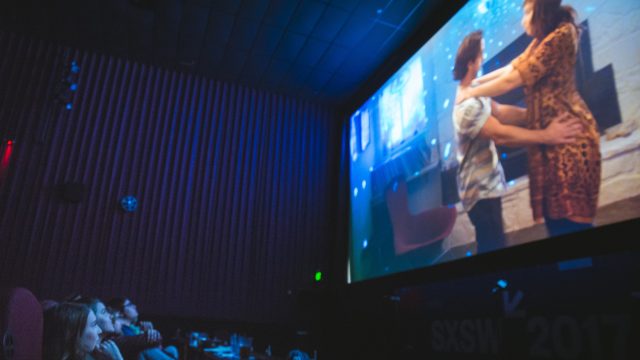 PanelPicker deadline is approaching quickly! The deadline is extended through Sunday, July 23 weekend. Below you will find valuable information about how to apply for PanelPicker, film PanelPicker tips, and an overview of film tracks for the SXSW Conference.
SXSW values community input and involvement, so the two-step online process PanelPicker was developed to encourage the SXSW community to enter proposals and have a significant voice in daytime Conference programming. The SXSW community is then able to browse proposals, leave comments, and vote to help shape the March event.
Application Process
During the open application process from Monday, June 26 through the Sunday, July 23 deadline at 11:59pm PT, we encourage the community to upload proposals related to interactive, film and, music industries in a variety of session formats including panels, solo presentations, workshops, and more. Read the 2018 PanelPicker FAQ for important information about SXSW, the PanelPicker submission process, and valuable tips.
All ideas received will be posted online for the community for voting from Monday, August 7 – Friday, August 25. It's as easy as "enter, review, comment, and vote" to help shape SXSW programming.
Film PanelPicker Tips
Don't be afraid to think outside the box – It's fine to talk about future trends and not current ones. Film and TV is an ever-changing industry and we want to hear your thoughts no matter how obscure.
Diversity matters – All panels (3-4 person sessions) must include diversity in gender, race, location and employment of speakers, and diversity in thought and opinion. Everyone should bring something different to the table.
Subject levels – Not everyone who attends SXSW may be up to speed on all film-related topics. If your proposal delves into the specifics of a particular subject and uses advanced knowledge and terminology, please note that in the proposal. We can better guide our attendees if this session is right for them.
Proofread, proofread, proofread – Spelling, grammar, and punctuation are extremely important. PanelPicker allows you to securely edit your proposal up until you click "Enter Proposal" on the final page.
Film Tracks
Inspiration from thought leaders, experts, and innovators that will last beyond your time at SXSW, including conversations with high-profile speakers from the entertainment, film, and TV industries.
Learn about the inner workings of the film and TV industry. Sessions will focus on the business side of things, with topics like distribution, financing, and the ever changing nature of the industry
Learn everything you need to know about developing and crafting your project, from screenwriting and working with your subject to post-production and beyond.
Be sure to also take a look at our film-related Convergence tracks such as VR/AR , Experiential Storytelling and News & Journalism.
Mark your calendars for Tuesday, August 1 when registration, housing, and press accreditation opens for the 2018 SXSW season. We hope to see you in March!
Follow us on Facebook, Twitter, Instagram, and SXSW News for the latest SXSW coverage, announcements, application tips, and updates.
Screening of The Relationtrip – Photo by Carol Watson
The post SXSW Film PanelPicker Entry Tips – Extended Deadline Sunday, July 23 appeared first on SXSW.