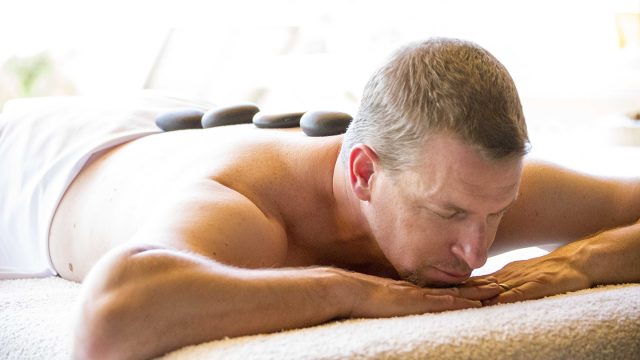 Self-care is a term that is thrown around a lot lately. It is largely defined as engaging in any act that increases your well-being, whether it's buckling your seat belt or going on a run. Self-care can also be viewed as your recharge, or anything that helps you rest and rest.
For such a universal activity, self-care has predominantly been associated with women. In fact, an Instagram search depicts women enjoying manicures and candlelit baths, with nary a fellow in sight. Men who take part in these practices have sometimes been mocked.
These associations are seemingly shifting as men are starting to adopt self-care routines and make their health a priority. While healthy diets and workout regimens have not been uncommon among men, men are now seeking out meditation, spa and other practices that care for their minds and spirits in addition to their bodies. In fact, Miraval, the SXSW Wellness Expo's Presenting Sponsor, has noticed that the number of men visiting its wellness destinations has increased in recent years.
This panel, hosted by Miraval, part of the Hyatt family, will feature top wellness experts engaging in a candid conversation about these changing norms and the health and societal implications of men not caring for themselves, ultimately showing what self-care is about: reclaiming joy, exploring passions and finding balance.
Content and image provided by Miraval
The post The State of Men and Self-Care appeared first on SXSW.