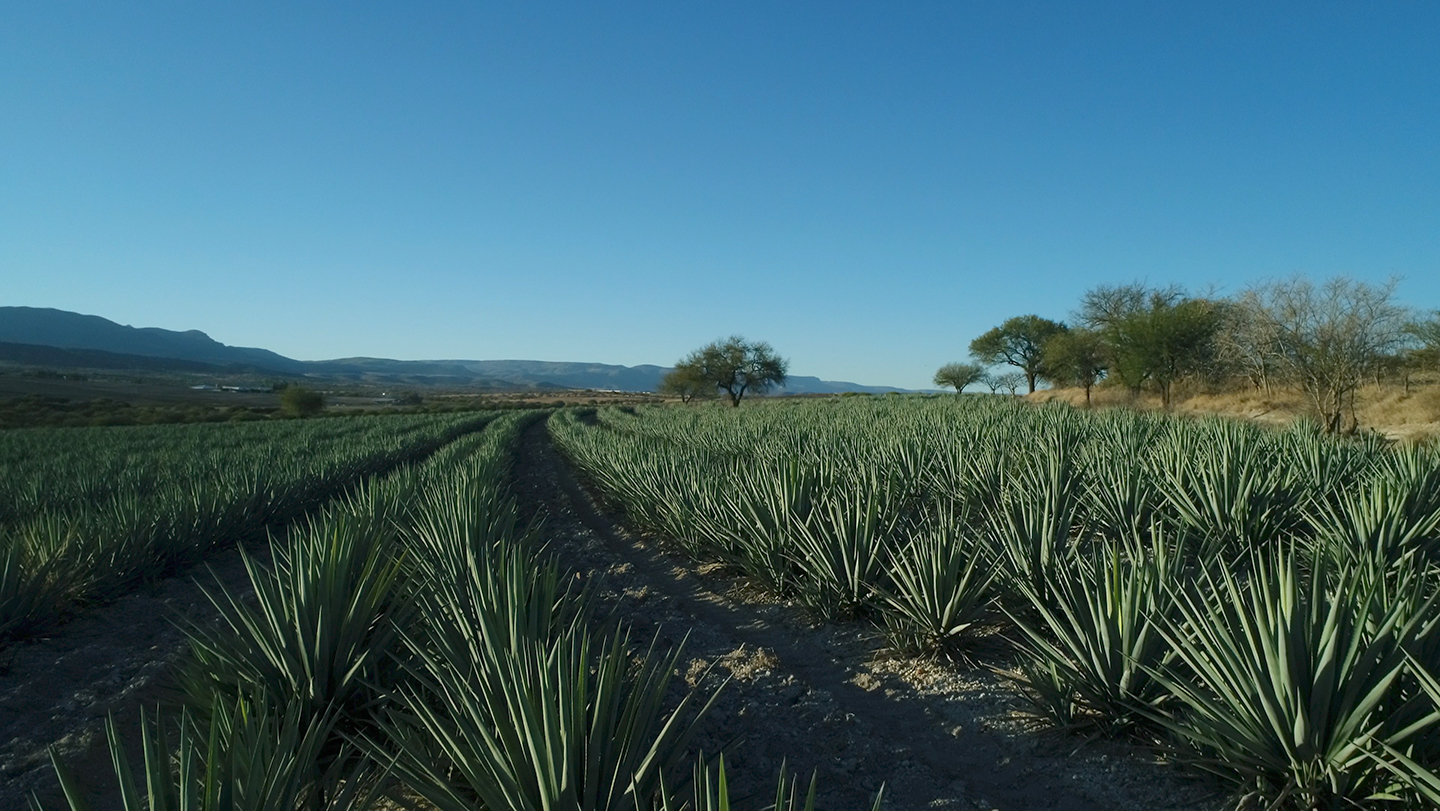 A New Home in Zacatecas
Join our panel at SXSW on March 11 at 11am at the Hilton Austin Downtown, Room 416AB where we will be discussing in depth our sustainability and partnership with the state of Zacatecas.
When the sun sets on Zacatecas, the desert comes alive. Bats take flight, tlacuaches come out to forage, and the agave plant begins its mystical transformation. After basking in hours of solar energy, the agave uses the cover of night to begin converting that sunlight into growth. It is a slow process – for some species, it may take 3000 nights over eight years to reach full maturity. The wait is worth it. Beginning in the Mayan era, humans have been harnessing the power of the agave plant through mezcal making. A combination of science and poetry as sunlight is captured in a plant, and then converted to liquid gold.
It is in this landscape where the New Face of Mezcal will be born. Enter Kimo Sabe Mezcal – a company committed to creating a sustainable future for the agave industry and featuring the multi-faceted beauty of agave. Mezcal making has long celebrated these many flavors and Kimo Sabe Mezcal seeks to continue the tradition of mezcal distillation while bringing the process up to modern day standards. Today in Zacatecas, the original home of mezcal, the agave industry is flourishing. New plantations are emerging because of the demand for mezcal, which is one of the fastest growing spirits in the industry (growing at 18%/year to an expected US$840m by 2022). Industry reports indicate that the shipments of mezcal to the US have roughly quadrupled over the past five years.
The Costs of Tequila
While tequila has long dominated the agave spirit category, a new wave of change is on the horizon. What people may not know is that tequila IS mezcal. There are key differences: tequila must be made in accordance with strict governmental laws and can only feature 100% blue agave grown in the state of Jalisco. It is an industry driven by land monopoly and does not feature the beauty and variety of agave available. There are hundreds of varieties of agave, each with their own character and special quality. To drink tequila is to only acknowledge one of the many beautiful expressions of the plant. To learn more about the differences between agave spirits and the benefits of mezcal, check out our breakdown here: http://www.kimosabemezcal.com/why-kimo-sabe.php
The Birth of Kimo Sabe Mezcal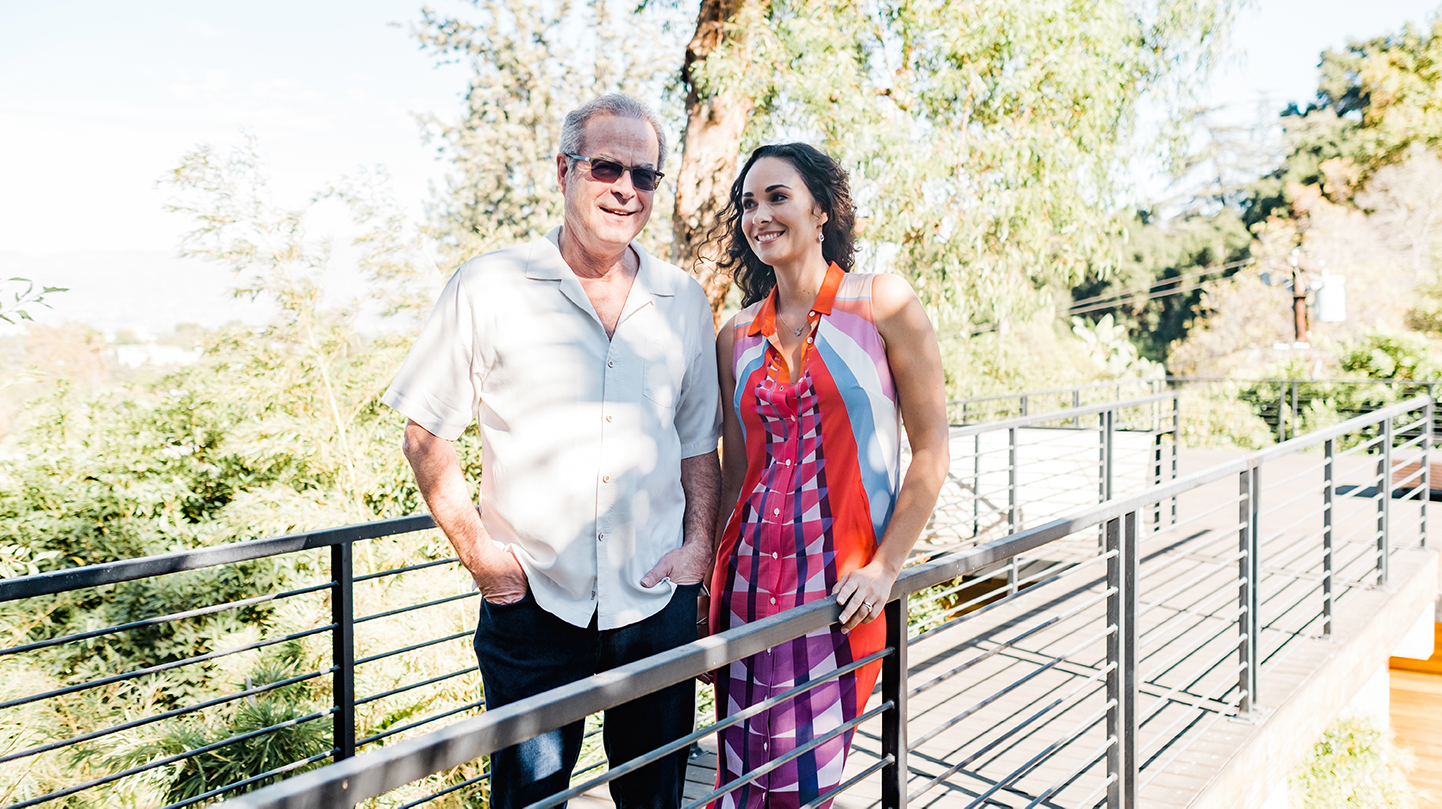 Kimo Sabe Mezcal believes that the key to creating a strong mezcal ecosystem is through collaboration and blend. Building a unique flavor profile was the early quest of Kimo Sabe's founders, father/daughter duo Jim Walsh and Ashley (Walsh) Kvamme. Both agri-business veterans and flavorists, the Walsh team focused on highlighting flavor notes derived from a variety of agave species from farmers across 11 regions of Mexico. The balance was tricky. Most traditional Oaxacan style mezcals overwhelm the palate with smokey, almost petrol notes. That character, while often off-putting, is an important signature of mezcal. As a result, taming the smoke proved to be the challenge in creating Kimo Sabe Mezcal.
After studying old patents, they completely re-plumbed the distillation process, handcrafted a proprietary blend of agave, and introduced sonication into their final distillation process. An innovation that brings mezcal making into the future, sonication creates molecular harmony in the mezcal — through ultrasonic vibration, the liquid is transformed into a uniform product, where every sip contains every complex note.
Establishing a Sustainable Future for Mezcal
The resulting product is a true synthesis of craft and technology. However, it is not through this new product alone that the Walsh team seeks to change the mezcal industry. According to a recent Shanken article, supply issues of wild agave are a grave concern as mezcal gains more popularity. Industry experts are already noticing depleted wild agave numbers in Oaxaca. The company is actively combatting the impending agave shortage with a focus on environmental stewardship.
By blending their spirit, Kimo Sabe has the opportunity to use cultivated agave from their farms as well as harvested agave from other small producers, removing the risk of a potential wild agave shortage. Kimo Sabe also uses both steamed and fire pit roasted agave to combat the over harvesting of trees used for the fire pit roasting of most mezcals, helping to prevent deforestation of local lands. Both processes leading to a more balanced, refined and sustainable flavor.
Kimo Sabe Mezcal is committed to creating a sustainable future for agave growers and supports Zacatecas as the new home of mezcal. Together they've partnered to create the initiative — Building Bridges. In an agreement with the governor of Zacatecas, Kimo Sabe Mezcal is devoted to creating a sustainable, organic, varietal agave ecosystem for farmers in the state, which will be able to supply the necessary natural ingredients for Mezcal. The collaborative partnership will create over 1000 new jobs and buying in all 11 mezcal states, as well as working with existing agave growers to greatly expand their cultivation capabilities, helping over 2000 independent producers. To learn more about Kimo Sabe's commitment to agave farmers and our partnership with Zacatecas, check out our Building Bridges video: https://vimeo.com/214710630
Kimo Sabe Mezcal is a company committed to safeguarding the rich history of mezcal making but also pushing the category forward towards refinement and prosperity.
Content and image provided by Kimo Sabe Mezcal
The post The New Face of Mezcal: Kimo Sabe Mezcal appeared first on SXSW.