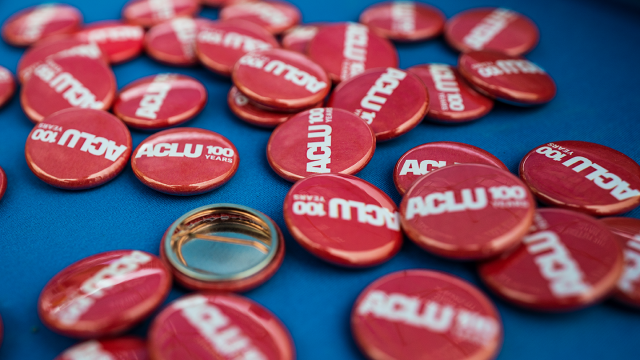 During the ACLU100 National Tour, the ACLU (American Civil Liberties Union) celebrated its 100 year anniversary with thousands of attendees at the 2019 SXSW Conference & Festivals.
The ACLU has been fighting to build the country we want to live in for nearly a century – in the streets, in Congress, in courts, and at the ballot box. They've served as a guardian of liberty, defending, and preserving the rights that the Constitution guarantees everyone in this country.
Beyond SXSW: Here's What You Can Do with the ACLU
Activists like you power the fight for civil rights and liberties. Join the movement, and together we'll:
Protect our free speech rights
Fight relentless attacks on our reproductive freedom
Reform our criminal justice system
Defend the rights of immigrants and the founding values of this country
Subscribe to ACLU emails to stay in the loop on actions, volunteer opportunities, and to get the latest news on the ongoing fight for all of our rights.
The ACLU100 National Tour
Want to celebrate again? The ACLU is touring the country with a multi-city exhibition on your rights and freedoms from now until June 1. See where ACLU100 is headed and RSVP at www.aclu100.org. (By signing up you are opting in to receive communications from the ACLU.)
Content and Photo Provided by the ACLU
The post The Future We Dare to Create: Celebrating the ACLU Centennial at SXSW appeared first on SXSW.