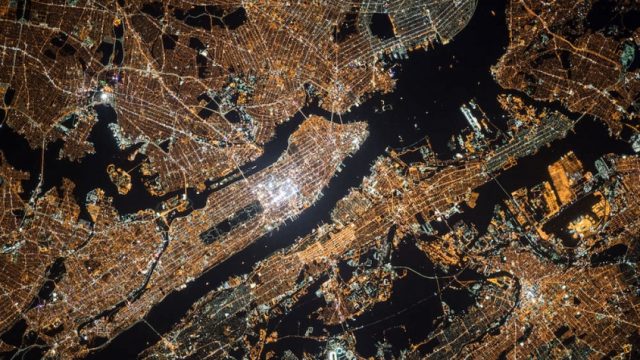 Written by Julie Yost
Next month marks the sixth edition of SXSW Eco, and trends are already emerging from the annual SXSW event celebrating social and environmental innovation. Like all SXSW conferences and festivals, SXSW Eco unites diverse and creative people from a variety of industries and professions to share ideas, inspire one another and build collaborations to further their goals.
For this year's SXSW Eco, we're beyond excited to bring scientists, researchers, and leaders at the forefront of design, tech and business to show us a glimpse of what's to come. This year's program is almost complete with hundreds of speakers, sessions, one-on-one meetings and special events designed to celebrate and advance impact. Keep reading to discover some topics poised to trend in October. Register to attend SXSW Eco by Friday, September 16 to save.
Synthetic Biology & Emerging Technologies
Gene editing and synthetic bio expert Dr. Sarah Richardson reveals how these new technologies will alter the future of food, fuel and health in her Tuesday Keynote.
In Conservation 3.0, speakers from Pembient, XPRIZE and more explore how advances in bioengineered wildlife, machine learning, robotics and drone technologies are driving environmental impact.
Discover how biotech is being employed in mega-industries such as fashion and energy in "The Next Alexander McQueen" and "Feed, Fuel + Clothe Billions."
Policy: Resilience &Reform
With the election looming, policy is sure to be at the forefront of many conversations, including Bill Nye's closing Kenote, titled "The Optimistic View for Merging Energy + Climate Policies."
Experts from the White House provide a glimpse into what the next administration's climate policy will be in "Decision 2016," and the U.S. Senate's leading voice in climate change, Senator Sheldon Whitehouse discusses "The Path Forward."
"Our Cities, Our Climate" brings over a dozen international urban sustainability directors to SXSW Eco to discuss global strategies for urban resilience in the face of climate.
The "Smart Cities are Dumb" debate gives SXSW Eco attendees the chance to let loose and try their own hand at policy arguing, er…, debating, over cocktails.
Design: Future Forecasting & Inclusion
Design is always a big topic at SXSW Eco, and this year's program is taking a close look at inclusive design. Speakers range from Microsoft's inclusive Design team to data viz expert Annette Kim's session "Mapping Our Way to an Inclusive 21st Century City."
Future forecasting was a big trend at SXSWedu and SXSW in March, at SXSW Eco we're applying these strategies to the energy and water nexus in "Shaping Signals: A Speculative Design Workshop" with facilitators Phil Balagtas and Diana Freeman Baer, both designers from GE. Place by Design, SXSW Eco's public space design competition, also highlights emerging tech and inclusive design practices in multiple categories, including Art & Interaction, Equity & Inclusion and Speculative & Prototyping.
Register by Friday for your last chance to save, and join the conversations that will only happen at SXSW Eco.
Photo courtesy of Unsplash
The post The Future of Impact at SXSW Eco appeared first on SXSW.