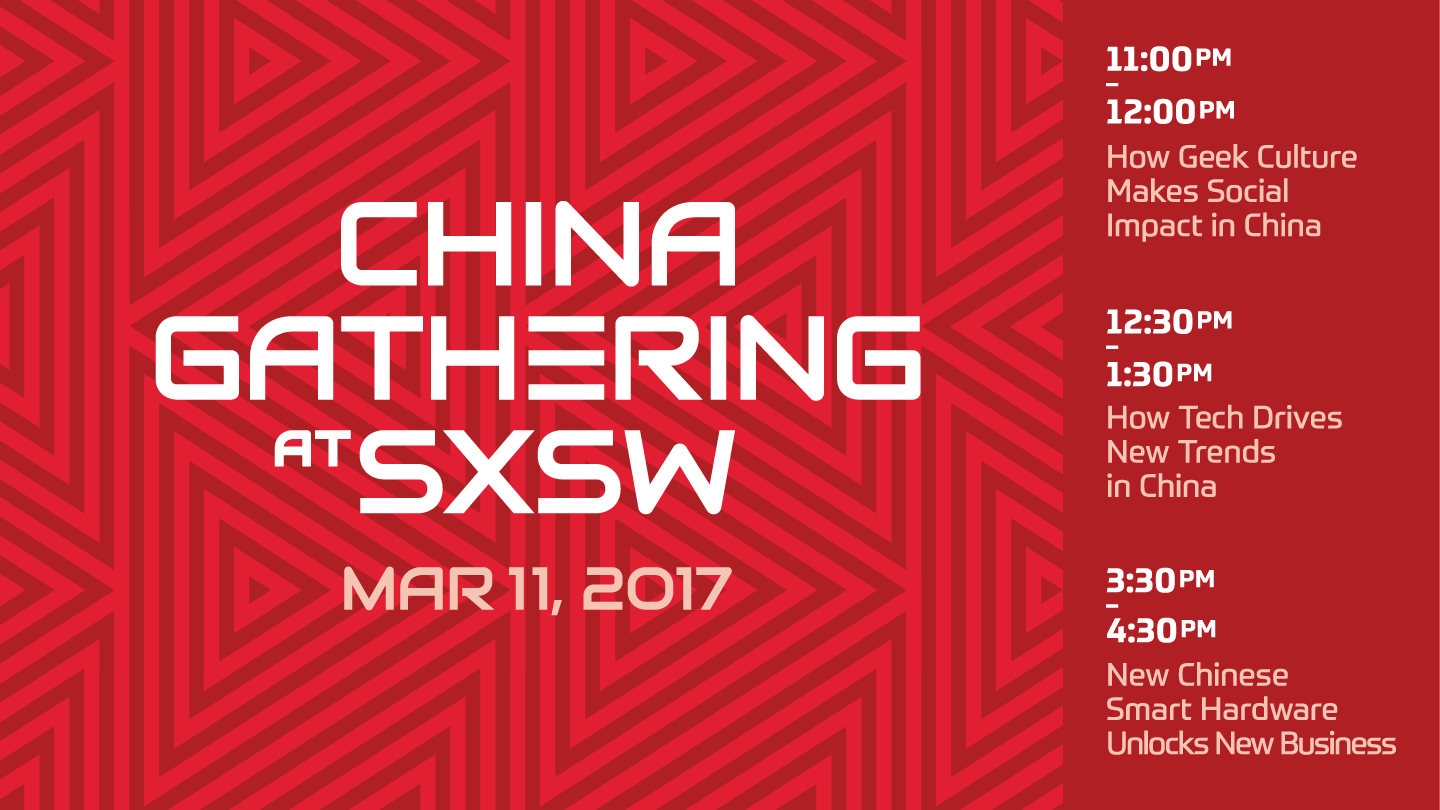 As the organizing partner of "China Gathering @ SXSW 2017," GeekPark is proud to be deeply involved in bringing the top trending Chinese tech companies to debut at SXSW 2017.
Anyone interested in the Chinese Market and the Chinese mobile internet won't want to miss exciting panels on March 11 at the JW Marriott, Salon C featuring speakers from GeekPark, MobVoi, Zhihu, Hover Camera, Baofeng, Wangxin Technology, Philm, and Mobike.
11:00am – 12:00pm
How does Geek Culture Make Social Impacts in China

12:30pm – 1:30pm
How Tech Drives New Trends in China

3:30pm – 4:30pm
New Chinese Smart Hardware Unlocks New Business

Additionally, China Gathering will be at the SXSW Trade Show. Some of the brightest Chinese tech companies will be showcasing their innovations on Aisle 1000 at Booth 1029. Make sure to stop by and visit.
May the force of geeks be with you. See you then!
The post Tech Innovators from China Coming to SXSW 2017 appeared first on SXSW.