To commemorate the 25th edition of the SXSW Film Festival, we will spotlight careers launched, artists discovered, powerful performances, and more from our alumni with this week's featured artists are Andrew Haigh, Alex Winter, Dan Lindsay & TJ Martin, and Lynn Shelton.
Andrew Haigh
Andrew Haigh's second feature Weekend premiered at SXSW in 2011 in the Emerging Visions category, where it won the Audience Award. Weekend tells the story of an intimate connection between two gay men. Haigh went on to co-create the HBO show Looking and wrote and directed the film of the same name. In 2015, Haigh directed and wrote the film 45 Years, which earned actress Charlotte Rampling an Oscar nomination for Best Actress. His newest film Lean on Pete, is based on the novel of the same name by Willy Vlautin, and premiered at the Venice International Film Festival.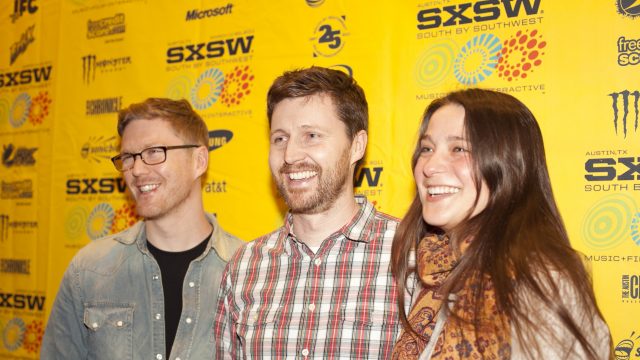 "SXSW changed my life by having the courage to love Weekend before any one else did. SXSW is the rarest of festivals. A lover of the outsider, and a champion of the new. The festival itself is a paean to artists; to those compelled to create and yet refuse to wait for permission. SXSW was both an inspiration and a catalyst in my/our careers."
Alex Winter
Alex Winter is a talented actor, director, and screenwriter. One of Winter's most notable roles is playing Bill S. Preston, Esquire from the Bill & Ted's Excellent Adventure franchise. Winter has presented two world premieres at SXSW. The first, Downloaded (2012) is the story of Napster and the evolution of digital media. The second, Deep Web (2015) covers the trial of Ross Ulbricht, the creator of the Silk Road website. He's currently working on another documentary about Frank Zappa.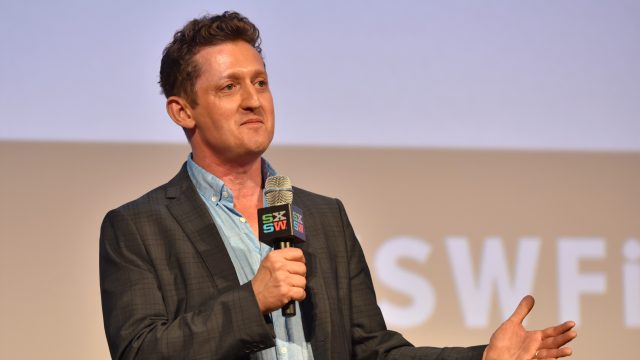 "I love SXSW because it's one of the most well-programmed, smoothly organized, and enjoyable film festivals in the world. I've had the honor of premiering two films at SX, as well as spoken on panels. I have returned just to hang out and watch movies despite having no business there at all, which is something I never do at any other festivals. The quality of the films, the passion and engagement of the audience and the sheer fun of being there is hard to match anywhere else."
Dan Lindsay & TJ Martin
Lindsay and Martin's documentary Undefeated had its world premiere at the film festival in 2011 and went on to win the Academy Award for Best Documentary Feature. The film follows the struggles of a high school football team in Memphis. Not only did the pair serve as directors, but also sound recorders, editors, and cinematographers. Their most recent collaboration, LA 92, about the LA riots, aired on National Geographic Channel earlier this year.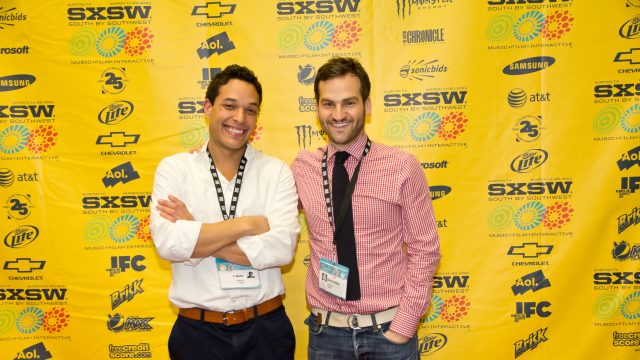 "SXSW changed our lives by offering to program our film Undefeated. They took a chance on two no-name directors and gave us a platform that ultimately lead to our film being sold and eventually it winning an Oscar. That definitely changed our lives and it all started at SXSW."
Lynn Shelton
Shelton has had two films screen at SXSW, My Effortless Brilliance (2008) and Hump Day (2009). The latter starred fellow SXSW alum, Mark Duplass, whom she worked with again in Your Sister's Sister. Shelton had directed episodes for numerous hit TV shows including Master of None, Fresh Off the Boat, and The Good Place to name a few. Shelton's latest film Outside In, had its world premiere at the Toronto International Film Festival, the drama stars SXSW alum Jay Duplass and Edie Falco.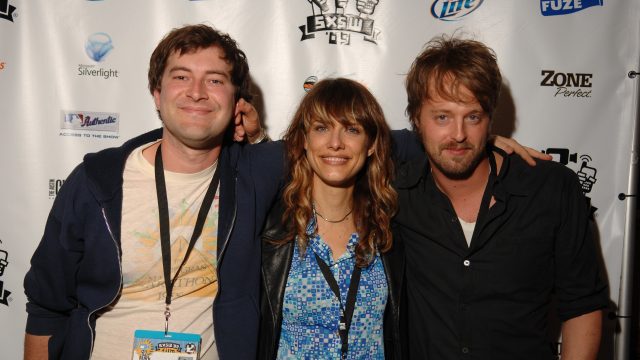 "I adore SXSW; I felt nothing but celebrated, valued, and embraced as a filmmaker by the festival. When I think of SXSW, I am filled with warm fuzzies."
Join Us For SXSW 2018
Grab your Film Badge today for primary access to all SXSW Film events including world premieres, roundtables, workshops, and parties. Register to attend by Friday, October 20 and save before prices go up in November. Make your hotel reservations through SXSW Housing & Travel for the best available rates. We hope to see you in March!
Follow us on Facebook, Twitter, Instagram, and SXSW News for the latest SXSW coverage, announcements, application tips, and updates.
World Premiere of Weekend – Photo by Dustin Finklestein
World Premiere of Deep Web – Photo by Amy Price
World Premiere of Undefeated – Photo by Stephen Pun
World Premiere of Humpday – Photo by Jesse Knish

The post #TBT: 25 Years of SXSW Film Festival – Andrew Haigh, Alex Winter, Dan Lindsay & TJ Martin, and Lynn Shelton appeared first on SXSW.