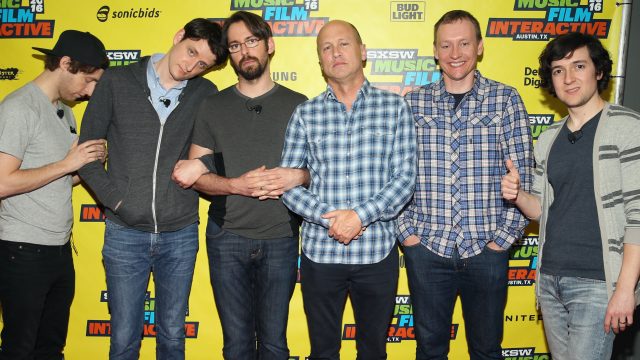 The 2014 SXSW Film Festival introduced the inaugural Episodic program; a presentation of prestige serials slated for release and accompanied by show-runners, directors, and cast members featuring extended Q&As. With this new screening section came the explosive World Premiere of Silicon Valley and the first Episodic Audience Award winner.
Silicon Valley is now an Emmy-winning and Golden Globe-nominated comedy series and has been lauded for its hilariously spot-on depiction of tech culture by audiences and critics alike. The series follows shy computer engineer Richard Hendricks (Thomas Middleditch), who founded a startup with the help of Jared (Zach Woods), Dinesh (Kumail Nanjiani), Gilfoyle (Martin Starr). Silicon Valley also stars Josh Brener, Amanda Crew, and Matt Ross.
After the success of the screening, some of the cast and creators returned to SXSW in 2016 for the Silicon Valley: Making the World a Better Place conference session.
The series in many ways is the epitome of SXSW; converging comedy, film, and tech. Silicon Valley's opening credits feature numerous companies – many of which have spoken at the conference like Uber, Twitter, and YouTube.
"The tech world is so absurd that sometimes we find ourselves actually [saying] 'If you put that in the show nobody would believe it' [but] you do it as is and it's pretty ridiculous. The tech world has made it very easy for us in a lot of ways." – Mike Judge on satirizing tech culture
The last season of Silicon Valley premieres on HBO on Sunday October 27 at 10pm/9c. Watch the trailer for season 6 here and look at the show's history at SXSW throughout the years below!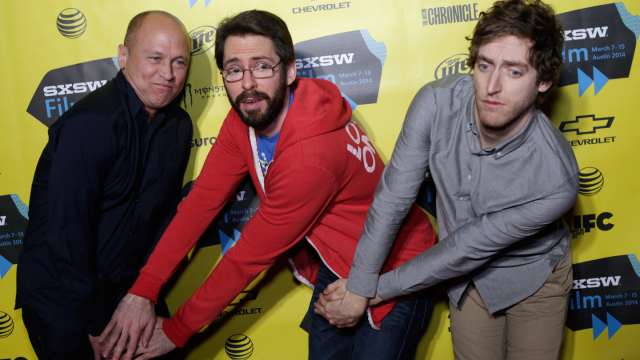 Join Us in March
Register to attend SXSW 2020 and get ready to experience World Premieres, screening Q&As, Keynotes, Featured Sessions, and more.
Follow us on Facebook, Twitter, LinkedIn, Instagram, and SXSW News to stay current with all things SXSW.
Silicon Valley Session – Photo by Steve Rogers Photography/Getty Images for SXSW
The post Take a Look Back at HBO's Silicon Valley at SXSW appeared first on SXSW.