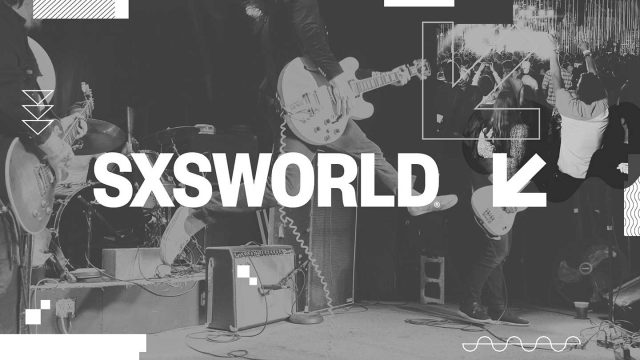 Introducing the new SXSWorld® magazine online! Take an in-depth look into the interactive, film, and music industries while also breaking down all things SXSW.
SXSWorld is your portal to photos, stories, programming highlights, and extensive coverage of the SXSW Conference & Festivals. Five issues are digitally published each year, with three print issues made available to SXSW registrants.
Explore November Issue highlights below and get to know this essential SXSW resource in its brand new online format.
Exclusive Interviews from 2018 Keynotes
Keynote speakers embody the DIY spirit, ingenuity, and entrepreneurial drive that SXSW uniquely cultivates. Learn more about two of the 2018 Keynotes, Esther Perel (Interactive Keynote) and whurley (Convergence Keynote), from their exclusive interviews in SXSWorld.
Psychotherapist and best-selling author Esther Perel discusses how romantic and working relationships aren't so different in "Measuring Our Erotic Intelligence." whurley, technology entrepreneur and quantum computing expert, examines quantum technology and the next digital revolution in "Is Computing Headed for Quantum Supremacy?" in this SXSWorld issue.
SXSW Alumni Stories
Take an in-depth look at the 2017 SXSW Film Festival screening of The Disaster Artist directed by and starring James Franco as well as an interactive timeline celebrating 25 years of SXSW Film. Then dive into the world of gene editing and CRISPRs with 2017 SXSW Interactive Keynote Jennifer Doudna, Ph.D, professor of molecular and cell biology and chemistry at the University of California, Berkeley.
Browse through the latest November Issue for extensive write-ups on 2018 Speakers including Cleo Wade, Savan Kotecha, Theaster Gates, Janet Echelman, and more.
Stay up to date with SXSWorld magazine to curb your SXSW appetite until 2018 kicks off… only 112 days away and counting!
Read the SXSWorld November Issue
Interested in SXSWorld advertising or other marketing opportunities at SXSW? Contact a SXSW representative for more information.
Join us for unparalleled discovery, networking, and inspiration at the 2018 SXSW Conference & Festivals in Austin, Texas from March 9-18. Sign up to receive the latest announcements, tips, networking invitations and more.
The post SXSWorld Magazine Online: Explore In-Depth Coverage of SXSW appeared first on SXSW.