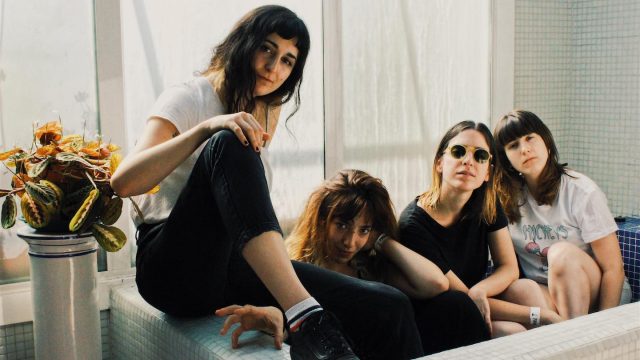 Did you miss us? Not to worry because we are back with another SXSWfm Spotlight Show. This week we'll be highlighting some of the best punk acts that you'll be able to see at the 2019 SXSW Music Festival. These artists include the DIY super-group Public Practice (NY), skate-punk trio Drinking Boys and Girls Choir (SOUTH KOREA), and "Glitter-Punk" four-piece Hickeys (SPAIN). Strap in and watch out for your ears.
Tune in weekly for our specialty show, This Week @ SXSW, which features some of our favorite recently announced artists. On last week's show, we played a diverse set of artists including Ginger Root, SASAMI, Boogarins, Vince Ash and more. In case you missed the previous SXSWfm Spotlight Show, we focused on music from 2019 Showcasing Experimental artists such as Jojo Abot, Nanook of the North, Blessed and more. You can listen to these, along with archived specialty and 2019 announcement shows on our Mixcloud page.
SXSWfm plays music from 2019 Showcasing Artists daily at 8am, 2pm, and 8pm. Tune in 24/7 to hear music by current and former SXSW Showcasing Artists from around the world, spanning genres, there's something for everyone to enjoy.
Attend SXSW 2019
Working with a bad wifi connection? See it all live at SXSW 2019 instead. Pick up a Music Badge for SXSW 2019 to get primary access to all showcases, Music and Convergence tracks at the SXSW Conference, and more. Plus, get secondary access to Film and Interactive programming. Book your hotel using SXSW Housing & Travel for the best rates and locations.
Sign up for SXSW Event Updates and read SXSW News for announcements, programming features, and beyond throughout the 2019 season.
Follow us in all the usual social spots for daily updates – Twitter, Facebook, and Instagram.
Hickeys – Photo courtesy of the artist
The post SXSWfm® Spotlight: Punk Artists Performing at SXSW 2019 appeared first on SXSW.