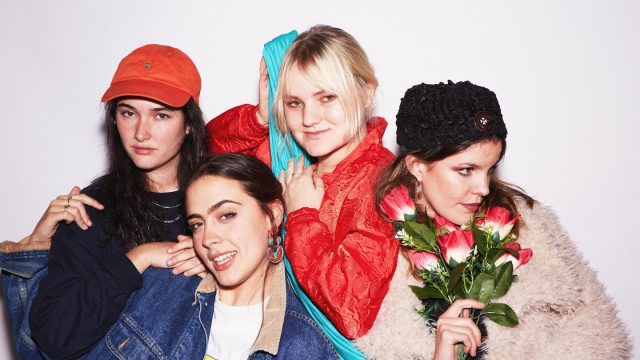 The SXSWfm Spotlight Show returns with the first show of 2018, featuring punk and garage artists from around the world. This week's playlist includes songs from Acid Dad (NY), Jóvenes Adultos (Mexico), Faire (France), Hinds (Spain), Shopping (UK-England) and more. Listen now and be sure to keep note of artists you want to see at the festival!
SXSWfm 2018 Artist Spotlight: Punk & Garage
On last week's edition of This Week @ SXSW we heard music from Only Girl, Savak, Micki Miller, 16 The Olympus and more. Tune in weekly to listen to some of our favorite recently announced artists and mark your favorites on the SXSW Schedule. On the last Code Red, Shelby played tracks from Jake Bugg, Death Cab For Cutie, Arctic Monkeys, Blossoms and more. Our SXSWfm interns premiered their first show Briefed, where they played music from artists they are excited to see at SXSW 2018 including Porches, Gus Dapperton, Post Animal, Fat Tony and more. You can listen to SXSWfm programming anytime on demand on our Mixcloud page.
SXSWfm streams online 24/7 where you can hear showcasing artists from all over the world. Listen daily at 8am, 2pm, and 8pm CT to hear more SXSW 2018 Showcasing Artists as we approach the festival.
Attend SXSW 2018
Interested in hearing these artists live in March? Learn more about attending SXSW 2018 here. The best way to experience SXSW Music Festival events is with a Music Badge: not only will you have access to all nighttime showcases, but you'll also receive entry into daytime Conference sessions, networking events, and parties.
Book your hotel through SXSW Housing & Travel for the best rates and availability.
Hinds – Photo by Alberto Van Stokkum
The post SXSWfm® Spotlight: Punk and Garage Artists Performing at SXSW 2018 appeared first on SXSW.