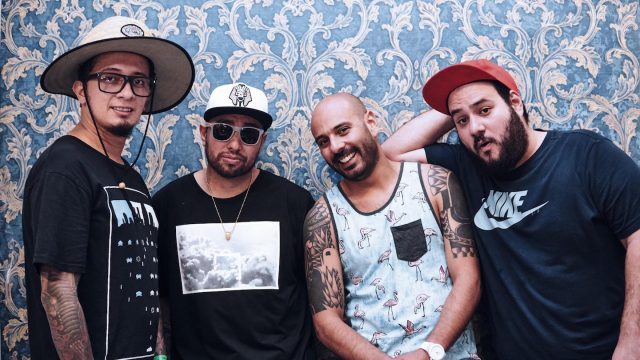 On this week's SXSWfm Spotlight Show, we feature tracks from some of our favorite Latin artists who will be performing at the SXSW Music Festival this March. You'll hear from artists like Derian, El Freaky, MNKYBSNSS, 1982 (Diecinueve Ochenta y dos) and more. These featured artists represent different styles and locations from around the world, including Mexico, Colombia, Chile, and Ecuador. Listen now and be sure to make a note of who you'd like to see on the schedule!
SXSWfm 2018 Artist Spotlight: Latin
Tune in weekly for our specialty show, This Week @ SXSW, which features some of our favorite recently announced artists. On last week's show, we played a diverse set of artists including Cut Copy, Kweku Collins, Alex Rose, George Maple, and more. The Bearded Sunshine returned with a collection of Americana and folk artists including Andrew Bird, The Native Sibling, Horse Feathers, and more. The third episode of Briefed featured indie-pop, electronic, and psychedelic-rock artists like Summer Salt, Crumb, Tennis, Hot Flash Heat Wave, and more.
SXSWfm streams online 24/7 and plays all kinds of music from all over the globe. Listen daily at 8am, 2pm, and 8pm to hear more from 2018 SXSW Showcasing artists. Stay tuned for more 2018 SXSW Showcasing Artist announcements as we approach the festival!
Attend SXSW 2018
Interested in hearing these artists live in March? Learn more about attending SXSW 2018 here. The best way to experience SXSW Music Festival events is with a Music Badge: not only will you have access to all nighttime showcases, but you'll also receive entry into daytime Conference sessions, networking events, and parties.
Book your hotel through SXSW Housing & Travel for the best rates and availability.
El Freaky – Photo courtesy of the Artist
The post SXSWfm® Spotlight: Latin Artists Performing at SXSW 2018 appeared first on SXSW.