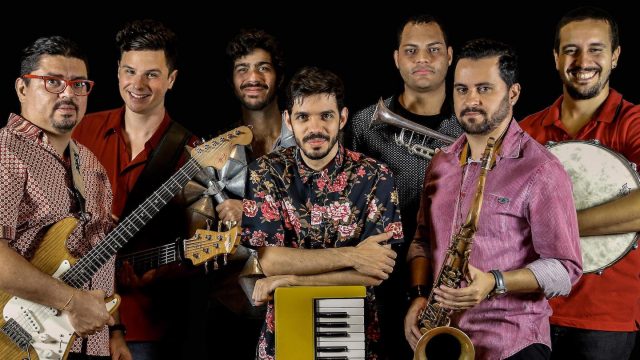 Although we're just one month away from the music festival, there are more SXSW 2018 Showcasing Artists announcements to come, but for now, here are some of our favorite artists from around the globe. This week's SXSWfm Spotlight Show features different jazz artists ranging from Texas all the way to Finland. You'll hear from 16 the Olympus (TX), Silibrina (Brazil), Ori Dagan (Canada), Tuomo & Markus (Finland) and more. Listen now and note the artists you want to see on the schedule!
SXSWfm 2018 Artist Spotlight: Jazz
On the latest This Week @ SXSW, we played some of our favorite line-up additions that were announced such as Tennis, Bugzy Malone, PASTEL GHOST, and Flora Cash. On last week's episode of Briefed, Shelby and Carina shared more indie, pop, and electronic artists they are excited to see at SXSW 2018 including R.Lum.R, Mallrat, Palm, Hovvdy and more. The 11th episode of Code Red featured SXSW R&B alumni like SZA, Miguel, and Gary Clark Jr., as well as collaborations with upcoming artists. The Middle Biscuit returned with a mix of indie-pop, garage, and post-punk artists like MGMT, Baywaves, King Tuff, Ty Segall and more. You can listen to SXSWfm programming anytime on demand on our Mixcloud page.
SXSWfm streams online 24/7, playing different music from all over the world. Listen at 8am, 2pm, and 8pm daily to hear more from 2018 SXSW Showcasing artists.
Attend SXSW 2018
Interested in hearing these artists live in March? Learn more about attending SXSW 2018 here. The best way to experience SXSW Music Festival events is with a Music Badge: not only will you have access to all nighttime showcases, but you'll also receive entry into daytime Conference sessions, networking events, and parties.
Book your hotel through SXSW Housing & Travel for the best rates and availability.
Silibrina – Photo by Sílvia Machado
The post SXSWfm® Spotlight: Jazz Artists Performing at SXSW 2018 appeared first on SXSW.