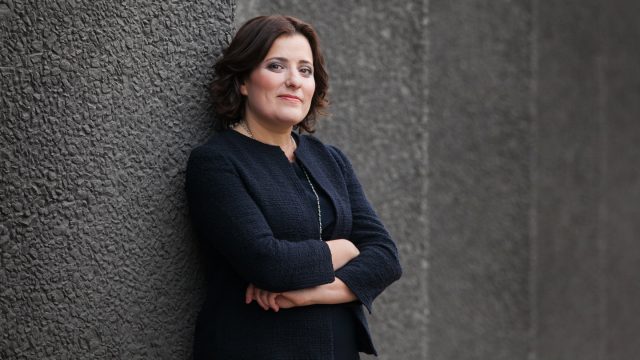 Professor and Author Sara Goldrick-Rab just announced to keynote SXSWedu 2017. Additionally, 100+ Session have been added to the SXSWedu lineup, Playground Displays have been selected, the film Newtown will screen, and more!
Sara Goldrick-Rab is Professor of Higher Education Policy & Sociology at Temple University, and Founder of the Wisconsin HOPE Lab. Her research examines the intended and unintended consequences of the college-for-all movement in the United States. She is the recipient of the William T. Grant Foundation's Faculty Scholars Award and the American Educational Research Association's Early Career Award. In September 2016, the University of Chicago published her latest book, Paying the Price: College Costs, Financial Aid, and the Betrayal of the American Dream.
SXSWedu Celebrates Creatives and Professionals in the World of Learning
SXSWedu (South by Southwest Education) takes place March 6-9 in Austin, Tx, just before SXSW kicks off. The SXSWedu Conference & Festival features four days of compelling sessions, in-depth workshops, engaging learning experiences, mentorship, film screenings, startup events, policy-centered discussions, business opportunities, networking and so much more!
Register to attend SXSWedu by Friday, November 18 to save $150 off the walk-up rate. Or, save big and add a SXSWedu badge to your SXSW Platinum, Interactive, Film or Music badge purchase for only $295. Once registered, book your hotel through SXSW Housing & Travel for the best available rates.
Did you already purchase your SXSW Platinum, Interactive, Film or Music badge and you want to attend SXSWedu too? Contact reg@sxswedu.com.
More News for the SXSWedu Conference & Festival
Newtown to Screen at SXSWedu – Filmed over the course of nearly three years, the filmmakers use unique access and never before heard testimonies to tell a story of the aftermath of the deadliest mass shooting of schoolchildren in American history on December 14, 2012.
Playground Displays Selected – Explore the list of organizations selected to display in SXSWedu's destination for discovery based learning, the Playground.
100+ PanelPicker Sessions Added to the SXSWedu Lineup – The list of conference programming confirmed for SXSWedu continues to grow with the addition of 100+ sessions. These sessions explore 16 diverse topical tracks and range in format from thought-provoking panel discussions to in-depth workshops.
Several Parties Scheduled for March – Post-session inspiration collides with new industry connections during SXSWedu social events.
Subscribe to the SXSWedu Newsletter
Want to learn more about SXSWedu? Subscribe to the SXSWedu Newsletter and be sure to follow us on Twitter, Facebook and Instagram for the latest news and announcements.
SXSWedu Keynote, Sara Goldrick-Rab, photo by Chris Kendi.
---
Related News:
The post SXSWedu Announces Sara Goldrick-Rab Keynote, Newtown Film Screening, 100+ Sessions & More appeared first on SXSW.