We are excited to announce a first look at the SXSW Sydney

2023 lineup! This new expansion of our event family is specifically dedicated to innovation and creativity in the Asia-Pacific region and will take place October 15-22, 2023 in Sydney, Australia.
The inaugural SXSW Sydney program revealed the initial round of Conference speakers, first keynote speaker, Music Festival acts, event formats, participation opportunities, and more. Plus, registration is now open with special Early Bird badge rates. SXSW Sydney 2023 will see the Asia-Pacific's pre-eminent creative industries converge across content pillars of Tech and Innovation, Gaming, Music, Screen, and Culture within a future-focused program.
A core part of the event is the SXSW Sydney Conference, taking place in multiple venues including ICC Sydney, UTS, The Powerhouse Museum and more. The Conference portion will feature over 400 keynotes, presentations, panels, workshops, and mentor sessions with inspiring thinkers and leaders. The Conference's first keynote speaker, Amy Webb, is an American futurist, author, and CEO/Founder of the leading foresight and future strategy firm, Future Today Institute.
Today's newly-announced Featured Speakers include serial entrepreneur and co-founder and CEO of Colossal, Ben Lamm; expert in the exploration of mammalian evolution, development, and reproductive technologies, Prof. Andrew Pask of the School of BioSciences at the University of Melbourne; Chief Evangelist of Canva and former Apple Chief Evangelist, Guy Kawasaki; Director of Content at Netflix, Que Minh Luu; co-founder of Baidam Solutions, a cyber security business based in Brisbane, Jack Reis; and Saudi women's rights activist, author, podcast host, cyber security specialist and founder of the Ethical Technologists Society, Manal al-Sharif; to name a few. Explore the latest Conference announcements at sxswsydney.com and stay tuned for more.
Have an idea to share with creative communities across the Asia-Pacific region? Submit a proposal via SXSW Sydney's session proposal platform, Session Select. Open formats include solo presentations, panels, workshops, and meet-ups. Submissions close on February 28, 2023 at 11:59pm AEDT.
The SXSW Sydney Music Festival has also released the first international music acts for its 2023 program, with many more to be announced across the year. Making their debut Australian appearances at SXSW Sydney are American rapper-producer teenager redveil; Canadian new-wave breakthrough solo artist EKKSTACY; London-based quartet LOS BITCHOS; Nigerian-British indie-pop songwriter CONNIE CONSTANCE; and ferocious Japanese punk four-piece OTOBOKE BEAVER. Want to take the Sydney stage? SXSW Sydney Music Festival applications are open to musicians across the globe.
The SXSW Sydney Screen Festival will offer a future-focused program of film, episodic content, digital, XR and social content premieres, showcasing screen-culture's diversity in the Asia-Pacific and beyond. From red carpet premieres to immersive screen experiences, Q&As and panel discussions with creators, expect industry, and public access to world-leading screen ideas and perspectives. SXSW Sydney Screen Festival applications are open to all filmmakers and screen creatives.
Newly announced, the SXSW Sydney Games Festival will celebrate the future of the industry and embrace the power and potential of games. Over 100 local and international independent games will be playable across Showcase venues and the myriad other festival venues in the SXSW Sydney precinct.
"SXSW Sydney will be a complete game-changer for Sydney and the Asia Pacific. Locally, it will increase visitation and bolster the creative economy. Within APAC, it will facilitate a special connection between creative industries and businesses in the region – the kind that can lead to collaboration and innovation on a global scale. I can't wait to see the opportunities flow on from October this year." – Geoff Jones, Chair, SXSW Sydney
Today's unveiling of SXSW Sydney's 2023 initial lineup is the first of many announcements within the program. Stay tuned!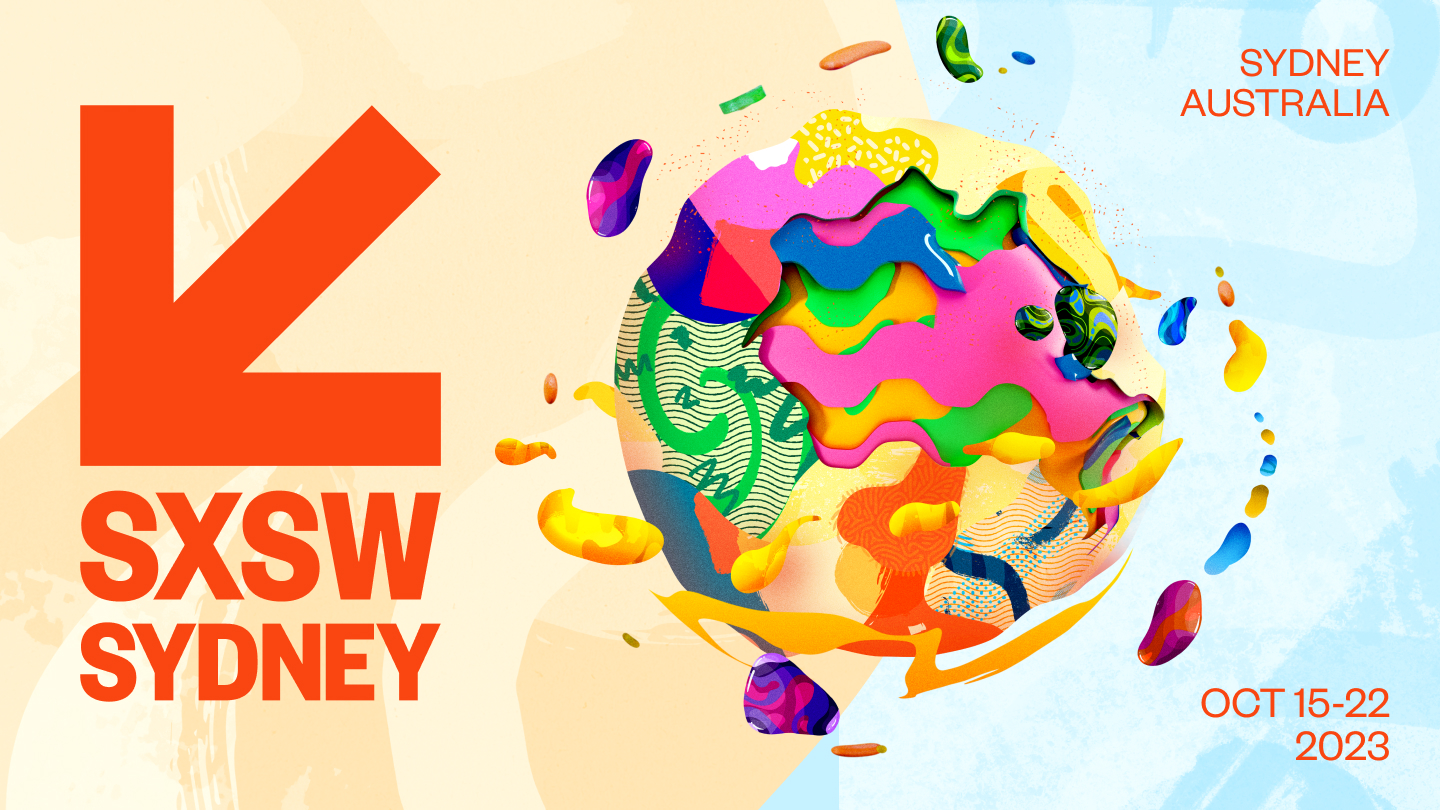 Join Us at SXSW Sydney
This October, discover the unexpected ideas and diverse discussions SXSW Sydney makes possible when creative people come together.
SXSW Sydney is a collaboration with TEG, The NSW Government & Destination NSW, and will be the official annual Asia Pacific installment of SXSW. Join us for this special inaugural event at a great rate!
A SXSW Sydney badge provides access to the week-long conference, expo, festivals, and networking sessions, with each badge type granting varying levels of access. Platinum and Industry badges provide core access to more than 1,000 ground-breaking events and networking sessions with some of the world's leading thinkers, performers, and industry professionals. Get your badge today at an Early Bird rate. Learn more and buy your badge today at sxswsydney.com.
The post SXSW Sydney Announces Initial Lineup for October 2023 appeared first on SXSW.