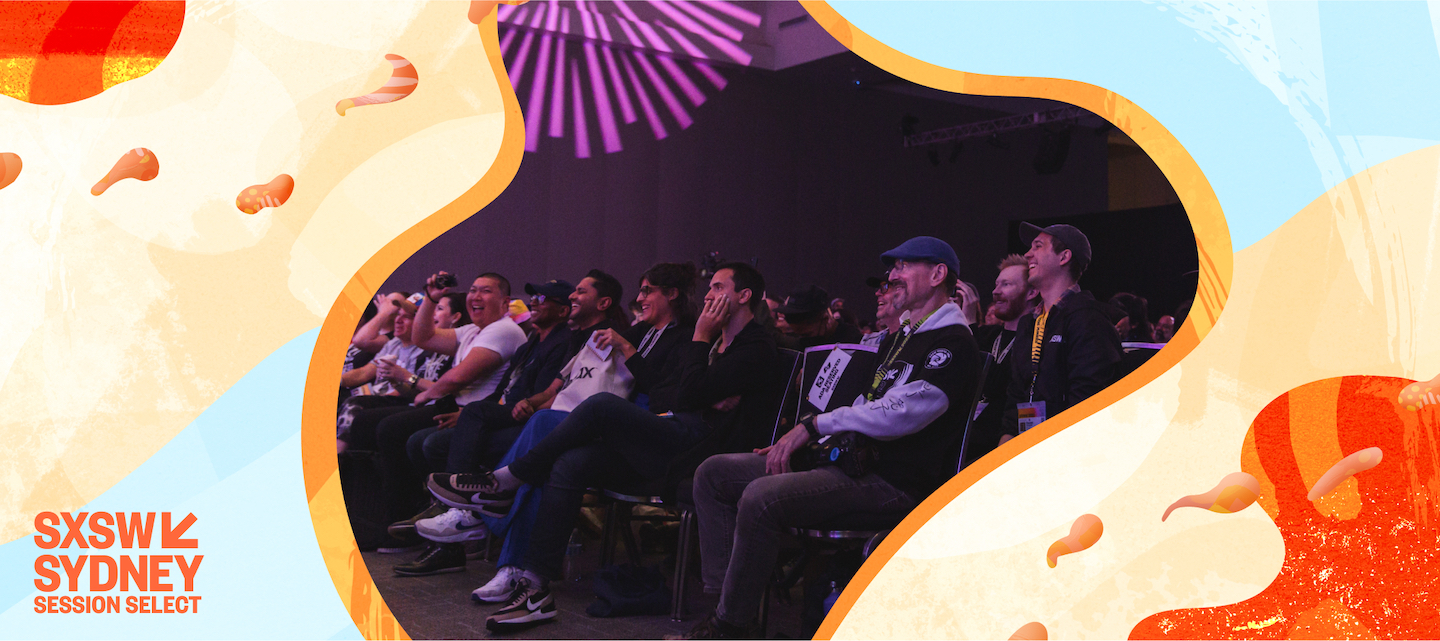 SXSW is heading southwest – about 8,464 miles in fact – to Sydney, Australia. From October 15-22, 2023, get ready to discover more unexpected ideas and diverse discussions at SXSW Sydney

. This new expansion of our event family is specifically dedicated to innovation and creativity in the Asia-Pacific region with a series of conferences, festivals, an expo, and networking events.
Earlier this year, SXSW Sydney announced their initial program with Conference speakers, Music Festival acts, a Games Festival component, and participation opportunities. Today, SXSW Sydney unveiled their first Session Select submissions, a new Conference Featured Speaker Chris Lee aka Lee Sung-Soo, and lineup of local artists for the Music Festival portion.
Similar to SXSW's PanelPicker® intake process for community-sourced session ideas, SXSW Sydney's inaugural Session Select program is made up of local and global talent, exploring and reshaping the very near and distant futures, answering tomorrow's issues today. Newly-announced sessions include It's 2050 and The Robots are Among Us; Thriving in the Future (of Work); Our Moonshots to Net Zero by 2030; Rage with The Machine: Harnessing AI creativity in Music and Songwriting; and many more. Explore the first round of SXSW Sydney Session Select proposals.
"We've received an unbelievable number of incredible sessions shortlisting them down to 300 for the conference is proving tough but what a great problem to have. The sessions presented today are just a taste of some of the incredible conversations at SXSW Sydney that will shape our future," said Colin Daniels, SXSW Sydney Managing Director.
Sydney Session Select Announcement
Appearing as part of the event's Music Industry Conference track, Chris Lee aka Lee Sung-soo is a South Korean music production director and CEO of SM Entertainment USA. As an A&R executive, Lee is credited with popularizing many K-pop stars, including Girls' Generation, Shinee, Exo, Red Velvet, and more. Lee joins an already stellar lineup of SXSW Sydney Conference speakers.
The SXSW Sydney Music Festival also announced local artists including a dance project from Maxwell Byrne, 1tbsp; alt-pop collective Alter Boy; R&B and pop from western Sydney via New Jersey's Ashli; Brisbane-born singer and songwriter Dean Brady; Perth alt-rock artist DICE; Darumbal Murri and Tongan vocalist Mi-Kaisha; alt-pop acoustic wonder Phoebe Go; punk-pop Adelaide two-piece Teenage Joans; London's Nuha Ruby Ra; and more. Dr. Martens Presents and House of Vans will also join the Music Festival footprint in Sydney with respective performance hubs.
Want to take the Sydney stage? SXSW Sydney Music Festival applications are open through May 14 to musicians across the globe.
Also running through May 14, SXSW Sydney Screen Festival applications are open to all filmmakers and screen creatives.
Explore all confirmed programming at sxswsydney.com. Stay tuned for more announcements for SXSW Sydney 2023 throughout the year.
Join Us at SXSW Sydney 2023
Don't miss this special inaugural event from October 15-22, 2023 in Sydney, Australia! A SXSW Sydney badge provides access to the week-long conference, expo, festivals, and networking sessions, with each badge type granting varying levels of access. Platinum and Industry badges provide core access to more than 1,000 ground-breaking events and networking sessions with some of the world's leading thinkers, performers, and industry professionals.
Learn more about SXSW Sydney and buy your badge today at sxswsydney.com.
SXSW Sydney is a collaboration with TEG, The NSW Government & Destination NSW, and will be the official annual Asia Pacific installment of SXSW.
The post SXSW Sydney 2023 Announces First Round of Session Select Proposals & More appeared first on SXSW.