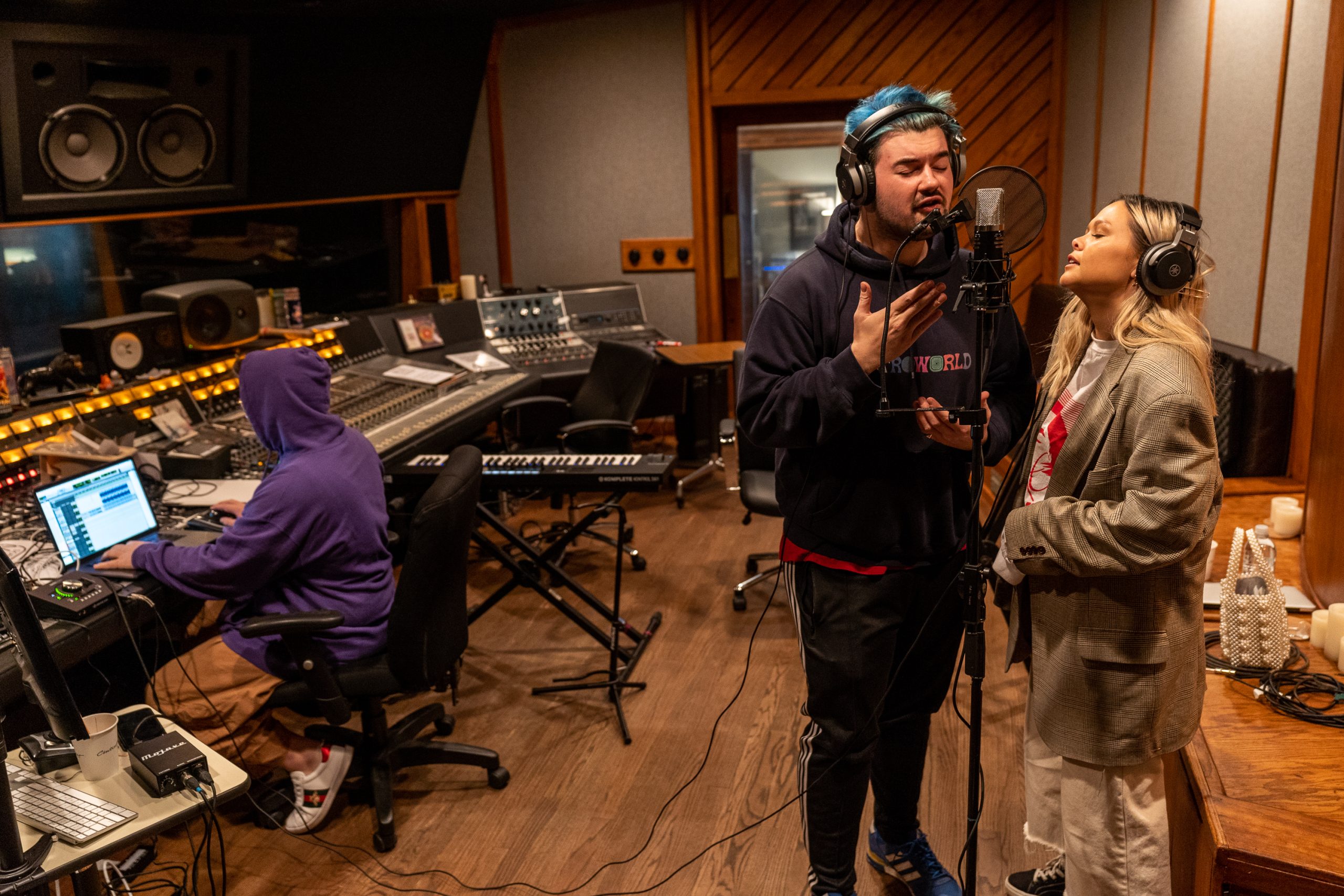 SXSW Songs makes its much-anticipated in-person return to the SXSW Conference and Festivals. This unique songwriting camp experience draws select producers, songwriters, and artists from across the globe and takes them to Austin's Arlyn Studios. For the first time, SXSW Songs will take place during the SXSW Music Festival from March 14-16.
Past participants have gone on to co-write chart-topping tracks, from the likes of Tate McRae (you broke me first by Victoria Zaro) to Tiësto (The Business by James "Yami" Bell). Check out the Spotify playlist featuring selected cuts co-written at previous SXSW Songs camps.
The lineup for SXSW Songs 2023 will feature approximately 20 writers from nine countries including: remy (US), Toby Jacob (NL), PHIA (UK), and Showcasing Artist Andrew Farriss (AUS).
All SXSW registrants are able to attend the official SXSW Songs 2023 Listening Party playback on Friday, March 17 at 10:30am at The Courtyard.
Special thanks to the SXSW Songs presenting sponsor ASCAP and supporting sponsors American Songwriter and VEVA Sound. And the following:
Contributing sponsorship by The Ivors Academy, OpenPlay and Daytripper Music Publishing
Gear sponsorship by Native Instruments, RCF USA, Shure and DPA Microphones
Some writers' support by PRS Foundation
Special thanks to APRA AMCOS and Sounds Australia

Follow Us
Keep up with the latest from SX – follow us on Facebook, Twitter, Instagram, TikTok, and SXSW News.
(Photo) SXSW Songs 2020 - Photo by Merrick Ales
The post SXSW Songs: The Unique Songwriting Camp Experience Returns appeared first on SXSW.