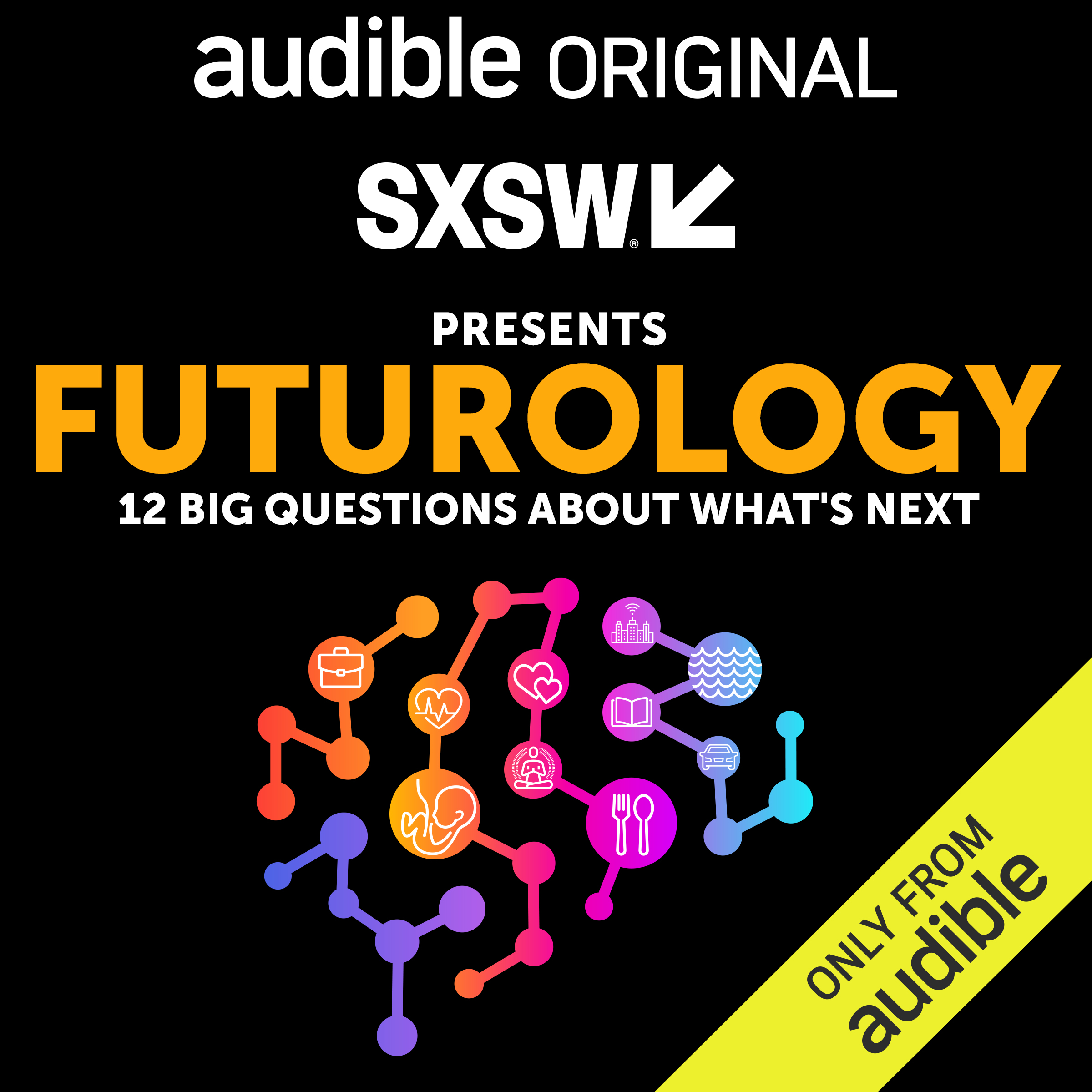 Feast your ears on our first narrative podcast Futurology! The 12-episode Audible original podcast presented by SXSW asks and answers a dozen big questions about the world of tomorrow.
Dive into the four new episodes of Futurology with host Dr. Kate Furby which tackle food, work, mindfulness, and longevity – illuminating the latest thinking and cutting-edge science in these essential areas.
Futurology Episodes
Food | Will Thanksgiving dinner be made in a lab? Tasting the future of "alternative proteins" – everything from fungus sausage to lab-raised meat to a snack of crickets and pumpkin seeds.
Work | What will matter more in the future, our work or our lives? The pandemic and the Great Resignation has many of us questioning why we were ever so obsessed with work in the first place. Will that last?
Mindfulness | Does the future want us to be mindful? There's no getting around it: the future will be distracting. Big Tech is a huge part of the problem. It wants to be part of the solution too.
Longevity | Can we "cure" aging? The science of growing old and the secrets of longevity - starring a near-centenarian who credits her long and happy life to her singing, her sociability, and a little Pilates.
Subscribe to Audible to listen to Futurology. More episodes coming soon.
SXSW On Demand
Before we see you again next March 10-19 in Austin, TX and online for the 2023 SXSW Conference & Festivals, take a look back at SXSW 2022.
Relive exciting Keynotes, Featured Sessions, Film Festival red carpets and Q&As, select Music Festival showcases, and more on our official YouTube Channel.
Stay tuned for more 2022 recaps as well as information about 2023 registration and participation opportunities coming later this summer.
Follow us on Twitter, Instagram, LinkedIn, and Facebook for the latest SX coverage.
Teaser Photo by Ann Alva Wieding
The post SXSW Presents Futurology: An Audible Original 12-Episode Podcast appeared first on SXSW.