Take a step back in time and check out some of the previous winners and finalists' projects from the SXSW Interactive Innovation Awards Finalist Showcase. If you see a project that catches your eye, you can learn more about our 2018 Winners. Read on and get inspired to enter your own project or invention for the 2019 Interactive Innovation Awards before the final deadline Thursday, October 4, 2018.
An integral part of the SXSW Interactive Innovation Awards, the Finalist Showcase provides the 65 finalists across 13 categories the opportunity to demo their projects for SXSW attendees. The Finalist Showcase was introduced to the competition in 2016 as a way to get these incredible projects in front of more of the SXSW audience, and to provide a better context and reference point for the competition judges to make their choices for the winner in each category.
The Finalist Showcase provides a unique opportunity for competition finalists to demo their projects "hands-on" for the SXSW community and competition judges within their own complimentary exhibition space at the Austin Convention Center. During the Showcase, SXSW attendees vote for their choice to win the People's Choice Award and Innovation Awards judges vote to determine the winner in each category, as well as the winner of the Best of Show Award.
If you're looking for a way to bring your project or startup to SXSW and see real interaction between your work and the SXSW audience, the Finalist Showcase is a great opportunity. See the gallery below featuring past winners and their projects.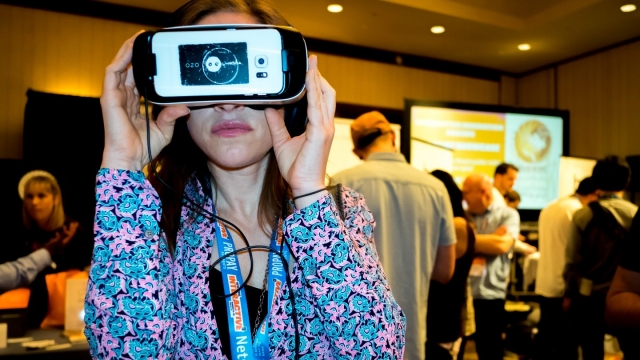 Before you enter your project for SXSW 2019, be sure to check out some of our tips for success!
Join us for another exciting event March 8-17, 2019 in Austin, Texas. Register and book your hotel for SXSW 2019!
Follow us on Facebook, Twitter, Instagram, and SXSW News for the latest SXSW announcements and updates.
Featured Image by Steven Snow
The post Showcase Your Project at SXSW: Interactive Innovation Awards Photo Gallery appeared first on SXSW.