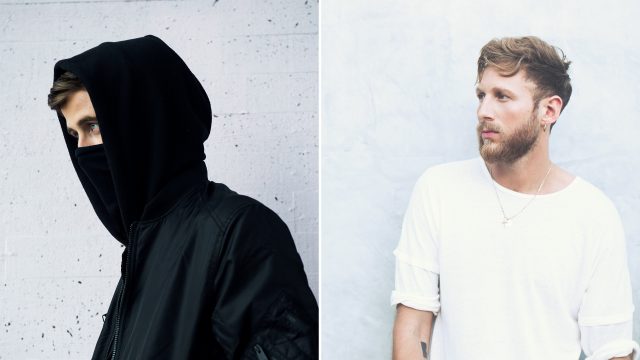 Join SXSW Gaming at the Monster Energy Outbreak House for the official SXSW Gaming Closing Party featuring Alan Walker and BURNS on Saturday, March 18 to wrap up what will be a legendary gaming festival.
Since 2011, The Monster Energy Outbreak Tour has given fans early access to Discover What's Next by aligning our sponsor brands with mega stars on the verge of breaking. They included The Chainsmokers, Kendrick Lamar, Iggy Azalea, Logic, Fetty Wap and Post Malone on their largest national headlining tours at the time. The company produces six national tours a year across six different genres, alongside an annual week-long residency for Super Sponsor Monster Energy at the annual SXSW Monster Energy Outbreak House.
This year, we're proud to be partnering with the Monster Energy Outbreak House to bring Alan Walker and BURNS to the inaugural SXSW Gaming Conference & Festival.
At the age of 19, and with just 3 singles, Alan Walker is already one of the most streamed artists in the world on Spotify. His YouTube channel has already racked up a whopping 1.4 billion views, increasing with more than 4 million a day and social media followers have already passed the 20 million mark. And with other highlights including exclusive work with Sia and Rihanna, along with the two biggest international songs in China in all of 2016, Alan Walker is set to have a truly remarkable year in 2017.
And, hailing from England, BURNS comes to SXSW Gaming as both a veteran and rising star with production credits alongside Britney Spears, Ellie Goulding, and Pitbull. BURNS is a songwriter, DJ, producer–not to mention a gifted guitarist, keyboardist, and drummer–who has moved easily between pop, dance music, and hip-hop, all while staking out space in the increasingly important and popular place where the borders between those genres have started to disintegrate.
With these two creative masterminds, the SXSW Gaming Closing Party is a can't-miss destination to wrap up any SXSW experience.
Taking place immediately after the Gaming Awards, the SXSW Gaming Closing Party will be available to all Saturday and three-day Gaming wristbands as well as SXSW badges.
For more information about the Monster Energy Outbreak Tour, visit www.outbreakpresents.com or www.monsterenergy.com.
Media material courtesy of artists
The post SXSW Gaming Closing Party Featuring Alan Walker and BURNS appeared first on SXSW.