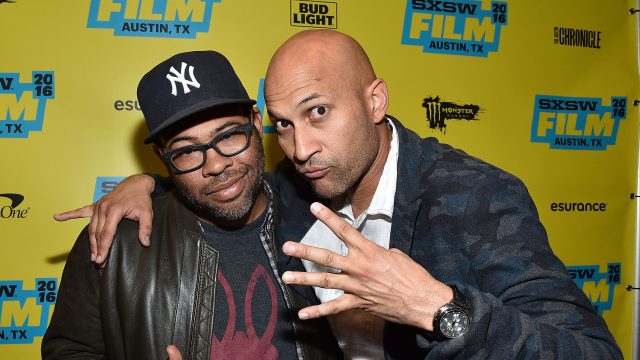 This is it. We've reached our final deadline for Feature Films, Short Films, and Music Videos. The Late Deadline is this Thursday, October 20 at 11:59pm CT. To help you prepare, we've compiled a handful of important points we consider at SXSW Film.
Feature & Short Film Eligibility
Where and How: You must submit via sxsw.com. We do not use any other submission platform. You also must have a secure link to your film ready to go before you complete your application. Watch our How to Submit Your Film video for step by step instructions.
Your Film's Completion Date: To be eligible to submit to SXSW 2017, your film must have been completed in 2015, 2016, or be on track to be completed in early 2017. The dates of production don't matter, some films take 10 years to make, what matters is when you complete the film.
Your Film's Runtime: As an Oscar qualifying festival for Animated, Narrative, and Documentary Short Films, SXSW follows the same guidelines as the Academy of Motion Picture Arts and Sciences. They define a short film as any film that has a running time of 40 minutes or less, including all credits. A feature is defined as any film with a runtime over 40 minutes.
The Status of Your Film's Public Exposure: Short films and feature length films have different rules. Read about them here.
Submitting to Other Festivals and Premiere Status
We know you will be submitting your film to multiple festivals for consideration and it is important to keep us posted if your premiere status will change from what you listed on your application.
FEATURES
Well over half of the 143 feature films we screened in 2016 were world premieres. The rest consisted of North American and U.S. premieres, along with a limited number of non-U.S. premieres.
Our Narrative and Documentary Feature Competition categories consist solely of world premieres. So yes, the premiere status of your film is an important factor; and all things being equal, the premiere will get the shot. But it's not absolute – we make exceptions for films we love. For example, the majority of our 2016 Festival Favorites section (consisting of 13 films) was comprised of films that launched at Sundance.
SHORTS
While it is a factor in our final decision-making, we don't place tough restrictions on the premiere status of shorts. In 2016, almost half of our short films were world premieres, but we also played a number of shorts that had appeared on the internet or played at other festivals. If we really connect to and love a short film and it hasn't received a huge amount of attention, we will try to share it with our enthusiastic audience.
Submitting a Work-In-Progress Cut
At SXSW Film, we're regularly asked, "What if my film won't be completed with a final cut in time for your final submission deadline?"
The answer is: Not a problem – we accept work-in-progress cuts!
During the submission process, SXSW programmers regularly view work-in-progress cuts that are picture locked and include an opening slate listing what still needs to be completed. It is very common for us to watch films without their final sound mixes, color correction, or completed visual effects. However, keep in mind SXSW Programmers will only watch ONE CUT. We recommend that you wait until it's the strongest version within our deadlines. Continue reading.
Screening Sections and Awards
Many people wonder how they can apply for a specific screening section within the SXSW Film Festival program and their award eligibility.
The Short Answer: While most sections do have an award associated with them, you CANNOT apply for specific sections.
The Long Answer: The screening sections at SXSW Film Festival are handcrafted and curated from each year's selections. We strive to reach a balance within each screening category and within the program as a whole. It is an extremely delicate process that we put a lot of time and thought into. More about screening and award sections.
Exhibiting Episodics
A web series or independent Episodic pilot or series can be submitted in a few different ways.
One way is to submit your web series episode (or a collection of multiple episodes), that does not exceed 40 minutes in duration, as part of our short film programming. This also applies to an independent pilot or series under 40 minutes.
If your project is over 40 minutes, or you have strung together a set of episodes to be longer than 40 minutes, you can submit it as a feature film.
Alternatively, a web series may be submitted as part of our new Experiential Storytelling Convergence Track of the Conference (previously known as Digital Domain). This track highlights cross-platform projects, interactive documentaries, apps, and other web-based projects that don't conform to conventional descriptions. Rather than a traditional screening, this is an opportunity to present episodes and discuss your project in a panel-like environment. If you're interested in learning how to submit to Experiential Storytelling, email sessions@sxsw.com.
Film Submission Extensions
We are often asked if we offer extensions beyond our Late Deadline. The short answer is, yes, sometimes we grant extensions.
If you feel you absolutely need an extension, you can request one using our Extension Request Form. We will only grant a few extensions on a case-by-case basis, so be sure to fill out the form accurately, including a reasonable extension request date. Remember, the later it gets, the fewer spots we have to fill and the less likely it is that we'll have room for your film in our final program.
Don't forget that we do consider films in a work-in-progress form, so if you are just waiting on your final color correction and/or audio mix, but your film is already picture locked, we encourage you to submit it now.
Feeling good? start the submission process now. Don't forget, you must submit your film by the October 20 Late Deadline. For more helpful pointers, review our Film Submission FAQ, and for anything else, please email us at filmfest@sxsw.com. We look forward to watching your films. Good luck!
Photo by Mike Windle/Getty Images
The post SXSW Film Submission Tips: October 20 Deadline Edition appeared first on SXSW.