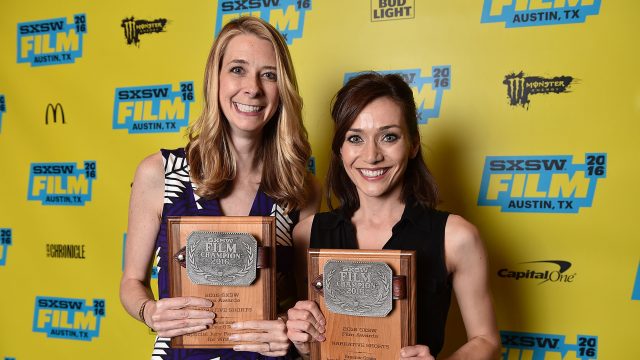 Many people wonder how they can apply for a specific screening section within the SXSW Film Festival program and their award eligibility.
The Short Answer: While most sections do have an award associated with them, you CANNOT apply for specific sections.
The Long Answer: The screening sections at SXSW Film Festival are handcrafted and curated from each year's selections. We strive to reach a balance within each screening category and within the program as a whole. It is an extremely delicate process that we put a lot of time and thought into.
All screening sections, except Special Events, have the opportunity to receive an Audience Award selected through a public screening balloting process. In addition, SXSW Jury Awards are given to features in our Narrative and Documentary Competitions, Short Film sections, and a few special awards that reach across all screening sections. Learn more about the SXSW Film Awards and view 2016 Award Winners.
Don't forget! Our Official Deadline for film submissions is Thursday, September 22, so submit now and keep some extra cash in your pocket! After September 22, you'll have one last opportunity to submit your film – October 20 marks our Late Deadline.
To learn more about submitting to SXSW, watch our How To Submit Your Film video and browse our Film Submission FAQ.
Photo by Mike Windle/Getty Images
The post SXSW Film Submission Tips: Screening Sections and Awards appeared first on SXSW.