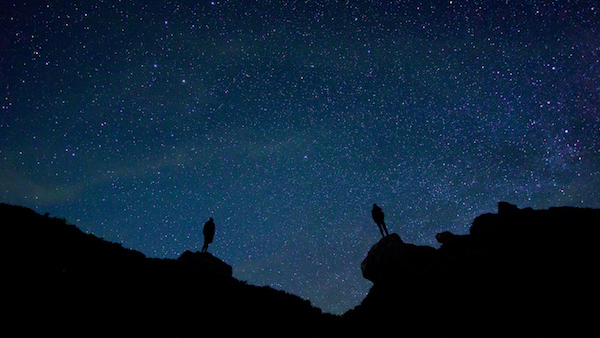 Written by Julie Yost
At SXSW Eco we explore social impact through the lens of design, business, and technology. Hear from social entrepreneurs, nonprofits, organizers, and designers, who are tackling some of these issues in new and exciting ways. Below we've outlined some of our top trends in this year's content exploring human rights, social equity, and impact.
Top SXSW Eco Programming Trends
Design + Social Equity
Annette Kim's Mapping Our Way to the Inclusive 21st Century City uses data visualization to reveal hidden urban landscapes for more inclusive policy and design decisions.
Place by Design's Equity + Inclusion category highlights six finalist projects ranging in scale from digital platforms to permanent structures, designed to make communities more inclusive and equitable.
Hear cutting-edge research from Microsoft's Inclusive Design team who is working hard to understand how interaction design can be biased towards various abilities, ages and even genders.
Human Rights, Health + Resilience
Our first ever Humanitarian Design Summit brings together a team of global designers to discuss best practices for deployment of design solutions to help in crisis scenarios.
Tuesday's first Keynote Dr. Sarah Richardson discusses how gene editing and biotech will transform human health, and Wednesday's Startup Showcase Finalists in the Social Impact category focus on health and social equality.
Communicating Your Impact
Storytelling is always a challenge for nonprofits and cause brand. In Embracing Virality writers and social media experts share how viral content doesn't have to be a compromise of your integrity. Later the same day, the Huffington Post's experimental Test Kitchen team leads a multimedia storytelling workshop.
Monday and Tuesday of the conference, head down to the SXSW Eco Exhibition to see how UN Foundation and others are using VR to create social awareness for cause.
The Film Screening Lounge showcases the power of media to change minds and includes films from Philippe Cousteau, AIA National, Sea Shepherd, and many more.
Join Us October 10-12 for SXSW Eco 2016
Don't miss your chance to join this year's conversation, attend three days of provocative programming, competitions, and dynamic special events at SXSW Eco 2016 in Austin from October 10–12. Explore more articles that explain who SXSW Eco is for and why, and browse the full online Schedule.
Photo courtesy of Unsplash
The post SXSW Eco is for Social Impact appeared first on SXSW.