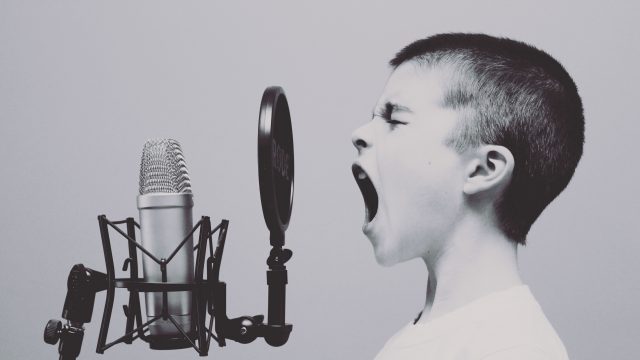 Written by Julie Yost
The SXSW Eco Conference highlights innovative ideas and new ways of addressing critical challenges at both the local and global levels. Bringing together multiple disciplines is a key focus at SXSW Eco, but professionals also have an opportunity to deepen their knowledge of their own field while garnering a greater understanding of the cleantech environment.
SXSW Eco programming and events are organized into 10 distinct themes, including Startup Central, Corporate Responsibility, and Communications.
Storytelling and messaging are critical skills for almost every profession in our age of information overshare. For thinkfluencers who communicate social and environmental issues, these skills can mean the difference between the failure and success of your chosen cause. Each year at SXSW Eco, we bring together experts in marketing, communications, and design to share their secrets for breaking through the noise. Check out these sessions, speakers, and events relevant to communications professionals taking place at SXSW Eco from October 10-12.
Register for SXSW Eco by September 16 to save 25% off of the walk up rate!
Humor + Virality
Multimedia + Visual Comms
Creative storytelling is a big theme for us this year, as indicated by the humor-packed sessions outlined above. In addition to comedy, learn how multimedia tools can be leveraged to make your message more impactful (and spreadable). On Monday afternoon, Huffington Post's Test Kitchen shares their innovative strategies for multimedia impact journalism in a participatory workshop. Also Monday, four indigenous leaders including comedian Dallas Goldtooth and Bernie Sanders advisor Tara Houska discuss how they indigenous environmental movement and their allies are Decolonizing Communications and Media using multimedia storytelling.

Explore data visualization strategies for environmental justice with Waterkeeper, uncover hidden cultural landscapes through mapping with Annette Kim, and learn how Alcatraz used virtual reality to create an unsurpassed Ai Weiwei exhibition. We'll also be demo-ing VR technology in the SXSW Eco Exhibition.

Data visualization is also a popular technique for artists + designers in our Place by Design competition. Our Equity + Inclusion category features SPEA by SITU Research, which recently led to the first-ever war crime conviction for cultural heritage destruction. In the same category, #OurChangingClimate visualizes how changing climate is changing our surroundings through a collaborative conversation. In Place by Design's Art + Interaction category, projects such as Lightswarm and XYZ Atlas also visualize data in new and creative ways.
Collaboration + Impact
A main strength of SXSW Eco is the cross-disciplinary nature of the event, so take time to browse the full schedule and add some sessions outside of your standard frame of reference to gain inspiration from new ideas. If you haven't registered yet there is still time to save on your badge and book your hotel at our special rate.
The post SXSW Eco is for Communicators appeared first on SXSW.