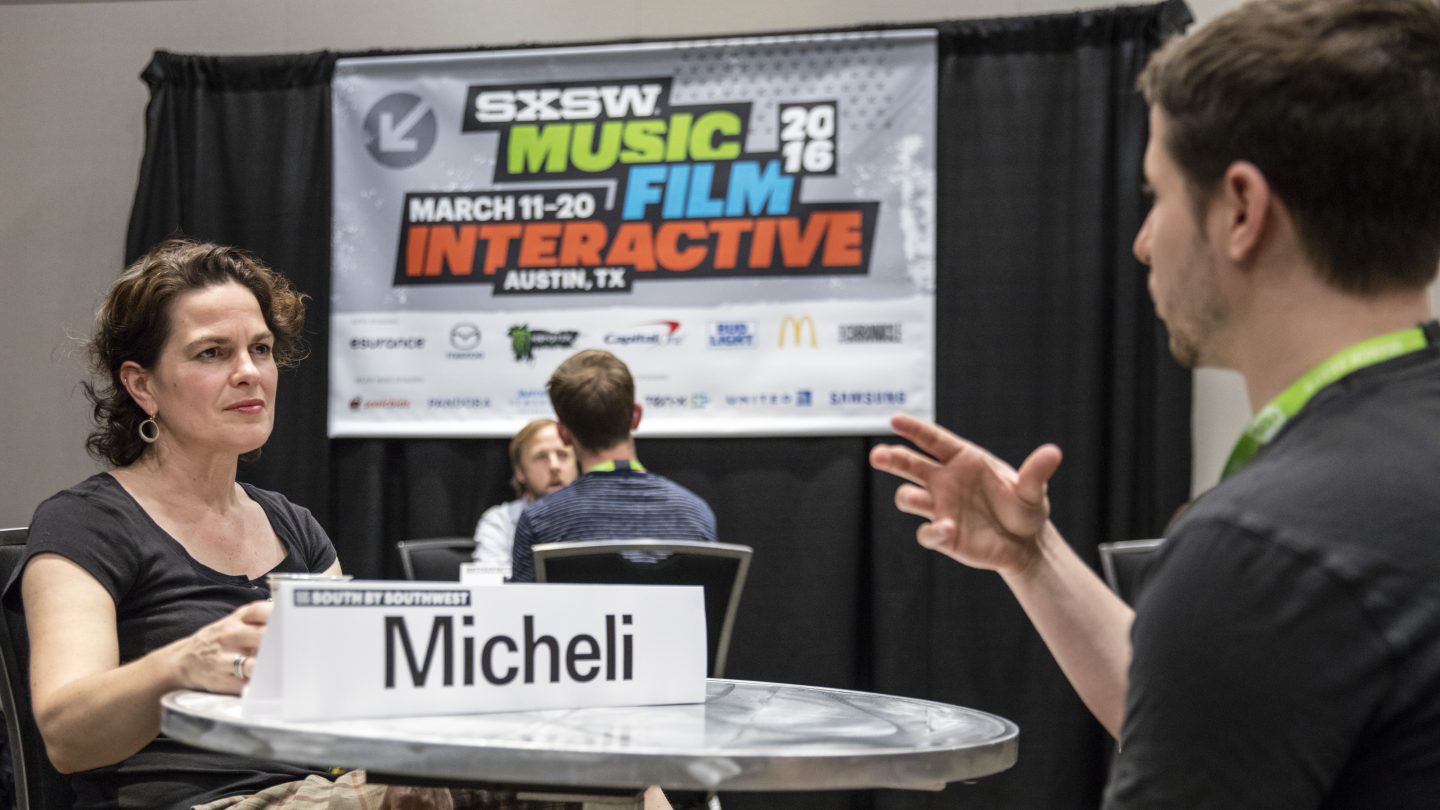 We're thrilled to confirm an initial 40 participants in our film Mentor and Round Tables programs for 2017! A longtime anchor of the SXSW Conference, the Mentors program is a great way to get industry advice with a personal touch. These sessions center around one-on-one meetings with film and entertainment professionals, which range from experts in distribution and filmmaking to marketing and promotion, and more.
Round Tables were added to the Conference last year as an extension of the Mentor program. The Round Table program allows for seven attendees to converse with an industry insider. This allows you to not only learn from the insider, but also your peers as well. Like the Mentor sessions, Round Tables are broken up into different sections such as Sales and Acquisitions, Publicity, and more. Check out the initial list of panelists below.
First Wave of 2017 Mentors & Round Table Program Participants
Alia Quart Khan (Film Independent)
Amy Shatsky (ITVS)
Andrew Garrison (University of Texas at Austin)
Andy Kleinman (MobLabs)
Basil Tsiokos (Nantucket Film Festival & Sundance assoc)
Bec Smith (UTA)
Carl Spence (Seattle FF/Palm Springs FF)
Cullen Conly (ICM Partners)
Dan Satorius (Satorius Law Firm PC)
Daniel Cantagallo (Cargo Film and Releasing)
David Hudson (Fandor)
David Magdael (David Magdael & Associates, Inc)
David Ninh (Kickstarter)
David Nugent (Hamptons Film Fest)
Deborah McIntosh (WME Entertainment)
Dylan Marchetti (WELL GO USA ENTERTAINMENT)
Eric Hatch (Maryland Film Festival)
Erin Erenberg (Omaze)
George Rush (Law Offices of George M Rush)
Jeremy Platt (Plattform LA)
Jim Dobson (Indie PR)
John Von Thaden (Magnolia Pictures)
Karen Arikian (Berlin International Film Festival)
Kevin Rowe (Odenkirk Provissiero Entertainment)
Lina Plath (Frank PR)
Marc Bortz (Preferred Content)
Marian Koltai-Levine (PMKBNC)
Melissa Solomon (Verve)
Mette-Marie Kongsved (XYZ Films)
Nick Ogiony (CAA)
Oli Harbottle (Dogwoof)
Orly Ravid (The Film Collaborative)
Peter Trinh (ICM Partners)
Roger Tinch (Alamo Drafthouse)
Ron Mann (Sphinx Productions)
Ryan Kampe (Visit Films)
Sam Scupp (Film Buff)
Sharon Brenner (Surowitz Immigration PC)
Urszula Śniegowska (American Film Festival)
Weiman Seid (Fat Dot)

You'll need a Film or Platinum Badge to participate, so register now while they're on sale at the lowest rates of the year. Remember, these badges also get you in the door to SXSW Convergence tracks such as Experiential Storytelling, Food, Journalism, Sports, and VR/AR.
For more information, visit the SXSW Film Conference Session Formats page, and stay tuned to SXSW News for more updates.
Photo by Amanda Piela
The post SXSW Conference Announces 40 Film Mentors & Round Table Participants appeared first on SXSW.