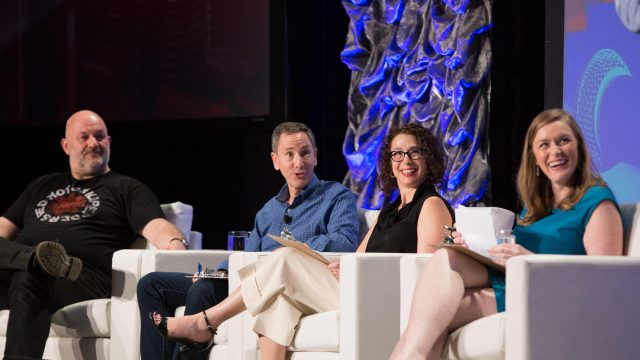 We are pleased to announce the Judges for the tenth annual SXSW Accelerator Pitch Event®!
SXSW Accelerator relies on hand-picked judges, qualified to determine the viability of a startup based on their demonstrated business and investment experience. The judging process will determine which of the finalists has the most innovative product or service. The following individuals have agreed to contribute their expertise toward the success of the SXSW Accelerator event.
From a local level to rising international participation, the 40+ judges selected for the tenth annual event further exemplify SXSW Accelerator as the premier destination for global innovation and technology. Participating judges include Kelvin Beachum Jr. (Next Play Capital / New York Jets), John Chambers (JCE Ventures/Fmr. Cisco), Peng T. Ong (Monk's Hill Ventures/Co-Founder of Match.com), Lynne Chou O (Keefe Kleiner, Perkins Caufield & Byers), Constantijn van Oranje (StartupDelta), and many more industry leaders and experts from top venture capital firms.
After two days of pitches our judges will select a winner from each category and we will honor them at the SXSW Accelerator Pitch Event Awards Ceremony. Joining today's announcement, we are pleased to introduce this year's Emcees for the ceremony – Andrew Hyde (Head of Community at Origin Protocol), Bob Metcalfe (Professor of Innovation at the University of Texas) and Robyn Metcalfe (Director of Food+City).
Browse the recently announced 50 Finalists, representing the most leading-edge technologies from around the world, that will pitch to our judges and a live audience this March! Register to attend SXSW to see the exciting SXSW Accelerator Pitch Competition live during SXSW 2018.
2017 SXSW Accelerator Pitch Event Judges – Photo by Alexa Gonzalez Wagner
The post SXSW Accelerator Pitch Event Judges and Awards Emcees Announced for 2018 appeared first on SXSW.