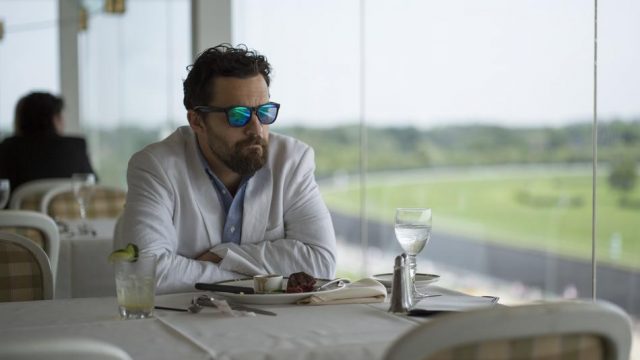 If you missed the SXSW World Premiere of Win It All at the Paramount Theatre on Saturday, March 11, you can now watch the film on Netflix. Be sure to check out our Q&A with director Joe Swanberg and cast members, Jake Johnson, Aislinn Derbez and Joe Lo Truglio.
Johnson stars as small time gambler Eddie Garrett, who agrees to watch a duffel bag for an acquaintance who is heading to prison. When he discovers cash in the bag, he's unable to resist the temptation and winds up deeply in debt. When the prison release is shortened, Eddie suddenly has a small window of time to win all the money back.
Swanberg has directed several feature films, including Drinking Buddies (SXSW 2013), Happy Christmas, and Digging for Fire He is the creator of the Netflix original series Easy. Win It All marks his third collaboration with Johnson.
Explore More Content From SXSW 2017
Get inspired by a multitude of diverse visionaries at SXSW – browse more 2017 Keynotes, Featured Sessions, Red Carpets, and Q&A's on our YouTube Channel.
Follow us on Facebook, Twitter, Instagram, and SXSW News for the latest SXSW coverage, recaps, late-breaking announcements, and updates.
The post SXSW 2017 World Premiere of Win It All Debuts on Netflix [Video] appeared first on SXSW.