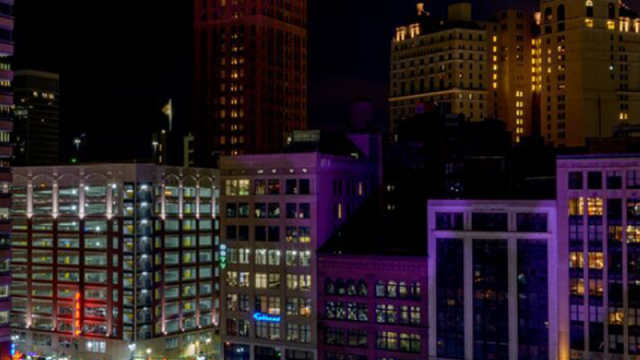 The second and final day of the Cities Summit kicks off today with a full day of dynamic programming, performance, pop-up exhibits, and events exploring the future of our cities.
Arrive early to enjoy this morning's coffee break, from 8:30am – 9:30am, presented by ICMA, on the Four Seasons Terrace. SaulPaul, local musician with a Message and the 2017 Austinite of the Year, will be doing a Cities Summit day one recap rap in Ballroom CD just prior to the first session.
Place by Design, SXSW's public space design competition, also takes place today and is something that you do not want to miss. The competition celebrates transformative work at the intersection of art, technology, and design that rethinks how we use and interact with our cities. The six Finalists will present their work in a fast-paced showcase during the Cities Summit to the Place by Design Jurors.
The conclusion of the two-day Cities Summit will culminate at the Cities Summit Closing Party at New Dutch Wave beginning at 6:00pm at the Waller Ballroom.
Here's a few more highlights to look forward to:
Tuesday, March 13: Cities Summit Highlights
9:30AM – 9:50AM – Towards Becoming The Happiest City On Earth
9:30AM – 1:45A – Mentor Sessoions
10:35AM – 11:00AM – Superpower of Global Collaboration
11:00AM – 11:20AM – Dismantling with Design: Creating Equitable Cities
11:00AM – 12:00PM – Smart Cities Experiences, Solutions & Plans
12:30PM – 1:30PM – Women Led Cities: Co-Creating a Feminist City
2:25PM – 3:10PM – Music Urbanism: What Does It Mean?
5:00PM – 6:00PM – City Everywhere: A Storytelling Tour Through the Landscapes of Technology
Sign Up for the CityLab Daily Newsletter
Through sharp analysis, original reporting, and visual storytelling, CityLab focuses on the biggest ideas and most pressing issues facing the world's metro areas and neighborhoods. Be sure to subscribe to the CityLab Daily Newsletter to receive all the information you need to make your city better.
Photo featuring Luminocity – 2018 SXSW Place by Design Finalist.
The post Storytelling, Hip-Hop, and the Happiest City on Earth: Day Two Highlights at SXSW Cities Summit appeared first on SXSW.