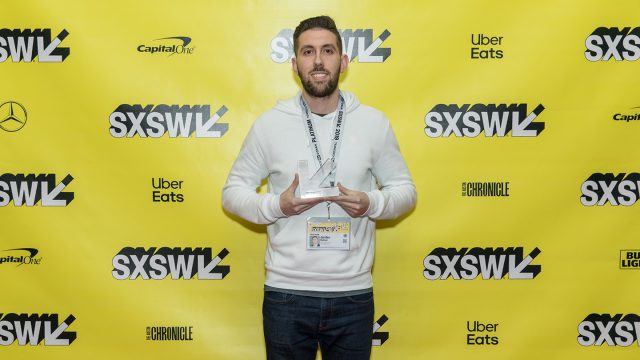 Each year, the David Carr Prize explores the literary themes of the intersection of technology, new media, and culture, in honor of the late journalist's life and legacy. This year we challenge current students — high school, undergraduate, and graduate students (PhD & Masters included) — to respond to the following prompt in a short story or essay of 1,500 words or less. All entries must be submitted before the December 6 deadline.
"What do we do with our time and lives if society no longer depends on us to work?"
Read the submissions from the 2019 winner and finalists for inspiration for your original 2020 submission! If you need further help, check out these staff tips from SXSW Programmer Chloe Quakenbush.
Tips for Submitting to the David Carr Prize
Be creative – feel free to go the more scientific route or enter a fiction piece. If you do enter a formal essay, please cite sources!
Spellcheck and look for grammatical errors. Proofread, proofread, proofread!
We accept all types of creative writing including poetry. If you enter a poem, please make sure it is long-form.
Be a current student or have graduated within six months of the deadline.
Not required, but helpful: Share a blurb about your piece of writing as an introduction or prologue! What inspired you to write what you did? Are there any inspirations, references, hidden messages or metaphors you would like to highlight? Let us know!
Check out the full eligibility requirements and we look forward to reading your writing!
Attend SXSW 2020
Join us for SXSW 2020 from March 13-22 in Austin, TX. Check out how to attend, plan your housing, and stay up to date on SXSW 2020 news by following us on Facebook, Twitter, and Instagram.
Jordan Holtzer – 2019 David Carr Prize Winner – Photo by Cal Holman
The post Staff Tips For Submitting an Essay or Short Story for the David Carr Prize appeared first on SXSW.