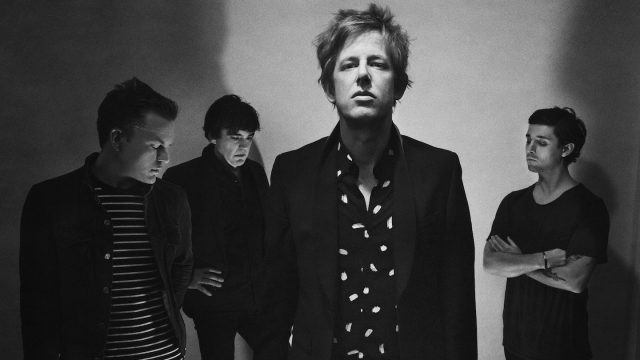 Spoon will hold a three-night residency at The Main during the 2017 SXSW Music Festival, the same week Austin's most esteemed rock ambassadors will release their ninth album, Hot Thoughts, March 17 on Matador Records.
During the residency, Spoon will resurrect the original, classic Austin venue Emo's location, currently referred to as The Main, Tuesday, March 14–Thursday, March 16. The band will curate a unique line up each night and will stubbornly be referring to the venue as "Eno's" in honor of the band's founding drummer and Austin stalwart Jim Eno.
Reuniting the band with the label that released their 1996 debut, Telephono, and following on Spoon's streak of three consecutive Top 10 albums, Hot Thoughts is nothing short of an epic. With Hot Thoughts, co-produced by Spoon and Dave Fridmann, the quartet has created the bravest, most sonically inventive work of the catalogue that has made it the most critically acclaimed act of the first decade of the new millennium.
Within the space of 10 songs, Hot Thoughts creates a musical universe of its own, with individual worlds ranging from the kaleidoscopic opening/title track–available to stream or as an instant download with all pre-orders placed on their website–through the gargantuan stomp of "Do I Have To Talk You Into It" and ubiquitous wiry hooks of "Can I Sit Next To You" to the bittersweetness of "I Ain't The One" (which recently received a surprise reveal in the penultimate episode of the current season of Showtime's Shameless) and beyond.
See below for Hot Thoughts track listing and continue to check spoontheband.com for updates on their music and sxsw.com for updates on their residency.
The best way to see Spoon and hundreds more Showcasing Artists at the 2017 SXSW Music Festival is with a SXSW Music badge. With the badge, you'll also have opportunities to attend daytime Conference programming, networking events and parties, and a whole lot more. Register today!
Track Listing
Hot Thoughts

WhisperI'lllistentohearit

Do I Have To Talk You Into It

First Caress

Pink Up

Can I Sit Next To You

I Ain't The One

Tear It Down

Shotgun

Us
Spoon photo by Zackery Michael
The post Spoon to Curate Three SXSW Showcases at The Main ("Eno's") appeared first on SXSW.