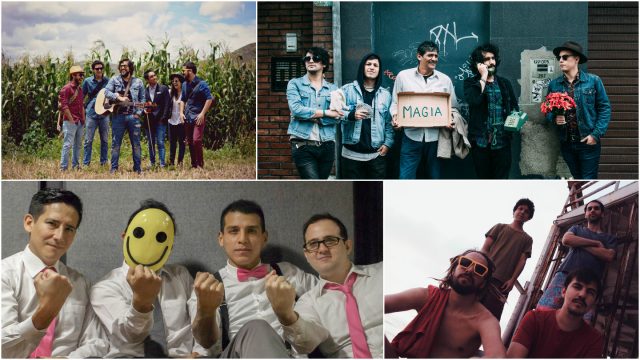 Written by Yvonne Herrera
Sounds from Peru will be presenting a showcase for the first time at this year's event.
The music of Peru can be characterized as the heartbeat of the country. Peru is home to music genres like festejo, andean music, and kantu. Each of Peru's regions has its own distinguishing music that reflects its lifestyle, spirit, and surroundings.
POOOW! will kick off the show with their funky take on modern electro. The lineup also features folk band We The Lion and rock group MOBIVSTRIP. Lima-based Mundaka, a rock quartet, will have the crowd headbanging and moshing with their upbeat songs. Los Outsaiders return to the festival with their garage rock music, incorporating elements of Peru with hard rock. Singer Songwriter Gala Brie rounds off the showcase adding a different flavor and blending latin pop with electronic.
Check out the first Sounds From Peru showcase on Wednesday, March 15 at Trinity Hall.
Register to the event for primary access to premier nighttime music showcases, and industry-focused sessions. This year, the Music badge also gives you access to most Film Festival screenings and Interactive Conference sessions.
Photo credits, clockwise from top left:
We The Lion photo by Paloma Valerga
Los Outsaiders photo by Erick Flores
Mundaka photo by Valeria Landavere
POOOW! photo by Carl Stec
The post Sounds From Peru Make Their Mark at SXSW appeared first on SXSW.