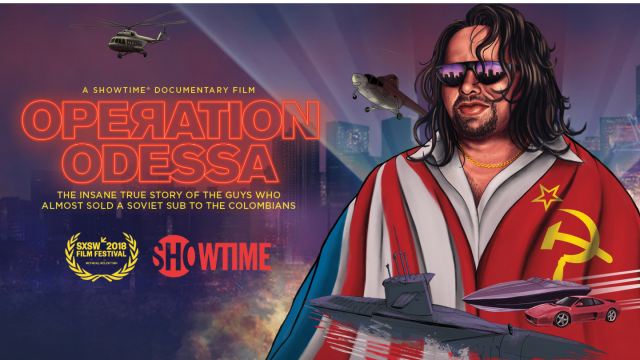 SHOWTIME DOCUMENTARY FILMS presents the world premiere of OPERATION ODESSA tomorrow at the Vimeo Theater at 11am as part of the SXSW 2018 Film Festival.
An early '90s gangster epic that hopscotches from Brooklyn to Miami and Cali to Moscow, the film tells how three friends set out to hustle the Russian mob, the Cali cartel, and the DEA for the score of a lifetime. What really happened to the sub, the money, and these guys has remained a shadowy underworld myth until now.
Watch the trailer
Additional screenings of the Showtime Documentary Film will be held on Tuesday, March 13th at 5:15pm at the Alamo Lamar B and on Friday March 16th at 7:45pm at the Alamo Ritz 2.
Sponsored Content and Photo Provided by Showtime
The post Showtime Documentary Film Operation Odessa Makes World Premiere Tomorrow appeared first on SXSW.