We've revealed just under 500 Showcasing Artists for SXSW 2019 in the first and second announcements for the 2019 SXSW Music Festival. When we return from the holiday break, we'll have plenty more great artists to share with you in the lead up to March. In the meantime, we're highlighting a selection of artists from Chicago that will be performing at SXSW 2019 to help you find something new that you'll love.
Enjoying these features? Learn more about artists from Canada, Spain, Japan, Australia, and the UK.
Chicago Artists Spotlight
DRAMA (Chicago, IL)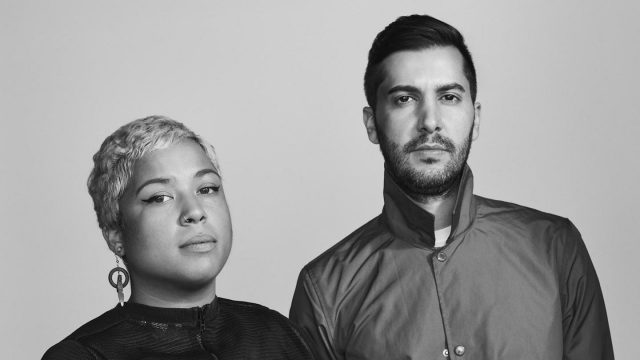 Chicago-based duo of Na'el Shehade and Via Rosa conjure up an alluring brew of R&B and dance music. The duo came to meet through their mutual friend Jean Deaux. They decided to go into the studio and collaborate on music with no rules, just two musicians allowing each other to be free to express themselves. The stark differences in their backgrounds lent to them creating something truly unique and engaging. Soon after DRAMA was born. They self-released their debut Gallows in 2016. In 2018, they began touring extensively and dropped a cover of Everything But The Girl's "Missing" and their follow up EP Lies After Love.
Warm Human (Chicago, IL)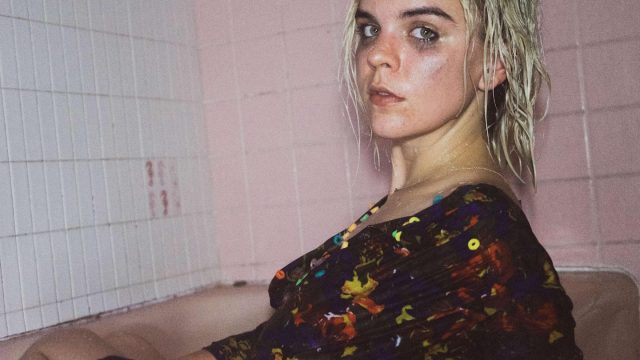 Warm Human is a self-described "sludge pop trash princess making sad bangers out of her bedroom" in Chicago, Illinois. She loves heavy Moog bass sounds and her dx7. She also enjoys a high tempo four to the floor. Warm Human has self-released many strong singles and a recent EP, Sad Songs for Sad People, is available on all streaming platforms with her debut LP on the way.
The Curls (Chicago, IL)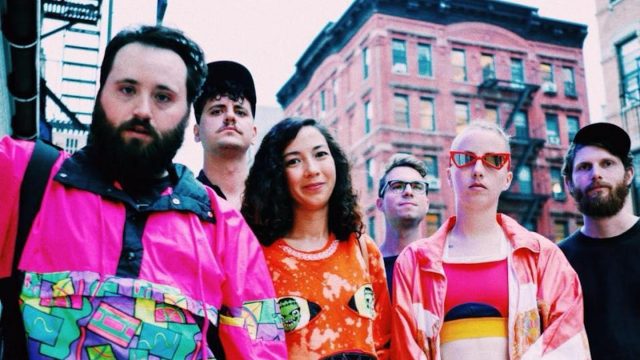 Led by enigmatic and universally respected band leader Mick Fansler, the sextet blends genres to create something distinct. 2018 has been a great year for the band due to an impressive and widely regarded performance at Pitchfork Music Festival 2018 in addition to recently released singles "Bad Boi" and "Tidal Wave." The Curls have shared stages with popular music greats like Tame Impala, Courtney Barnett, Maps and Atlases, Post Animal, and Texas Fred.
Laura Jane Grace & the Devouring Mothers (Chicago, IL)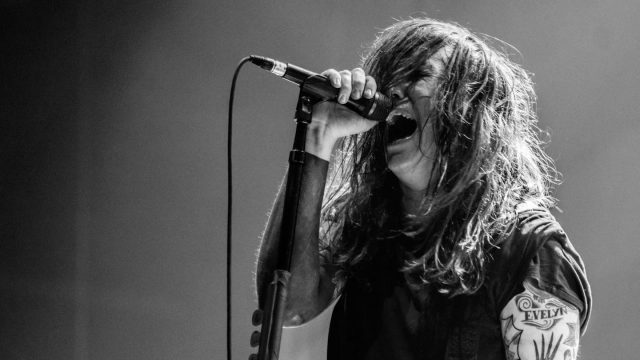 Laura Jane Grace & the Devouring Mothers are Laura Jane Grace, Atom Willard, and Marc Jacob Hudson. Grace is a musician, author, and activist best known as the founder, lead singer, songwriter, and guitarist of the punk rock band Against Me! Willard, also of Against Me!, is a drummer who has played in iconic punk bands such as Rocket from the Crypt, Social Distortion, and The Offspring. Devouring Mothers bassist Hudson is a recordist and mixer at Rancho Recordo, a recording studio and creative space in the woods of Michigan, and the sound engineer for Against Me!
Tasha (Chicago, IL)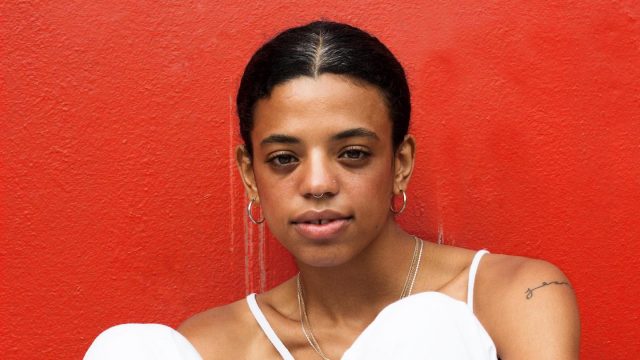 On her debut album, Alone at Last, Tasha celebrates the radical act of being exquisitely gentle with yourself. "These songs are bed songs," Tasha says of Alone at Last. "Songs about the place that one might go when they finally need to be away from whatever it is that might be causing them stress or anxiety or sadness or fear." In the world she conjures within the album, there's plenty of room to forge your own home where you can rejuvenate and heal — where nothing is expected of you except that you just be. It's the kind of album you can curl into after a hot summer day in the city: a powerful talisman in a demanding world, and a reminder that kindness toward the self can help unlock the way to a world a little more livable than this one.
Discover More
Want to dive deeper into the acts performing at SXSW 2019? Stream our Apple Music and Spotify Playlists, surf our YouTube Music Video playlist, check out the SXSW Schedule, and tune into SXSWfm.
Attend SXSW 2019
Want to get in on the action by attending SXSW 2019? Register soon to save on the walk-up rate and book your hotel using SXSW Housing & Travel for the best rates and locations.
Stay informed! Sign up for SXSW Event Updates and read SXSW News for announcements, deadline reminders, programming features, and beyond throughout the 2019 season.
Follow us in all the usual social spots for daily updates – Twitter, Facebook, and Instagram.
Top to bottom:
DRAMA – Photo courtesy of the Artist
Warm Human – Photo by Chuck Norment
The Curls – Photo by Remsy Atassi
Laura Jane Grace – Photo courtesy of the Artist
Tasha – Photo courtesy of the Artist
The post Showcasing Artists from Chicago: DRAMA, The Curls, and More appeared first on SXSW.