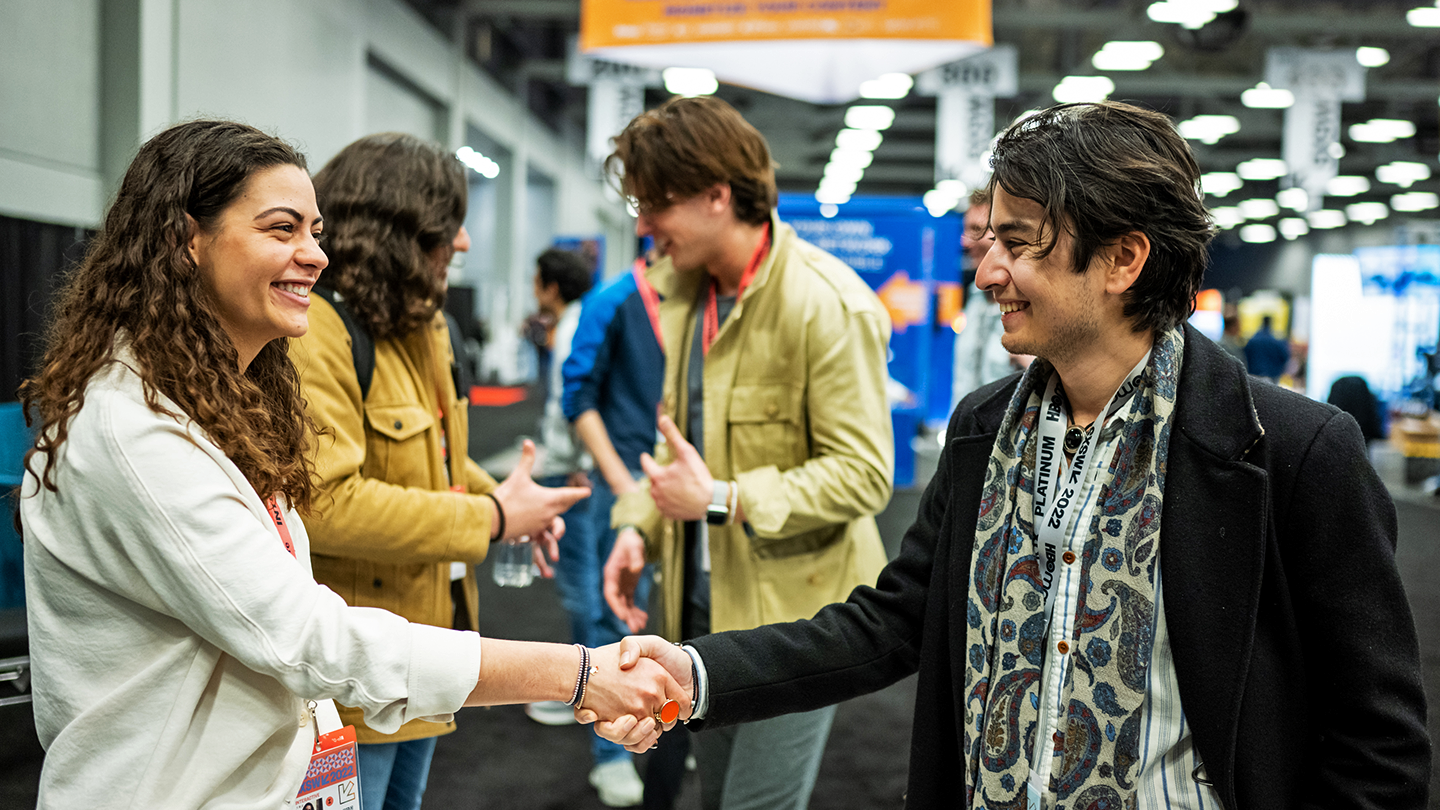 Get ready to take your career to the next level and connect with brilliant minds at SXSW Mentor Sessions and Workshops. We're thrilled to offer you the chance to meet and learn from 350+ industry experts this March at SXSW 2023 in Austin, TX.
RSVPs are now open for all Mentor Sessions and Workshops. Advance sign-up is required and access is limited to the primary badge type per event. Learn more about these Conference formats and how to RSVP below.
Mentor Sessions
Mentor Sessions are an amazing chance to have a one-on-one conversation with someone who's an expert in their field. If you're looking to learn from the best, Mentor Sessions are a great way to do it!
As the worlds of tech, film, and music are constantly evolving it's important to have access to expert guidance as you navigate your career. If you're interested in gaming, technology, or media, explore 140+ Interactive & Convergence Mentors from companies including Electronic Arts, Target, Amazon AWS, CNN, Meta, and beyond. Discover 120+ Film & TV Mentors with expertise across 10 different career specialties, including Producers, Narrative Filmmakers, Documentary Filmmakers, VR Filmmakers, Funding/Artist Support, Legal, Programming, Publicity & Marketing, Sales, Acquisitions, & Distribution, and Agents & Managers. Plus, we have 120+ Music Mentors from companies including SoundCloud, Recording Academy/GRAMMY Awards, Apple, YouTube, Pandora, and more, who can help you turn up your music career to 11.
Workshops
SXSW also offers 40 unique Workshops covering topics like advertising, tech, communication, design, and more. These workshops are designed to provide attendees with hands-on experience and practical skills that they can apply in their careers. With sessions ranging from 90-120 minutes, you'll have plenty of time to dive deep and really engage with the material.
Three exciting workshops to keep an eye out for are Reaching New Audiences and Ears with Spotify, Save Your City: Design the Future, and Adopting Digital - The Keys to Boardroom Success. These workshops will provide valuable insights into topics such as reaching new audiences through music streaming platforms, designing sustainable and inclusive cities, and adopting digital technologies for business success.
RSVP Today
RSVPs are now open on the online SXSW Schedule for both Mentor Sessions and Workshops.
Advance sign-up is required, and access is limited to the Primary badge type listed on the SXSW Schedule. On each event page, select an available time slot and click the RSVP button to reserve your spot. Your RSVP will then be added to your personal SX schedule. You will only be able to RSVP for one format in the given time slot.
There are only a limited number of spots – so secure your RSVP today!
Join Us
Register today and unlock your potential with SXSW Mentor Sessions, Workshops, and beyond at SXSW 2023 from March 10-19! We can't wait to help you boost your skills and achieve your career goals.
Keep up with us on Facebook, Twitter, Instagram, TikTok, and SXSW News.
Photo by Tico Mendoza
The post RSVP for Mentor Sessions and Workshops at SXSW 2023 appeared first on SXSW.