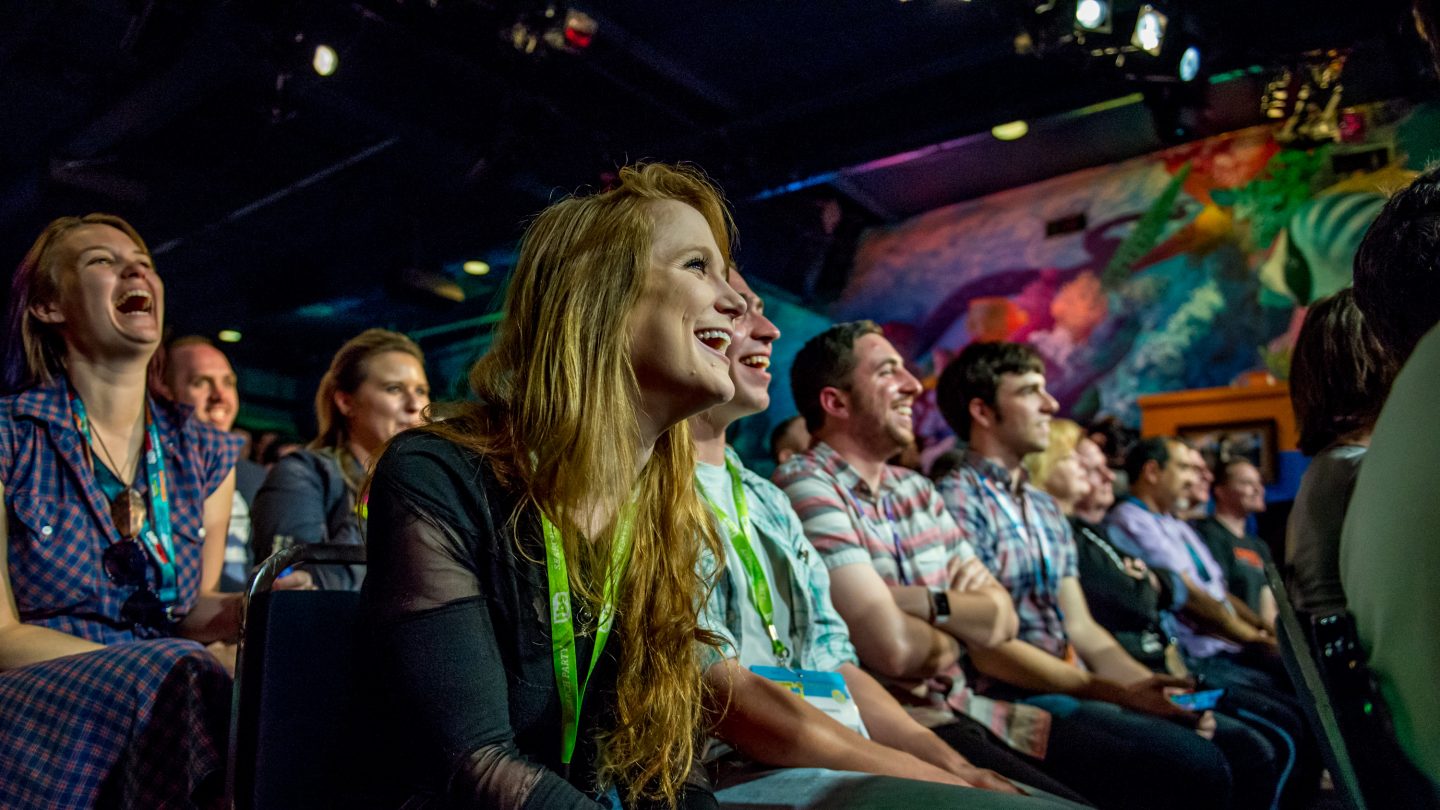 Calling all SXSW early-birds – take advantage of the biggest discount on registration fees and the best choice of Austin hotel rooms by registering before our first deadline on Friday, September 9 at 11:59pm PT.
The 2017 SXSW Conference & Festivals is an essential destination for global professionals, featured sessions, showcases, screenings, exhibitions, and a variety of networking opportunities. We've made some exciting changes to streamline the event and give every registrant expanded access to more of the SXSW experience. Read more about what's new for 2017, badge type comparisons, booking your hotel, and programming announcements.
What's New for 2017
Interactive, Film and Music badges will now include expanded access to more of the SXSW Conference & Festivals. These improvements will offer industry professionals more opportunities to network and discover than ever before. Attendees will still receive primary entry to programming associated with their badge ­type, but can now enjoy secondary access to most other SXSW events.
The 2017 SXSW Conference includes 24 programming tracks divided amongst Interactive, Film, Music, and Convergence, presented in a variety of session formats. Learn more by taking the Tracks Quiz – select the programming tracks and festivals that most interest you, then discover what badge fits your needs.
Earlier than ever before, we have announced our first wave of 2017 speakers including Jennifer Doudna and Jill Soloway as 2017 Keynotes as well as nine Featured Speakers: Dan Lyons, Mary Lou Jepsen, Earvin "Magic" Johnson, Candice Morgan, Adam Savage, Nadya Tolokonnikova, Ingrid Vanderveldt, Gary Vaynerchuk, and Amber Venz Box. Stay tuned to SXSW News for more exciting programming announcements on Tuesday, September 6.
September 9 also marks the early Artist Application deadline – check out our Top 15 Reasons to Showcase & Attend. The next Film Submission deadline is also just around the corner on September 22 – learn more about submitting a work-in-progress cut and the new Virtual Cinema now accepting Virtual Reality or Mixed Reality projects.
Apply to participate in one of the many prestigious SXSW categories including Interactive Innovation Awards, Film Submissions, Showcase Applications, SXSW Accelerator, ReleaseIt at SXSW, and Gaming Awards.
Join Us for SXSW 2017
Get ready to join us in Austin, Texas from March 10­-19, 2017! Find out which badge is the perfect fit for you – browse registration rates and deadlines, examine the badge comparison chart, and watch our quick video about the improved badge access.
After you register, make hotel reservations through the SXSW Housing & Travel for the best available selection of hotels in March located at the pulse of the action. Rooms during March go quickly, so check the availability page and enter your dates to see all available hotels, room types, rates, and amenities.
Register and book your hotels before the first registration rate deadline on September 9 at 11:59pm PT.
Photo by Amanda Stronza
---
Related News:
The post Register for SXSW 2017 by Friday, September 9 and Save appeared first on SXSW.