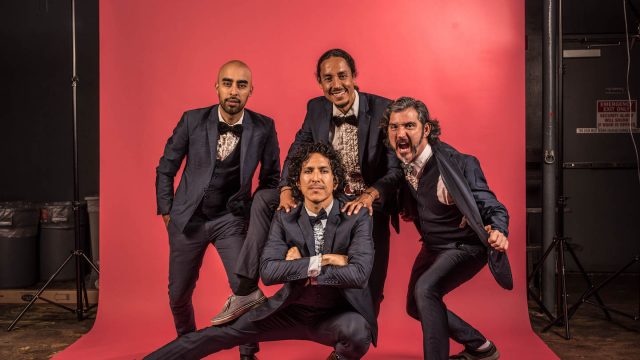 All photos by Dylan O'Connor
The SXSW portrait series focuses on one SXSW alumni band, either local or traveling through Austin on tour, to find out what they have in the pipelines and shoot some cool photographs.
The LA-based psychedelic soul band Chicano Batman formed in 2008 and has continued to build on their impressive musical catalogue over the past decade. We recently had the chance to meet up with Eduardo Arenas, Carlos Arévalo, Bardo Martinez, and Gabriel Villa to have a chat and take some photographs at the tail of end of the band's breakout year in which they released the critically acclaimed LP titled Freedom is Free, performed at SXSW and Coachella, and made a late-night appearance on Conan.
Read on and browse through the gallery.
Q&A
The band's sound draws on various musical traditions, what are a few influential albums that helped to shape your unique sound?
Caetano Veloso Transa, Los Angeles Negros Y Volvere, The Beatles White Album, and Curtis Mayfield Curtis/Live!
Freedom is Free is more openly political than previous releases, did you feel a responsibility to address changes in the political climate in your work? What role do you think artists should play in national conversations?
The climate has always been political, and the need to express those realities has been ever present throughout history. Freedom is Free was actually recorded before Trump's election. Freedom is Free is more of a reflection of the fundamental inequalities and injustices in our society. Artists must say what they feel, and that's what we're doing.
To close things out, you've been a repeat Showcasing Artist at SXSW, do you have any interesting stories about performing at SXSW?
Stories. . . jaja. . . oh we got plenty. Got stuck in the freight elevator at the convention center, were late to the next show, quickly unloaded (after downing a 12 pack of energy drinks) and played a set in which the electricity cut out on half the band. We played a total of 2 whole songs, we gave it all we had though. My organ was on, and the Eduardo's bass was on, so we jammed out with Gabriel on the drums, I jumped up on speakers to mc and hype the crowd. . . it was a blast! All the while, the sound woman was climbing pillars trying to connect power system. . . We later found out that the gig landed us a slot at Conan! Lesson here: give it all you got.
Portrait Gallery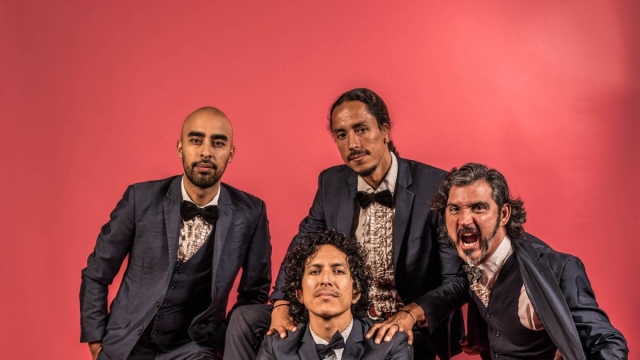 All photos by Dylan O'Connor
The post Q&A and Portrait Gallery Chicano Batman appeared first on SXSW.