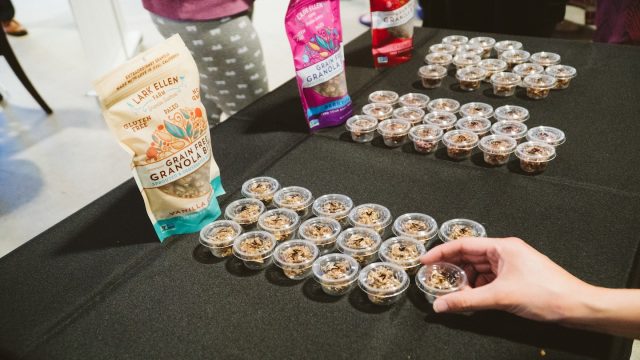 New for 2018, SXSW is excited to introduce the first ever SouthBites Market, running March 14-17 during the 6th annual SouthBites Trailer Park.
We created the SouthBites Market as a place where SXSW attendees can experience food and consumer goods within the SouthBites Trailer Park. Apply to be a part of this new and exciting addition to the trailer park and position your company to attract new customers from all over the world.
The SouthBites Trailer Park is known for celebrating Austin's iconic food truck culture and the unique creations that come from them. SouthBites Market creates the space for attendees to shop, taste, and purchase new products. Not just for food and beverage brands, the SouthBites Market offers all types of businesses a multi-day footprint at SXSW.
The SouthBites Market highlights the finest local and national food products as well as other popular consumer goods that are emerging on the market. This is a great opportunity for aspiring businesses, restaurants, brands, and entrepreneurs to broaden their audience. Thousands of SXSW attendees roam SouthBites every year looking to discover new companies and foods. Tap into this diverse crowd to help make your business the next big hit!
Don't miss out on the chance to become someone's new favorite brand. If you love food, fun, and opportunities to expand your company, then apply to the SouthBites Market today!
Photo by Jay Willingham
The post Promote & Sell Your Products at SouthBites Market appeared first on SXSW.