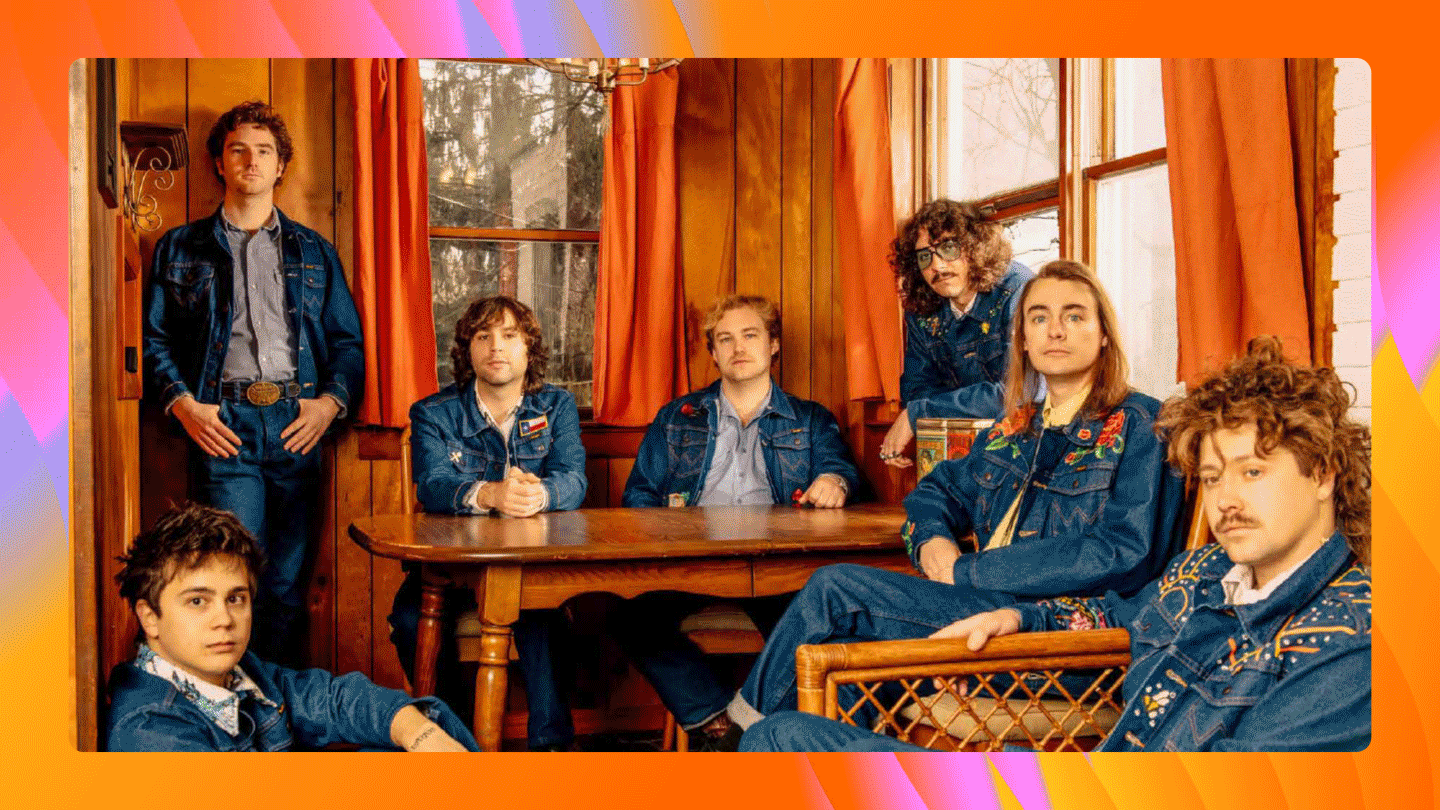 And just like that we have the last Weekly Roundup of new Showcasing Artists taking the stage March 13-18 at the 2023 SXSW Music Festival!
Our final announcement has an additional 130+ artists which includes 21-year-old UK singer and producer who got her start in music by anonymously posting on TikTok from her bedroom PinkPantheress; legendary American ska/rock n' roll band Fishbone; the Americana band dabbling in electro-pop and stripped-down country The Nude Party; Lagos artist that blurs the boundaries between Afrobeats, R&B, and mainstream pop PHEELZ; and many more.
As you mark off the days on your calendar toward March 13-18, here are some ways to get moving and grooving with our lineup:
Discover artists in this week's roundup below and get ready to pump up the jams!
New 2023 Showcasing Artists
2flaw$y (Rochester NY)
99 Neighbors (Burlington VT)
Abraham Alexander (Fort Worth TX)
Akeem Ali (Jackson MS)
Akua Naru (Middlesbury CT)
Alesia Lani (Austin TX)
Arcy Drive (Northport NY)
Ariel Chantel (Temple TX)
Ashoka (Rockland County NY)
AV713 (Houston TX)
Ben Kweller (Dripping Springs TX)
Bianca B-Lo (Austin TX)
Body Rock ATX (Austin TX)
Boo Lean (Brooklyn NY)
Bun B (Houston TX)
C3LINA (Fountain Valley CA)
Casey MQ (Toronto ON)
Christian Crosby (Philadelphia PA)
Christopher Willits (Oakland CA)
CODEE (Lafayette LA)
Connor McLaren (Sheridan IN)
Cure For Paranoia (Forth Worth TX)
Curtis McMurtry (Austin TX)
DJ Drama + Generation Now (Atlanta GA)
DJ Jamie Dred (Austin TX)
DJ KEV (West Orange NJ)
DJ Miza (Gauteng GT)
DJ Willtothe (AUSTIN TX)
Drakulas (Austin TX)
Dreamend (Savannah GA)
Drumma Boy (Memphis TN)
DUB D (Houston TX)
Dutchboy (Piscataway TX)
Eda Arapaslan (Los Angeles CA)
Eimaral Sol (Killeen TX)
ella ella (Rio Hondo TX)
EL NICK (Dallas TX)
Escuela Grind (Pittsfield MA)
evrYwhr (Port Huron MI)
Fastball (Austin TX)
Fennec (Indianapolis IN)
Fiebre (Quito P)
Fishbone (Los Angeles CA)
Gargoyle (Brooklyn NY)
Glass Mansions (Austin TX)
GYASI (Nashville TN)
The Hellp (Los Angeles CA)
Hip Stir (Portland OR)
Hotline TNT (New York NY)
Hyperpop Palace (Houston TX)
Isaia Huron (Nashville TN)
Jadagrace (Los Angeles CA)
Janine (Los Angeles CA)
Joh Chase (Los Angeles CA)
Jona Camacho (Miami FL)
Jordyn Shellhart (Nashville TN)
Joudy (San Cristobal VENEZUELA, BOLIVARIAN REPUBLIC OF)
Joy Clark (New Orleans LA)
Kaelin Ellis (Lakeland FL)
Kai Ca$h (Brooklyn NY)
Keno Bryant (Houston TX)
KNDRX (Denver CO)
Kraey (Houston TX)
K.Williams (Tacoma WA)
LadyRoXoXo (Austin TX)
Laraaji & Joe Patitucci with Plants (New York NY)
LaTasha Lee (Austin, Texas TX)
Lauren Martinez (Albuquerque NM)
Lee Thomas Miller (Nashville TN)
Le Mpendulo (Pretoria GT)
Leonilo Jaimes (Austin TX)
Lion Heights (Austin TX)
Liz Rose (Nashville TN)
Logan Garrett (Nashville TN)
LolaBunz (Toronto ON)
Lonny (Houston TX)
Luna Lee (Dallas TX)
Magna Carda (Austin TX)
Maiya Papaya (Houston TX)
Majestyofdivinity (Austin TX)
Master Yeti (Chicago IL)
Matthew Logan Vasquez (Austin TX)
Metro MÄRRS (Atlanta GA)
Miro Shot (London UK-ENGLAND)
Modern Love Child (Miami FL)
Mother Falcon (Austin TX)
Mother Nature (Chicago IL)
MSAKI (East London SOUTH AFRICA)
Nappy Roots (Bowling Green KY)
Neto Peña (Guadalajara JAL)
The Nude Party (Boone NC)
Ok Cowgirl (Brooklyn NY)
Open Mike Eagle (Los Angeles CA)
Overcoats (New York NY)
p1nkstar (Tampico TAM)
PHEELZ (LAGOD LA)
PinkPantheress (Bath UK-ENGLAND)
Poniboy (Monterrey MEXICO)
Portrayal of Guilt (Austin TX)
Pussy Gillette (Austin TX)
Rattlesnake Milk (Lubbock TX)
Red Young (Austin TX)
Restos (Austin TX)
Revii (Saint Paul MN)
Rickshaw Billie's Burger Patrol (Austin TX)
RUBIO (Santiago CHILE)
RUUEx (San Diego TX)
SAUVE (Houston TX)
Scotty ATL (Atlanta GA GA)
Sevndeep (DMV VA)
The Shootouts (Akron OH)
SIR E.U (Washington DC)
Skateland (Austin TX)
Skyway Man (Oakland CA)
SMV (Austin TX)
Soul Glo (Philadelphia PA)
SouthSide Hippie (Austin TX)
Stonie Blue (Cedar Hill TX)
Supermcn4sty (Dallas TX)
Suxxy Puxxy (Austin TX)
TALK (Ottawa ON)
TEDDYTHELEGACY (Austin TX)
The Teeta (Austin TX)
TheGr8Thinkaz (Chicago IL)
TONY OR TONY (New York NY)
Traffic Lee (Austin TX)
Upchuck (Atlanta GA)
Very Necessary (Houston TX)
VITAL POWERS (Wolverhampton UK-ENGLAND)
Wiardon (Austin TX)
Yung Bambi (San Antonio TX)
Zach Witness (Dallas TX)
Zxmyr (Guadalajara JAL)

Everything subject to change.
See You There
Join us this March 10-19 in Austin, TX for SXSW 2023. Explore Conference sessions, Music Festival showcases, Film & TV Festival screenings, world-class Exhibitions, and beyond on the SXSW Schedule.
Follow us on Facebook, Twitter, Instagram, TikTok, and SXSW News for the latest event info and announcements.
Teaser Photo: The Nude Party - SXSW 2023 - Photo By Clark Hodgin
The post PinkPantheress, The Nude Party, PHEELZ & More – 2023 SXSW Music Weekly Roundup appeared first on SXSW.