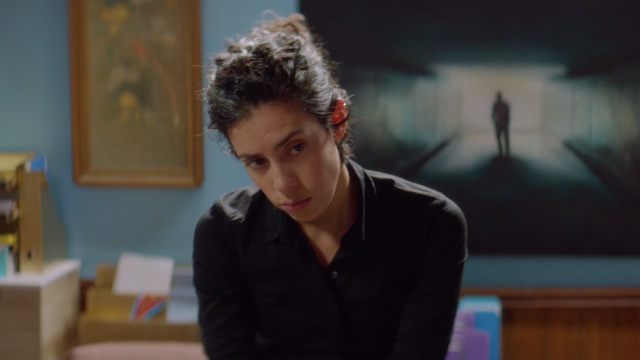 The 2019 SXSW Film Festival is almost upon us and we can't wait to have you here! Before you make your way down to Austin, TX, get to know films from our lineup a little bit better with our Filmmaker In Focus series. Dive into our Q&A with director Paul Shoulberg as he tells us about his film Ms. White Light, which will World Premiere in Narrative Feature Competition.
In your own words, what does this film mean to you?
Paul Shoulberg: Making this film gave me a chance to really dig deep on the subject of death, something that has fascinated — and terrified — me since I was a kid. I've always seen the world through film, and I figured if I had any chance of making sense of my own mortality, I was gonna have to make a movie about it. But it wasn't until I was able to get out of my own head, and see the characters come to life through the brilliant performances of the cast — in particular, Roberta Colindrez as the lead character of Lex — that I was finally able to get some perspective on why I needed to tell this story.
What motivated you to tell this story?
PS: Having had the opportunity to be at my father's side during the last days of his life, I got my first real introduction to death. Not just the grief and suffering — but the beauty, the boredom, the terror, the frustration, the absurdity, and the surprisingly frequent moments of humor that occur throughout the dying process. We see death in movies all the time, but rarely is it the sole focus. Watching someone die changed me in such a profound way that I felt compelled — maybe even obsessed — with the idea of trying to capture the surreal complexity of that experience in the only way I know how — through film. Also, I was hoping that facing this subject matter head on would help curb some of my existential dread — still waiting on that.
What do you want the audience to take away?
PS: I just want to have done my job well enough that they can accept the reality of the world of the film and, if only for 90 minutes or so, get a chance to live in it. It really is an honor when someone gives up their time to watch your film. If they feel that time was well spent — that's all I could hope for.
What were you doing when you found out you were coming to SXSW?
PS: I was snowed in at my little house in the woods, working on another screenplay and not answering the phone. One of my producers actually braved the snowstorm and drove through miles of icy, country roads to deliver the news. There was a lot of hugging, followed by me getting worried that this was some sort of cruel prank, followed by more hugging.
What made you choose SXSW to showcase your film to the world?
PS: Having a film premiere at SXSW has always been a dream of mine. The way this festival has historically showcased personal films with such powerfully specific voices such as Tiny Furniture, Gimme the Loot, and Thunder Road — getting the opportunity to have my film shown in the same place where films like those were first presented to the world is such an honor. I'm truly overwhelmed with gratitude.
Add Ms. White Light to your SXSW Schedule. Stay tuned as we share more interviews with our SXSW 2019 filmmakers!
Join Us For SXSW 2019
Register and book your hotel now to save! The Film Badge gets you primary access to all SXSW Film events including Film Keynotes and Featured Sessions, world premieres, round tables, workshops, parties, and more. Over the course of nine days, the SXSW Film Festival hosts over 450 screenings! Film registrants also have primary access to Convergence events, including the Comedy Festival and nine unique Conference tracks, as well as secondary access to most Interactive and Music events.
Ms. White Light – Photo courtesy of film
The post Paul Shoulberg Candidly Discusses Why He Made Ms. White Light – SXSW Filmmaker In Focus appeared first on SXSW.