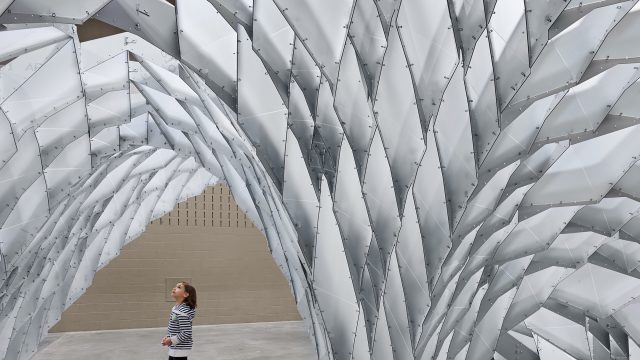 Calling all Central Texas artists. SXSW is seeking proposals from local artists to display their existing works throughout various SXSW Exhibitions. SXSW plans to spotlight talented artists across Central Texas while cultivating curiosity, sparking imagination, and creating a relationship between SXSW registrants and the local art scene. Additionally, this objective intends to foster economic development for local artists.
Art already plays a big role at SXSW and this opportunity aims to increase local artistic presence during many of the events, including SXSW Create, Job Market, Trade Show, Gaming Expo, Flatstock, and SXSW Marketplace. Accepted works will be on display to the diverse, international crowd of SXSW, March 10-18, 2017, at the Austin Convention Center, Palmer Events Center, JW Marriott Austin, and Hilton Downtown Austin.
Submitted works should embody the SXSW mission of helping creative people achieve their goals. Multiple commissions will be awarded with budgets ranging from $250 to $500, and each accepted proposal will include a SXSW Platinum Badge. The artwork will also be promoted through SXSW's print materials and social media communities. This opportunity is exclusively open to Central Texas artists.
To apply, check out the official proposal form and send all requirements to exhibitions@sxsw.com. The deadline to submit is January 16, 2017.
Photo by Casey Dunn
The post Now Accepting Artist Submissions for SXSW Exhibitions appeared first on SXSW.