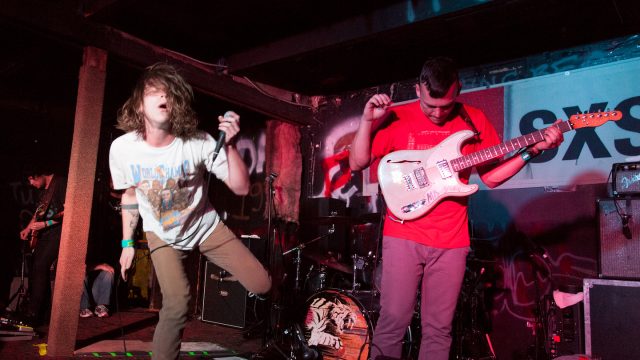 Between looking over Showcase Applications and getting ready for registration and housing to open next week for SXSW 2018, we're staying busy over at SXSW HQ. If you stil haven't submitted your band for consideration, you can apply here.
This week's releases are as diverse as ever. New York based indie-rockers Joywave release a new album titled Content that features more conventional rock songs balanced by more atmospheric material. Trippy pop act Passion Pit release their fourth LP called Tremendous Sea Of Love. The Autobiography, the second album from Vic Mensa, also drops and contains an impressive cast of guest features including Weezer and Ty Dolla $ign.
Each week we pick one of the album releases and make a playlist for fans who are enjoying the album but want to discover more more music from past SXSW artists. This week, we're selecting a guitar-rock playlist inspired by Cage the Elephant whose new live album Unpeeled released today. Go ahead and give it a listen because these playlists will only be active for one week before we pick a new artist to focus on. Follow us on Spotify to keep up with our playlists each week, and be sure to follow the playlist.
Past Showcasing Artist July 21st Releases
Joywave – Content
Manchester Orchestra – A Black Mile To The Surface
Passion Pit – Tremendous Sea Of Love
Vic Mensa – The Autobiography
Cage the Elephant – Unpeeled

2012 SXSW Showcasing Artist Cage the Elephant – Photo by Kevin McGehearty
The post New Music! SXSW Artist Releases – Friday, July 28 appeared first on SXSW.