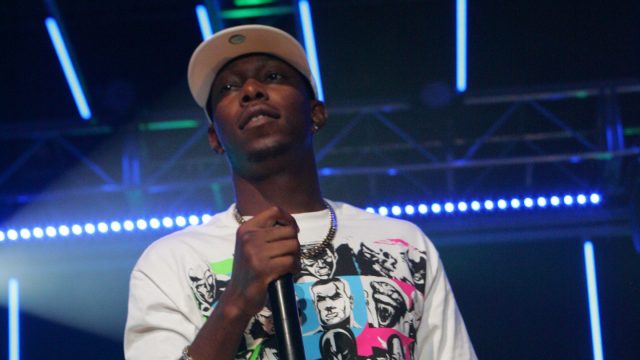 We're back with a variety of new releases to talk about this week. Before we dive in, take a moment to learn more about our Showcase Applications process if you're interested in performing at SXSW 2018. You can apply here if you've already got it all figured out.
This week sees many veteran artist releases, with no debut LPs making the list. Lana Del Rey released a new album full of somber pop anthems titled Lust for Life. Avey Tare released Eucalyptus, a psychedelic folk album in tune with the earlier releases of his band Animal Collective. Rapper Tyler, The Creator is back with a new album called Flower Boy, the album sees him moving away from the brash persona of his earlier material toward a perspective that is more reflective and focused.
Each week we pick one of the album releases and make a playlist for fans who are enjoying the album but want to discover more more music from past SXSW artists. This week, we're selecting a UK Grime playlist inspired by Dizzee Rascal, his new album Raskit released today. Go ahead and give it a listen because these playlists will only be active for one week before we pick a new artist to focus on. Follow us on Spotify to keep up with our playlists each week, and be sure to follow the playlist.
Past Showcasing Artist July 21st Releases
Dan Croll – Emerging Adulthood
Lana Del Rey – Lust for Life
Avey Tare – Eucalyptus
Meek Mill – Wins & Losses
Foster the People – Sacred Hearts Club
Tyler, The Creator – Flower Boy
Dizzee Rascal – Raskit

Dizzee Rascal at SXSW 2008- Photo by Gary Miller
The post New Music! SXSW Artist Releases – Friday, July 21 appeared first on SXSW.