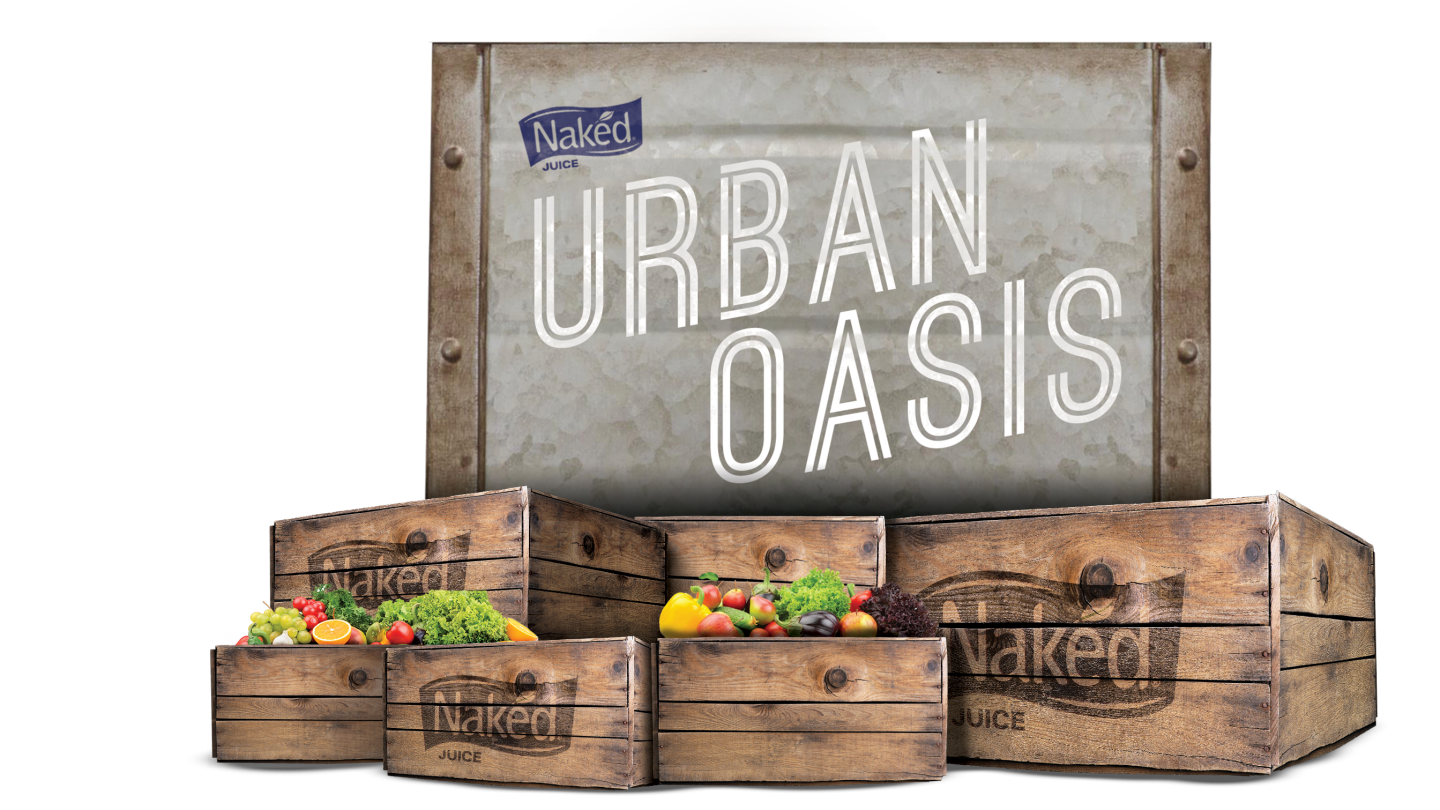 Sponsored Content Provided by Naked Juice
Austin may be known for its barbecue, but thanks to Naked Juice, fruits and vegetables are making a splash at SXSW this year. Naked Juice is packing up its cold-pressed juices and smoothies and heading to SXSW to initiate a dialogue around the currently cluttered food and nutrition space. The brand will also give SXSW-goers a fresh escape from the indulgences of Austin, hosting an Urban Oasis lounge conveniently located on E. 2nd Street by the Austin Convention Center.
Part of the Food track of Conference programming, Naked Juice will curate a panel called "Are We Becoming Nutrient 'Dense'?," intended to inspire a dialogue amongst thought leaders in the space about cutting through the food trend and diet clutter by setting out to answer what can be done so that society is better informed to make the best choices when it comes to what to eat and how to spot a bad or bunk food fad. This panel session, which will take place in The Driskill Hotel on Monday, March 13 from 5:00pm – 6:00pm, will examine and sort through the wide and unclear array of food fads and health trends. Panelists include:
Chef and Food Policy Advocate, Tom Colicchio;
Former Food and Nutrition White House Policy Advisor, Deb Eschmeyer;
Real Food Fake Food author, Larry Olmsted; and
Restaurant critic, Adam Platt, as the panel moderator.
Find more information on the Partner Programming panel by Naked Juice here.
In order to showcase the brand's commitment to sourcing fresh, high-quality ingredients and support of local communities, the Naked Juice Urban Oasis will offer a fruit and vegetable getaway in the midst of the barbecue, panels and parties throughout the SXSW Interactive Festival.
Everyone who attends the Naked Juice Urban Oasis space can relax, recharge their devices and refuel with Naked Juice cold-pressed juices and smoothies, including its new Pressed Botanical juices. Naked will also be unveiling its newest innovation: Play to Press—a gamified mobile juicer vending machine. Inspired by Rube Goldberg, Play to Press encourages consumers to participate in an interactive digital juice pressing game.
The outdoor Naked Juice Urban Oasis will be open on E 2nd Street by the Convention Center from March 10 – 14, 2017 from 9:30am – 4:00pm, Find more information on the Naked Juice Urban Oasis here.
Since Naked Juice was founded in 1983, the brand has been committed to creating the most nutritious beverages and empowering consumers to make healthful choices. To join the dialogue, please visit Naked Juice's Twitter, Facebook, and Instagram and be sure to tag @NakedJuice.
Image Courtesy of Naked Juice
---
Related News:
The post Naked Juice Making a Splash with Fruits and Vegetables at SXSW 2017 appeared first on SXSW.