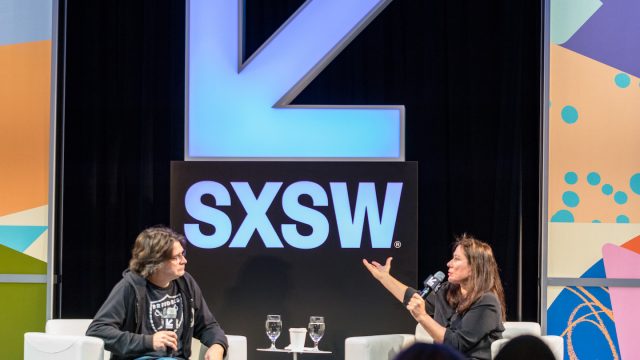 Want to make the most out of your experience at SXSW 2019? Help guide the conversations that will take place at SXSW by participating in 2019 SXSW PanelPicker® Community Voting from August 6-30, 2018.
This year we have consolidated the music portion of the SXSW Conference into three Music Tracks: Making & Marketing Music, Music Industry & Culture, and Touring & Live Experience. Have a say in what music-related sessions you'd like to see at SXSW 2019. In the SXSW PanelPicker® platform, select "SXSW 2019" under the Conference dropdown and then filter proposals by Music Tracks found under the Track dropdown menu.
Read through session ideas, leave comments, and vote on what programming you would like to see at the 2019 SXSW Conference – take an active role in making sure that the topics most important to you are represented.
Music Tracks
March 12-16. The Making & Marketing Music Track inspires attendees to discover what happens when creativity meets technology, and the endless opportunities for artists and professionals to grow their audiences and create the unexpected.
March 12-16. As new technologies constantly disrupt industry practices, the Music Industry and Culture track explores music's rich history to remind us that creativity and innovation are deeply embedded in its DNA.
March 12-16. The Touring & Live Experience Track highlights the role venues and festivals, large and small, play in supporting the dynamic touring industry that so many artists increasingly rely on for their livelihoods.
How to Vote
Visit panelpicker.sxsw.com/vote and login or create an account to participate in the voting process. If you have created a SXSW account in 2013 or later, you can use the same login and password.
Once you are logged in, you are ready to start the voting process. Filter proposals by session format, programming track, and level to find what interests you most. You can also search for by title, description, tags, and speakers in the search field.
Each voter can vote once per proposal – selecting "arrow up" for yes or "arrow down" for no. You can also leave a constructive comment or questions for the session organizer.
Have you entered a session? Gain online support for your idea and encourage voting. Use our "Vote For My PanelPicker Idea" graphics for promoting your session through your personal blog or social media channels.
For more information about the Community Voting process, read the PanelPicker FAQ and visit the SXSW PanelPicker page.
A Conversation with Kim Deal & Steve Albini – Photo by Jon Currie
The post Music Tracks – PanelPicker Community Voting Guide appeared first on SXSW.