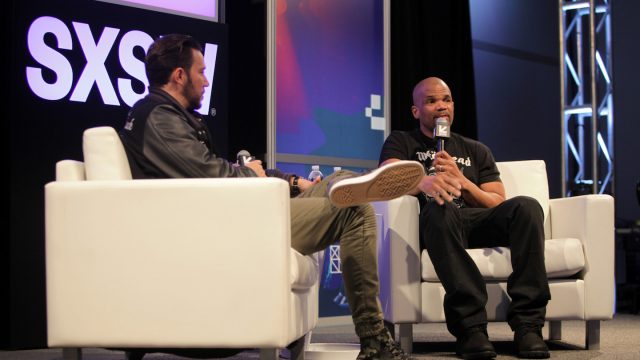 SXSW PanelPicker, the official SXSW user-generated session proposal platform, is now open, and we are awaiting your great ideas!
Every summer we ask the community to propose the ideas they are most excited to bring to SXSW, and these PanelPicker proposals become the foundation of the SXSW Conference programming. We also take the time leading up to the opening of PanelPicker to make tweaks to our programming to best suit the ever-changing landscape that we all live and work in. New for this year, we will organize the music portion of the SXSW Conference into 5 music-related tracks.
2018 Music Tracks
Making & Promoting Music: There is so much to learn and share about the process of creating, writing, playing, and sharing music in today's world. Likewise, new distribution models, promotional platforms, and release strategies are changing the game for indie and major artists.
Music Culture & Stories: Music has a rich history, and some amazing (often legendary) stories to tell. Superstars and up-and-comers alike have inspiration, insight, and guidance to share. Explore the culture of music, from worldwide to hyper-local scenes, movements, genres, fashion, and beyond.
Music Industry: Experts and thought leaders will guide you through today's multifaceted and global music business. Learn about bleeding-edge innovations and get real-world advice and thoughtful examinations of our industry that can help you succeed as a professional, entrepreneur, or artist.
Sync, Stream & License: Streaming now dominates the music business, but a complicated landscape remains. Licensing deals and sync placements are highly valuable and sought-after. Hear from major players about the future of these crucial pieces of the music revenue puzzle.
Touring & Live Experience: Venues and festivals, large and small, support the dynamic touring industry that so many artists increasingly rely on for their livelihoods. Discover the newest innovations and sage advice on today's touring and festival industry.
PanelPicker Proposal Tips
There are a few general guidelines for successful PanelPicker proposals. Be narrow with your proposal, since overly broad ideas cannot be discussed in adequate detail under the time constraints of a conference session. Propose cutting-edge ideas. SXSW attendants live and breathe their fields of expertise, and get most excited to learn something new about the future of these fields. Recommend speakers with experience and those that represent diverse viewpoints. Finally, be tidy with your proposals. There are hundreds of fantastic ideas every year and it is easy for one to get lost in the noise if it is hard to read.
You will also need to suggest a format. Solo, Dual, and Panel formats are the most common, but some topics are better suited for Meet Ups and Mentor Sessions. Let us know via PanelPicker if you want to participate as an expert Mentor for one-on-one sessions, or are interested in helping to promote and mediate an hour-long Meet Up. Take a look at last year's conference programming for examples of what we're looking for, and go over the nitty-gritty details of the process on the PanelPicker page. Here are a few examples of some 2017 Conference sessions that hit the mark:
Tech Matters: A Blueprint for DIY Musicians: A diverse set of speakers, each with a unique and relevant background. Very clear panel topic with actionable takeaways for the intended audience.
Jazz in the Digital Age: A forward thinking look at a traditionally old-school genre. Always great to include artist perspectives in the discussion.
How to Develop an Electronic Artist: Matoma: A case study using the hard streaming data that was used to inform and develop an artist's career.
Creating a Great Live Show: A solo workshop that took a hands on approach to developing a live show. The proposal included video examples of the workshop to ensure it would be executed successfully.
We're looking forward to reading your ideas. Please keep in mind that PanelPicker entry will close on Friday, July 21.
Explore More Content From SXSW 2017
Get inspired by a multitude of diverse visionaries at SXSW – browse more 2017 Keynotes, Featured Sessions, Red Carpets, and Q&A's on our YouTube Channel.
Follow us on Facebook, Twitter, Instagram, and SXSW News for the latest SXSW coverage, recaps, late-breaking announcements, and updates.
"A Conversation With DMC" Featured Session at the 2017 SXSW Conference – Photo by James Goulden
The post Music Priority Tracks for SXSW Conference & PanelPicker Proposal Tips appeared first on SXSW.