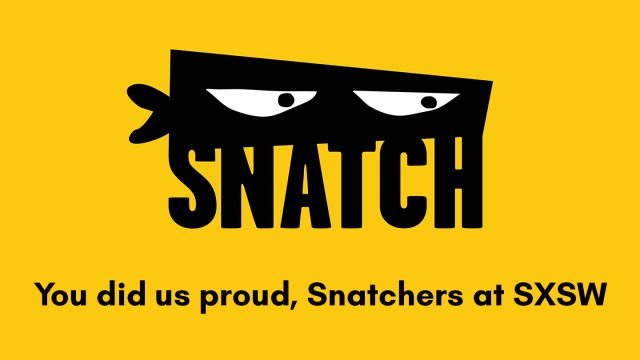 What a rollercoaster ride it's been for Snatch at SXSW. They were featured in CNBC, Inc.com, CMO.com, Tech.co, Entrepreneur.com, Investors.com, and many others. A lot of them mentioned Snatch was like a "Pokémon Go for brands" which is pretty cool, but there's more than to Snatch than that.
One of the cool things about Snatch is the players are in control of what they want to win, so the brands play an active role in the game itself. For those of you reading about Snatch for the first time, watch this to begin to understand what they're about.
And it's been a very busy week for Snatchers in Austin. By Wednesday morning on March 15, the game had been downloaded by over 10,000 people, 250,000 virtual parcels had been collected, 160,000 parcels had been snatched from other players and 180,000 parcels had been redeemed. A special thanks to Igloo, Amore Pacific, Sulwhasoo, Laneige, Zinio, Avocados from Mexico and Tech Co for providing prizes this week.
Velocity Capital, one of our investors, put up the big prize of $50,000 for one lucky Snatcher at SXSW to collect in a virtual parcel or snatch off another player, but it still hasn't been found.
As they bid adieu to SXSW, Snatch thanks everyone they met and everyone who played. Look for Snatch in the summer in New York for the official US launch.
Content and image provided by Snatch
---
Related News:
The post More than 10,000 People Became Snatchers at SXSW appeared first on SXSW.