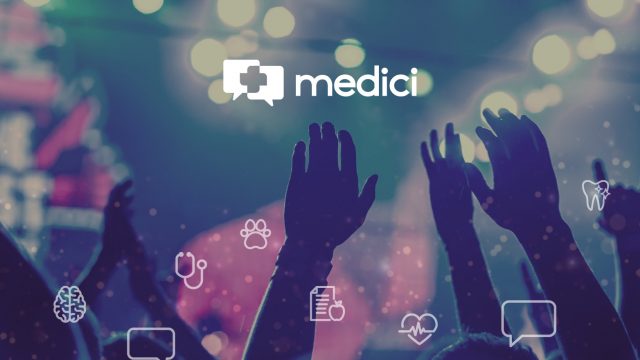 SXSW is an attack on all of your senses in the best ways possible. Keeping up with your packed calendar of must-see events takes its toll. Over the course of the week, you might overindulge while forgetting to take care of your health. Medici will allow you to get the medical attention you need and let you to keep pushing the limits to maximize your SXSW experience.
Medici has specially selected an expansive list of medical professionals that are available to you in the palm of your hand. Hungover from partying all night? Get the cure from our nutritionist. Is your pet suffering from separation-anxiety while you are out and about? A veterinarian is available to offer advice on keeping your furry friend relaxed.
We all know the itchy nose sets in as your feet touch Austin soil. Our allergist has your back! Sore feet from marching up and down 6th Street? Our podiatrist is on call to help you. Upset stomach from eating an abundance of ramen, tacos, and BBQ at all of Austin's hot eateries? A dietitian is on call to assist you with an eating plan.
Download the Medici app and talk to health care professionals directly! Your first consultation is free!
You can even invite your own doctors to connect through the app. Medici seeks to change the way people think about health care by improving the ease and personal experience of telehealth services.
Also, don't forget to listen to Medici CEO Clinton Phillips and other known medical futurists speak at The Future of Dynamic Innovations in Healthcare panel on March 11 from 9:30am–10:30am.
For health tips and updates throughout the convention and beyond, follow Medici on Twitter and Facebook.
Content and image provided by Medici
---
Related News:
The post Medici Puts Medical Professionals At Your Taco-Stained, Beer-Soaked Fingertips During SXSW appeared first on SXSW.