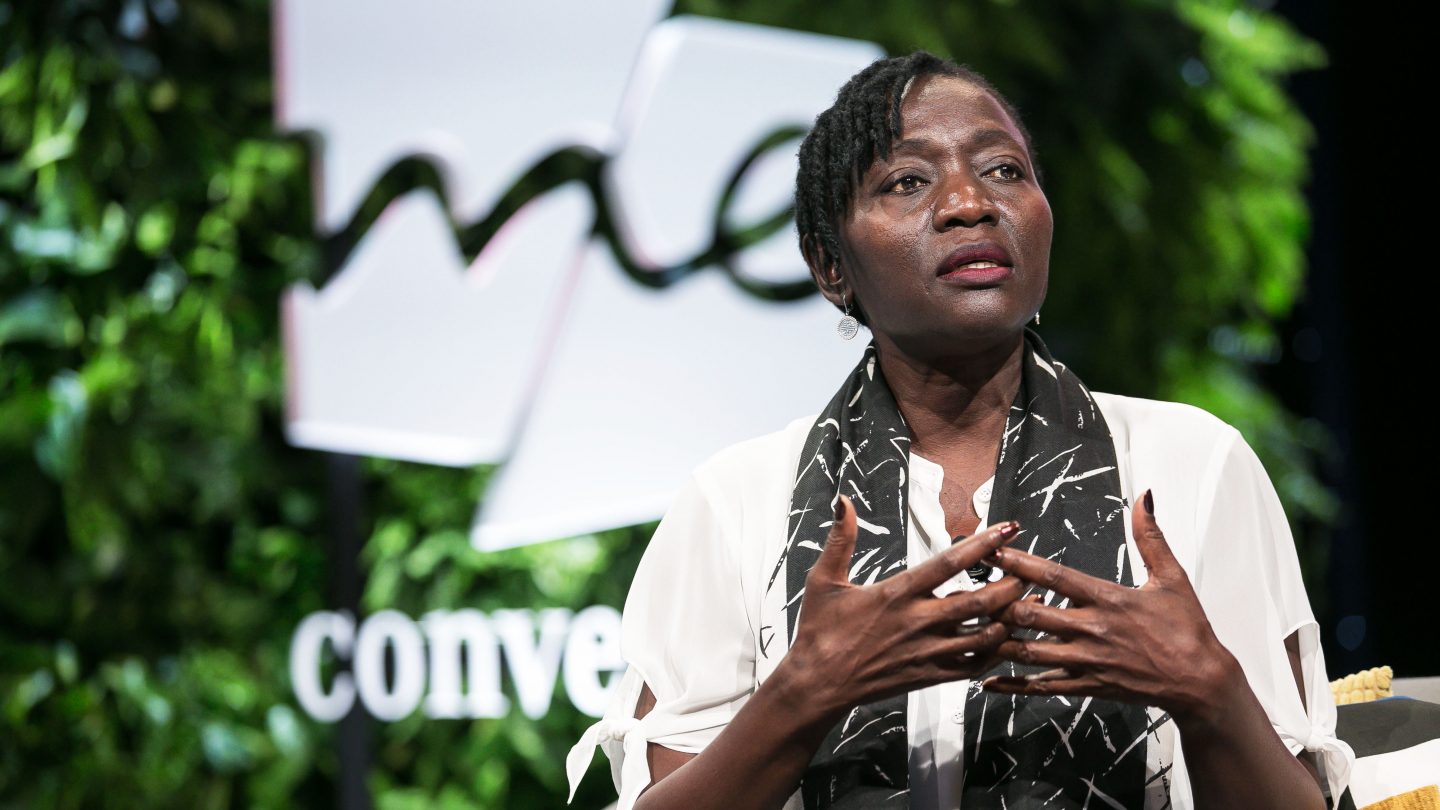 It's the final day of the inaugural me Convention – a partner event hosted by SXSW and Mercedes Benz in Frankfurt, Germany. This weekend has brought together people across a wide set of disciplines to engage in a dialogue about the future over five themes: new leadership, new creativity, new velocity, new urbanism and new realities. The event features over 150 speakers across three days of workshops, expert talks, and inspiring keynotes, plus a curated evening program featuring live concerts and rising culinary and art talents in Frankfurt.
After an exciting Saturday lineup filled with numerous motivating talks including Hans Ulrich Obrist, Hartmut Esslinger, and Gelong Thubten, it's time for the final day of me Convention. Explore programming highlights below and follow the festivities with our live stream and social media coverage. Go behind the scenes of me Convention on Instagram and Twitter.
Day Three: Streaming Schedule
11:00am – 12:00pm (GMT+2)
Ryan Gellert, Celine Semaan, and Amber Valletta –
Closing the Loop: Fashion and the Circular Economy
Creating clothing through a circular economy has been a goal for many years – but how close are we? How are new manufacturing technologies and processes changing the game and getting us closer to a closed loop system? What can consumers do to drive change? Hear from Ryan Gellert, General Manager – EMEA for Patagonia, Celine Semaan, Founder and CEO of Slow Factory, and Amber Valletta, fashion icon and Founder of Master & Muse. Watch here »
12:00pm – 12:45pm (GMT+2)
Sasha Samochina – The Science of Today is the Art of Tomorrow
From a personal tour of one of the world's most captivating natural history museums, to the icy moons of Saturn, art helps enhance the story that science cannot tell on its own. Sasha Samochina, Multimedia Specialist at NASA Jet Propulsion Laboratory, will discuss new immersive storytelling tools that allow you to travel to previously unexplored worlds and spaces. Watch here »
2:00pm – 3:05pm (GMT+2)
Smart Urban Pioneers Idea Contest Finals
Expect an intense competition and event: the three category winners of the smart startup contest will meet for a final pitch. All the buzz and excitement is more than worth it: the winners can expect a prize of €5,000 EUR, €10,000 EUR or €20,000 EUR respectively, plus a year's worth of valuable expert advice as part of the Smart Urban Pioneers support program for the top project. Watch here »
More Programming Highlights
Alissia Iljaitsch – Why Design Thinking Won't Save Us
Co-Founder and Digital Innovation Strategist of IQ Gemini, Alissia Iljaitsch will share recent case studies from her work in the VR, AR, AI, and Connected Car space and present how companies can create cultural movements around learning and sharing that result in innovation outputs unique to each organizational culture.
A$AP Rocky – Forging Creative Paths in Entrepreneurship & the Arts
A$AP Rocky is a cultural beacon that continues to move past the status quo and lead the pack by continuing to evolve, innovate and disrupt the industry. The closing keynote, he will give us a look into his creative mind and share how he views the convergence of industries influencing his entrepreneurial endeavors, revitalizing legacy brands, and creating amazing work that continues to push boundaries.
Kei Shimada – Hacking the Brain: Utilizing Emotions for Deeper Human Insight
Global Director of Innovation and Business Development of Dentsu, Kei Shimada will share real life examples of how brands are utilizing neuroscience to gain deeper consumer insight and how it is used by clients in their communication with consumers.
Passionate about the future of creativity and leadership? Follow me Convention on Instagram and Twitter to continue the dialogue. Stay tuned for our recap of the 2017 me Convention in Frankfurt coming soon. Also check out the me Convention playlist on the Mercedes-Benz YouTube Channel as videos of many of the talks will be posted there in the coming weeks.
Thanks for joining us in Frankfurt! Ready for SXSW in March? Register to attend and get ready to explore what's next in the worlds of film, culture, music, and technology during the 2018 SXSW Conference & Festivals from March 9-18 in Austin, TX.
2017 me Convention speaker, Auma Obama – Photo by Markus Nass
The post me Convention Day Three: Ryan Gellert, Sasha Samochina, Smart Startup Pitch Finale & More [Live Stream] appeared first on SXSW.