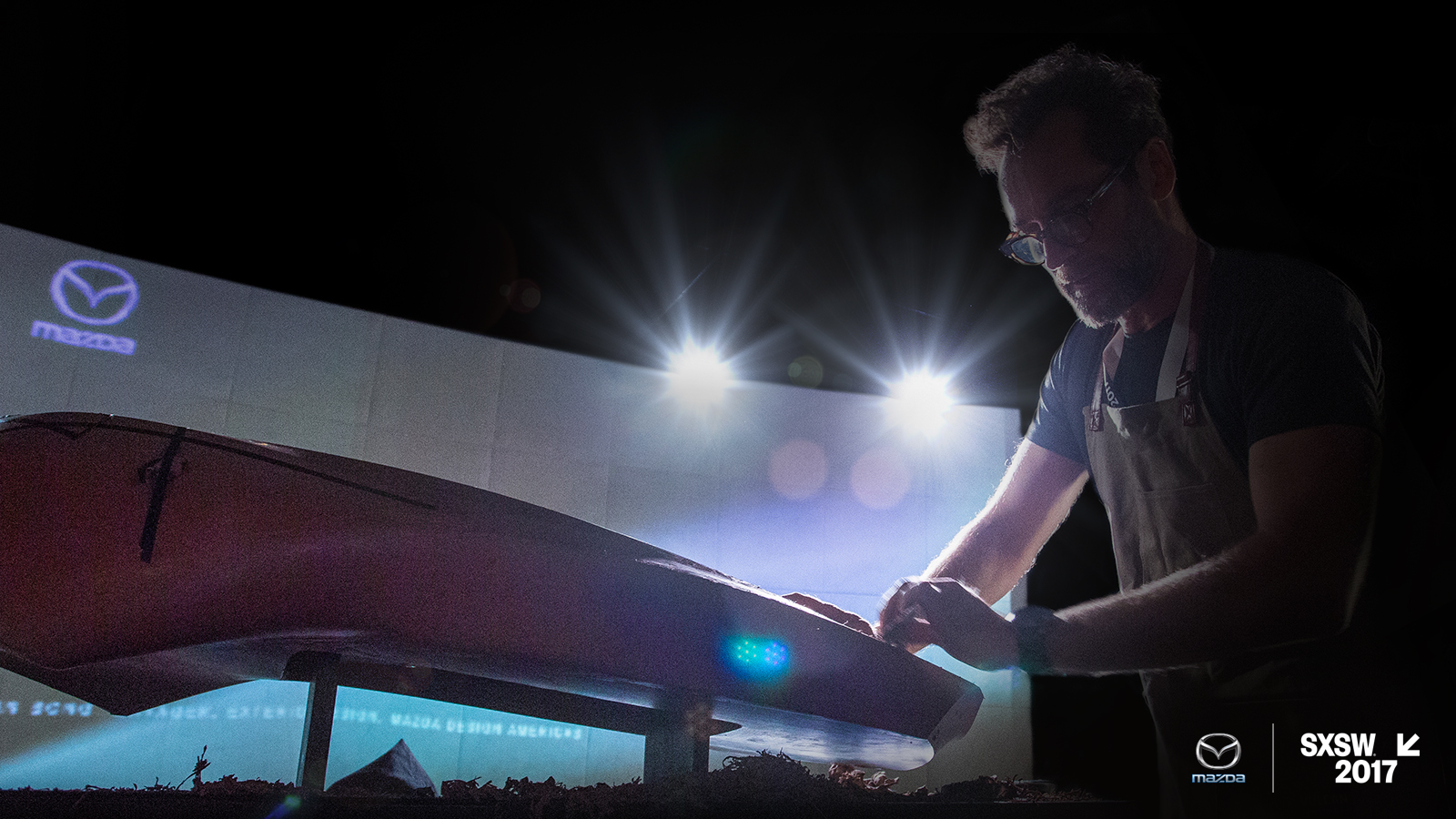 Sponsored Content Provided by Mazda
From design to engineering, Mazda is a company of craftsmen who put an immense amount of passion into everything they create. That's why anyone who sees, touches, rides in or drives a Mazda can feel that passion and energy. Mazda took SXSW visitors behind the scenes to experience that passion first-hand.
The week started with a KODO design forum at the Mazda Studio at Empire featuring clay modeler Cyrille Bordeau, and exterior designer Ethan Song. The creative duo captivated the audience in a hands-on clay modeling experience.
The next day, brand ambassador Kiri Kiely shared with the audience how an ancient Japanese "horse and rider as one" philosophy—called Jinba Ittai—relates to the innate connection between car and driver. Those who wanted to feel the connection for themselves took a virtual journey through the Jinba Ittai VR experience.
Next on the Mazda Studio at Empire forum stage was Matthew Valbuena, In-Vehicle Technology and Human-Machine Interface Engineer at Mazda. Matt explained how he and his team craft a custom sound experience for each Mazda interior.
Lastly, on Friday, Mazda, Influential, and IBM Watson teamed up to discuss artificial intelligence and how it will affect the future of automotive, including how Mazda is applying cognitive computing to create more engaging influencer marketing campaigns.
Other highlights from Mazda included the Mazda Express complimentary shuttle service, an interactive Soul of Innovation wall and keychain engraving station at the ACC, and custom t-shirts at the Outdoor Stage.
Mazda truly pulled out all the stops to show us the craftsmanship behind the brand.
Stay connected with SXSW updates through Mazda's social media channels or the Mazda SXSW hub.
MazdaSXSW.com
Facebook
Twitter
Instagram
Image Provided by Mazda
The post Mazda Brings Craftsmanship to SXSW appeared first on SXSW.