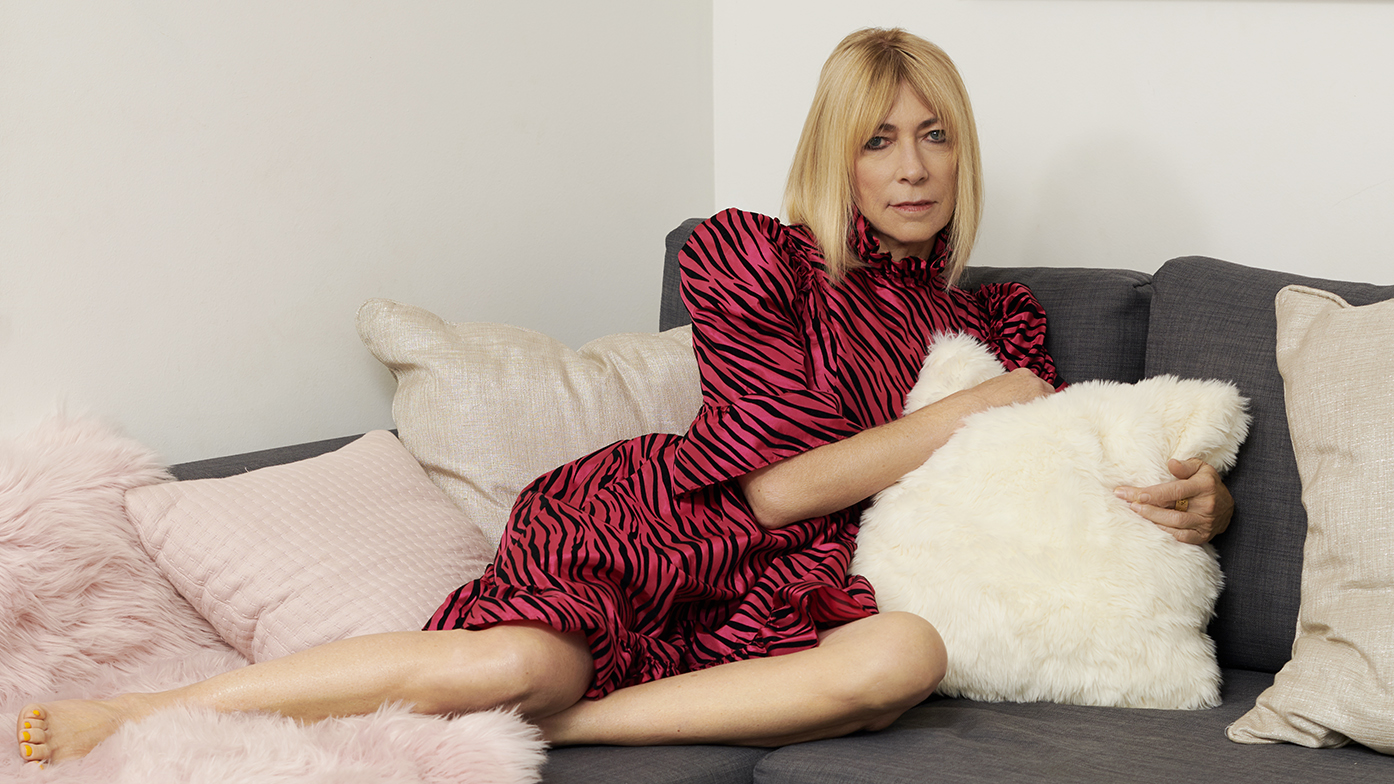 What do a rock legend, a video game visionary, a cannabis reform activist, an executive chef, and a quantitative futurist have in common? They'll all be in Austin next March!
Introducing the first programming announcement for SXSW 2020 with industry leaders and diverse visionaries across the fields of technology, film, and music.
For the 34th edition of the Conference, we are pleased to announce Managing Partner at Brentwood Growth Partners and former President and COO of Nintendo of America Reggie Fils-Aimé and musician, singer, songwriter, visual artist, and actress Kim Gordon as our initial Keynotes with more to be announced this Fall.
Spanning the Conference's 22 programming tracks, newly-announced Featured Speakers include Benny Blanco, Tressie McMillan Cottom, Steve DeAngelo, Camille François, Chip and Joanna Gaines, Roxane Gay, Chris Hughes, Guy Laliberté, Yo-Yo Ma, John Maeda, Col Needham, Kwame Onwuachi, Nile Rodgers with Merck Mercuriadis, Robert Rodriguez with Cheech Marin, Amy Webb, Shoshana Zuboff, and more.
"We're kicking off the 2020 season with a captivating group of speakers," said Hugh Forrest, Chief Programming Officer. "From Keynotes Reggie Fils-Aimé, who oversaw Nintendo of America during its most successful era, and Kim Gordon, a creative virtuoso whose passion and achievements have paved the way for others, to our diverse range of expert Featured Speakers, these talents prove that SXSW is the premier destination for innovation and creative discovery. We've also added new tracks and more programming to the second half of the week, as our event evolves to reflect the continued convergence of the industries that gather here."
Access these exciting speaker presentations and more when you register to join us March 13-22 for the 2020 SXSW Conference & Festivals in Austin, TX. Attendees will receive primary access to programming associated with their badge type while also enjoying secondary entry to most other SXSW events. Secure your spot now through September 27 for the biggest savings of the season and book your stay with SXSW Housing & Travel for the best available rates and locations.
Get to know the first round of speaker additions below and stay tuned for more programming announcements throughout the 2020 SXSW season.
Keynotes
Reggie Fils-Aimé (Convergence) – As an award-winning innovator and disrupter, Reggie Fils-Aimé has helped bring Nintendo's greatest successes to the global marketplace over the past 15 years. He retired as President and Chief Operating Officer of Nintendo of America Inc. in April 2019 with world-wide acclaim as an executive who loved leading his business and interacting with its employees, business associates, and consumers. Before Nintendo, Fils-Aimé had a successful career spanning the consumer-packaged goods, restaurant, beverage, and media/entertainment industries. Since retiring, he has focused his energy to grow the next generation of business leaders. In August 2019, he was named Cornell University's Dyson Undergraduate Business School Leader in Residence. Fils-Aimé also founded Brentwood Growth Partners to help emerging companies scale and enable leaders to create world-class cultures.
Kim Gordon (Music) – With a career spanning nearly four decades, Kim Gordon is one of the most prolific and elusive artists working today. A Co-Founder of the legendary Sonic Youth, Gordon has performed all over the world, collaborating with many of music's most exciting figures including Tony Conrad, Ikue Mori, Julie Cafritz and Stephen Malkmus. Most recently, Gordon has been hitting the road with Body/Head, her spellbinding partnership with artist and musician Bill Nace and debuted her solo exhibition "She Bites Her Tender Mind" at IMMA (Irish Museum of Modern Art) in Dublin and "Lo-Fi Glamour" at Warhol Museum in Pittsburgh, PA. Despite her expansive and diverse résumé, the most consistent aspect of Gordon's body of work may be its resistance to formula. Works discover themselves as they unspool, each one performing a test of the medium's possibilities and limits. Her command is astonishing, but Gordon's artistic curiosity remains the guiding force behind her music. Gordon continues this pursuit on No Home Record, her first-ever solo release, produced by Justin Raisen (Charli XCX, Ariel Pink, Sky Ferreira) at Sphere Ranch in Los Angeles, along with contributions from Shawn Everett (Jim James, The Voidz, The War on Drugs) and composer/filmmaker Jake Meginsky (L'appel Du Vide).
Featured Speakers
Activating Change with a Cello and a Shovel Featured Session – An exploration of how to use culture to transform social problems that create division and uncertainty into moments that confirm community and activate change, featuring musician Yo-Yo Ma and artist Pedro Reyes. Moderated by NPR's Peter Sagal.
Rohit Bhargava – Founder of the Non-Obvious Company, Rohit Bhargava is on a mission to help the world be more open-minded by teaching others how to be non-obvious thinkers. He previously spent 15 years in leadership roles at two renowned ad agencies: Leo Burnett and Ogilvy. Rohit is the Wall Street Journal bestselling author of six books and has delivered presentations in 32 countries around the world. His signature workshops have been used by the World Bank, NASA, Intel, Disney, Colgate, Swissotel, Coca-Cola, Schwab, Under Armour, NBC Universal, American Express, and hundreds of others. Rohit is a popular Adjunct Professor of storytelling at Georgetown University and also writes a monthly column for GQ magazine in Brazil.
Benny Blanco – Award-winning record producer, songwriter, and artist, Benny Blanco is a five-time BMI Songwriter of the Year award recipient as well as the winner of the 2013 Hal David Starlight Award from the Songwriters Hall of Fame and 2017 iHeartRadio Producer of the Year. Blanco's producer and writing collaborations have garnered over hundreds of millions in album sales globally from chart-topping artists like Justin Bieber, Ariana Grande, Halsey, Shawn Mendes, Ed Sheeran, Rihanna, Keith Urban, Kanye West, and more. He is also the founder of two record labels in collaboration with Interscope Records, Mad Love Records and Friends Keep Secrets.
Changing the Immersive Storytelling Wild West Featured Session – A conversation about how to collaborate to create sustainable, transformative and inclusive work in immersive storytelling, between Royal Shakespeare Company Director of Digital Development Sarah Ellis; anthropologist, technologist, professor and Intel senior fellow Genevieve Bell; and Guild of Future Architects Executive Director Kamal Sinclair. Moderated by Watershed CEO Clare Reddington.
Steve DeAngelo – A globally recognized cannabis leader, Steve DeAngelo was dubbed "the father of the legal industry" by former Speaker of the California Assembly Willie Brown. As a lifelong activist, author, educator, investor, and entrepreneur, he has spent over four decades on the front lines of the cannabis reform movement. DeAngelo is the Co-Founder of Harborside, one of the first six dispensaries licensed in the US and now a publicly-traded company on the CSE; Steep Hill Laboratory, the first cannabis analytics company; and the Arc View Group, the first dedicated cannabis investment network. He is also author of The Cannabis Manifesto; starred in Discovery Channel's Weed Wars; and launched the Last Prisoner Project in 2019.
Van Espahbodi – As Co-Founder and Managing Partner of Starburst, Van Espahbodi is championing today's aerospace renaissance, uniting early-stage technology innovators with private investment to modernize infrastructure in mobility, communications, and intelligence. Espahbodi launched Starburst in the US in 2015, operating globally today with offices in Los Angeles, Paris, Munich, San Francisco, Singapore, Tel Aviv, Abu Dhabi, and Montreal. His team works alongside 500+ technology startups developing new aircraft, spacecraft, satellites, drones, sensors, autonomy, robotics, and much more.
Camille François – As the Chief Innovation Officer at Graphika, Camille François leads the company's work to detect and mitigate disinformation, media manipulation, and harassment. François has advised governments and parliamentary committees on both sides of the Atlantic on policy issues related to cybersecurity and digital rights. She served as a special advisor to the Chief Technology Officer of France in the Prime Minister's office, working on France's first Open Government roadmap. François is a Mozilla Fellow, a Berkman-Klein Center affiliate, and a Fulbright scholar.
Chip and Joanna Gaines – What started as a Waco, Texas-based home decor shop in 2003 has since grown into Magnolia, a national home and lifestyle brand spanning retail, home design and construction, media, and more founded by Chip and Joanna Gaines. They are also the Chief Creative Officers for Magnolia's joint-venture with Discovery, Inc., which was announced late last year and includes plans for the couple's very own, Magnolia-inspired television network set to launch in late 2020.
Chris Hughes in conversation with Josh Constine – Chris Hughes is the Co-Chair of the Economic Security Project, a non-profit working to make the modern economy more dynamic and fair by reinvigorating anti-monopoly policy and creating a guaranteed income for all Americans. He is also a Senior Advisor at the Roosevelt Institute, a progressive think tank working to reimagine the rules of the economy. In 2018, he published his first book, Fair Shot: Rethinking Inequality and How We Earn. Josh Constine is the Editor-At-Large for TechCrunch where he's written four thousand blog posts about tech giants and startups over the past eight years with focuses on social networks, streaming music, and early stage companies. He's been ranked the #1 most-cited technology journalist by news aggregator Techmeme.
Dr. Rana el Kaliouby – A pioneer in artificial emotional intelligence (Emotion AI), Rana el Kaliouby, Ph.D., is Co-Founder and CEO of Affectiva, and author of the forthcoming book Girl Decoded. She grew up in Cairo, Egypt, earning her BSc and MSc in computer science at the American University in Cairo, and her Ph.D. from Cambridge University. She then joined the MIT Media Lab as a research scientist, where she spearheaded the applications of emotion recognition technology in mental health and autism. An acclaimed TED speaker, she was named one of Forbes' "Top 50 Women in Tech" and was included on Fortune Magazine's "40 Under 40" list. She is a member of the World Economic Forum's Young Global Leaders and co-hosted a PBS NOVA series on AI.
Guy Laliberté – Founder of Cirque du Soleil, One Drop Foundation, and Lune Rouge, Guy Laliberté was named by Time Magazine as one of the most influential personalities in the world and has been recognized as one of the most creative and innovative minds by Condé Nast. An inventive entrepreneur and great philanthropist, he now dedicates his time and talent to his new company, Lune Rouge. Through inspiration and the transfer of values and knowledge to young entrepreneurs, Laliberté continues his commitment to young creators by supporting several innovative initiatives. For this true ambassador of creativity, there is nothing more precious than humanity. Human relations and interactions are at the heart of every project that he contributes to or develops.
Hear to Slay Featured Session – A live podcast recording offering compelling conversations and uncommonly incisive reads of the politics and pop culture that shape the world we live in, featuring writer, editor and podcaster Roxane Gay; award-winning professor and author Tressie McMillan Cottom; and Special Guest.
John Maeda – Named as one of the "75 Most Influential People of the 21st Century" by Esquire, Maeda draws on his diverse background as an MIT-trained engineer, award-winning designer, and executive leader to bring people and ideas together at scale. He was recently appointed chief experience officer at Publicis Sapient, the technology consulting and delivery arm of communications and marketing conglomerate Publicis. Maeda has held positions with Automattic, the parent company of WordPress.com; the venture capital firm Kleiner Perkins; led research at the MIT Media Lab; and served as president of the Rhode Island School of Design. He is the author of several celebrated books, including The Laws of Simplicity and Redesigning Leadership and his upcoming book How to Speak Machine will be available November 2019.
Cheech Marin in conversation with Robert Rodriguez – Actor and comedian Cheech Marin and filmmaker Robert Rodriguez discuss Chicano art, filmmaking, and their collaboration to support the national Cheech Marin Center for Chicano Art, Culture & Industry of Riverside Art Museum. The conversation will include the screening of an 11-minute documentary film by Edward Tyndall and a student film crew about Marin and his art collection, and may include a short musical performance by El Dusty who wrote and performed the score for the film.
Col Needham – Founder and CEO of IMDb, the #1 movie website in the world, Col Needham has had a lifelong interest in both technology and movies. After starting a computer games software business at the age of 14, he completed a computer science degree at Leeds University before commencing a career in technology research in Bristol, England. IMDb grew out of a personal database of movie information which Needham created as a teenager, combined with similar data collected on the Internet in the late 1980s/early 1990s. Published in 1990, Needham coordinated IMDb as a worldwide volunteer effort through 1996. IMDb was incorporated in January 1996 and became a wholly-owned subsidiary of Amazon.com in 1998. Needham continues in his original role to this day, working from an office in Bristol with IMDb staff members in countries around the world.
Kwame Onwuachi – James Beard Award winner Kwame Onwuachi is the executive chef at Kith/Kin and owner of the Philly Wing Fry franchise in Washington, D.C. He was born on Long Island and raised in New York City, Nigeria, and Louisiana. Onwuachi was first exposed to cooking by his mother, in the family's modest Bronx apartment, and he took that spark of passion and turned it into a career. From toiling in the bowels of oil cleanup ships to working at some of the best restaurants in the world, he has seen and lived his fair share of diversity. Onwuachi trained at the Culinary Institute of America and has opened five restaurants before turning thirty. A former Top Chef contestant, he has been named one of Food & Wine's "Best New Chefs" and a "30 Under 30" honoree by both Zagat and Forbes.
Cat Packer – As the first Executive Director and General Manager of the Department of Cannabis Regulation, Cat Packer leads the licensing and regulation of commercial cannabis activity within the City of Los Angeles and furthermore, manages the implementation of the City's cannabis related policies and programs. Packer previously served as California Policy Coordinator for the Drug Policy Alliance, where she worked to ensure the successful and equitable implementation of various cannabis policy reforms, as well as Campaign Coordinator for Californians for Responsible Marijuana Reform, a social justice-centered campaign in support of the 2016 Adult Use of Marijuana Act.
Huston Powell – Promoter at C3 Presents, Huston Powell is a world-renowned music industry veteran with over 15 years of experience in concert promotion. Powell most notably books Lollapalooza, bringing top talent to hundreds of thousands of fans around the world each year from the likes of Paul McCartney, Pearl Jam, The Killers, Radiohead, Jay Z, Foo Fighters, Chance The Rapper, and White Reaper. Additionally, Powell oversees the international Lolla editions in Chile, Argentina, Brazil, France, Germany, and Sweden and has grown the footprint of the festivals in South America and Chicago with sold out years.
Nile Rodgers in conversation with Merck Mercuriadis – The legendary Nile Rodgers is a multiple Grammy-winning composer, producer, arranger, and guitarist who constantly traverses new musical terrain. Rodgers transcends all styles of music with a body of work that's garnered him inductions into the Rock & Roll Hall of Fame, the Songwriters Hall of Fame (Rodgers is also the Chairman of the SHOF), and most recently the appointment of Chief Creative Advisor for the Abbey Road studios. His work in the CHIC Organization and his productions for artists like David Bowie, Diana Ross, and Madonna have sold over 500 million albums and 75 million singles worldwide while his trendsetting collaborations with Daft Punk, Avicii, Sigala, Disclosure, and Sam Smith reflect the vanguard of contemporary music. Rodgers will be in conversation with manager Merck Mercuriadis, the CEO, Founder and managing partner of Hipgnosis Songs Ltd, an artist management firm, publisher, and record label based in London and Los Angeles. Mercuriadis is a Canadian-American music executive and former manager to artists including Sir Elton John, Guns N' Roses, Iron Maiden, Pet Shop Boys, and Mary J. Blige. Most recently, Hipgnosis Songs Fund has raised over $500 million in investment capital and has acquired hit songs and copyrights.
Amy Webb – Quantitative futurist Amy Webb is a professor of strategic foresight at the NYU Stern School of Business and the Founder of the Future Today Institute, a leading foresight and strategy firm that helps leaders and their organizations prepare for complex futures. Webb is a Visiting Fellow at Oxford University's Säid School of Business, a Fellow in the United States-Japan Leadership Program, a Foresight Fellow in the U.S. Government Accountability Office Center for Strategic Foresight, and was a Visiting Nieman Fellow at Harvard University. She is the bestselling, award-winning author of several books, including The Big Nine: How the Tech Titans and Their Thinking Machines Could Warp Humanity and The Signals Are Talking: Why Today's Fringe is Tomorrow's Mainstream. Webb serves as a technical, script, and creative consultant for films and shows set in the future. All of her futures research, frameworks, and tools are open source and made freely available to the public.
Shoshana Zuboff – In the hugely influential book The Age of Surveillance Capitalism, author Shoshana Zuboff outlines the challenges to humanity posed by the digital future. Zuboff is the Charles Edward Wilson Professor emerita, Harvard Business School. She is also the author of In The Age of the Smart Machine: the Future of Work and Power and The Support Economy: Why Corporations Are Failing Individuals and the Next Episode of Capitalism.
Join Us for SXSW 2020
Register for SXSW 2020 and experience 10 days of conference sessions, showcases, screenings, competitions, exhibitions, tacos (so many tacos), networking events, awards ceremonies, mentor sessions, and much more. After you are registered, book your hotel to begin your SX adventure and help us write the next chapter of SXSW.
Currently enrolled students may apply here to purchase a SXSW Interactive, SXSW Film, or SXSW Music Badge at the special discounted price. Groups of 10 or more can also save big with Group Registration rates.
Stay in the SX know – sign up for SXSW Event Updates and read SXSW News for announcements, programming features, registration information, and more.
Follow us on Twitter, Instagram, LinkedIn, and Facebook for the latest SX coverage.
2020 SXSW Keynote, Kim Gordon – Photo by Natalia Mantini
The post Kim Gordon, Reggie Fils-Aimé, Chip and Joanna Gaines, Robert Rodriguez, and More Join SXSW 2020 appeared first on SXSW.